[As appeared on BostonHerald.com] Isolation, seclusion, remoteness – all words that reveal the need for other human interaction in our lives. Withdrawing into a world with limited interaction can be taxing on our mental health.
We desire friendships and relationships because we want to feel connected to someone. We crave that encouragement from a friend or warm embrace from a family member. We want to feel loved, cherished and part of a community of others who will lift us up in our time of need.
So many people struggle with the feeling of aloneness and the fear of being alone. Seasons change, stressors arise, friend groups shift - this life is far from perfect and can be disheartening and confusing at times.
Scripture emphasizes our need for our brothers and sisters in Christ. Hebrews 10:24-25 says, "Let us think of ways to motivate one another to acts of love and good works. And let us not neglect our meeting together, as some people do, but encourage one another, especially now that the day of his return is drawing near."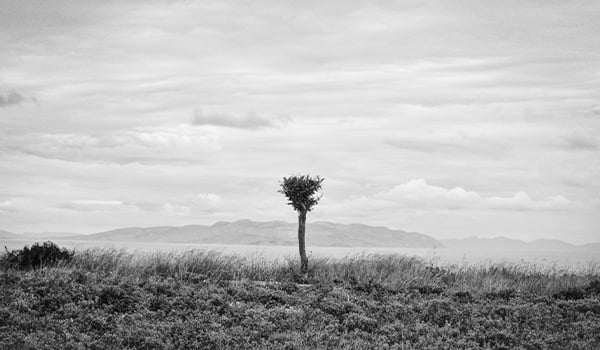 A recent study revealed that, during this recent period of isolation, there has been a rise in many emotions including stress, depression, irritability, insomnia, fear, confusion, anger, frustration, boredom, and stigma associated with quarantine, some of which persisted after the quarantine was lifted.
Here are a few tips for when you start to feel anxious or isolated:
Value yourself – Much mental health stems from how we view ourselves – not how others view us. Are we looking at ourselves with respect and love for the beautiful and intricate person our heavenly Father created us to be? We are uniquely designed and deeply valued in our Father's eyes. If we look at ourselves through His eyes, we will see nothing but grace, worth and beauty.

Set goals – Are we setting realistic goals or hoping to conquer everything in one day? When you set goals that are out of your reach to accomplish, you can begin to feel like you fell short or failed in some sense. Remind yourself that you are more than a conqueror in Christ. Set achievable and timely goals and make it a point to do what you set out to do, but give yourself grace when you may need a little more time.

Give yourself time to rest – Breathe. Our bodies and minds need to rejuvenate from the constant stressors of life. Jesus regularly took moments of rest to find peace and quiet with His Father. Take a brief nap, find some quiet time, get some fresh air. Whatever it may be that allows you to unwind.

Plug into community – Whether that's an online group, a group chat with some friends that you send and receive encouraging scripture, a church group that meets regularly, or lunch weekly with a close group of friends; whatever it may be, surround and immerse yourself in a community of your brothers and sisters in Christ.
You are not alone if you've felt an array of emotions during this crazy season or if you struggle with a mental illness. Scripture reminds us that we don't walk through anything without His hand of grace guiding us. When we are weak He is our strength, when we feel pain He experiences it with us, and when we feel alone His presence reminds us that we are never alone in Him.
Have you not known? Have you not heard? The Lord is the everlasting God, the Creator of the ends of the earth. He does not faint or grow weary; his understanding is unsearchable. He gives power to the faint, and to him who has no might he increases strength. Even youths shall faint and be weary, and young men shall fall exhausted; but they who wait for the Lord shall renew their strength; they shall mount up with wings like eagles; they shall run and not be weary; they shall walk and not faint. Isaiah 40:28-31
How precious to me are your thoughts, God! How vast is the sum of them! Were I to count them, they would outnumber the grains of sand—when I awake, I am still with you. Psalm 139:17-18
In light of the trying year that we've had, more and more health providers, whether traditional health insurance or health care sharing alternatives, like Medi-Share, now offer telemental counseling with the benefit of never having to leave your home!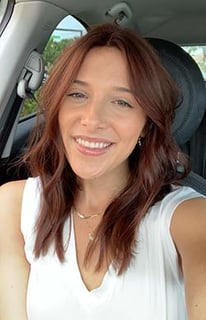 Chloe Viesins is a PR Coordinator at Christian Care Ministry. She's a graduate of the University of Central Florida in Advertising and Public Relations. Chloe has a passion for music, plays the piano and sings, and is grateful she has the opportunity to incorporate her passions into her work and everyday life.