As we approach Mother's Day, one of our male employees at Christian Care Ministry - Dominique Robin - has written a blog to encourage all mothers.
For over four years, my wife Sarah has been involved in a ministry aimed at encouraging and equipping mothers. She absolutely loves it, and I support her because potluck leftovers are life.
Week after week I have watched her facilitate an environment where mothers have an opportunity to hear relevant biblical teachings, laugh, shake off the stigma of not being perfect, share stories, and be encouraged by biblical truths.
Also, there's coffee.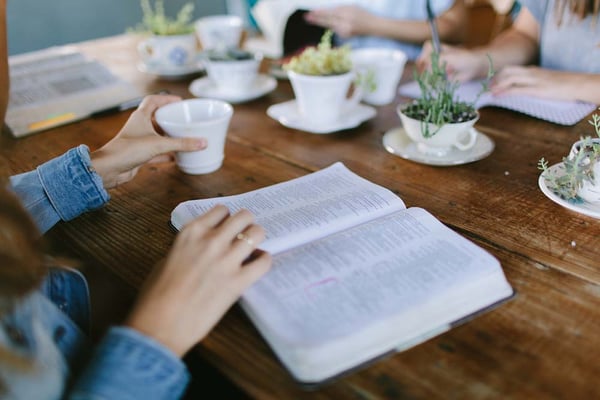 During this time, I have also noticed in Sarah an unprecedented faith, joy, and love. And while the fellowship is wonderful (and necessary), I know it is because she has learned to drink from the well that gives life - a personal relationship with the Lord Jesus Christ.
For the Christian, biblical truths are an opportunity to hear our Heavenly Father's voice! That's why this Mother's Day, I can think of no greater gift than to share with moms everywhere a few of the biblical truths that have meant so much to my wife.
God chose you to be their mother. Of all the possible scenarios that could have been, God chose you to be the mother of your children. Not the women you idolize on social media. Not the perfect version of yourself that you are chasing. Shocking as it may be, God is in control and Psalm 135:6 even says that He does what pleases Him. Even after considering the character, strengths, and weaknesses of both you and your child(ren), God hand-picked you to be their mother.
God knows you need peace. In our house, the term "hot mess" is very popular. Family is running around doing a hundred things. Sprinkle in an argument. Add a dash of impatience. Garnish it all with a threatening "if one more person tracks dirt through this house…" Voila, absolute pandemonium. And while Target is a magical dreamland that us men do not understand, only time with Jesus provides the lasting peace you need. As Martha learned from Mary (Luke 10:38-42), the chaos of life can wait and the only thing worth being concerned with is quality time with Jesus Christ. At any moment of any day, He is your comfort and rest.
God loves your children. Like, absolutely adores them. Even more than you do. And that's important for two reasons. First, God's love is perfect. Mom, there is nothing you want more than to know your children are loved and taken care of. God has an everlasting love for your children that will provide grace for the days you might not win Parent of the Year. Second, God's love is eternal. The most important legacy you leave behind will be that you trusted on Jesus Christ for salvation, and looked forward to the hope of heaven. God desires a passionate relationship with your children, one that will last for all eternity. Our daughter Sophie will excitedly tell you the truth if you ask her who loves her the most: "God!" Slow down and take time to thank God for his love for you and the hearts of your children!
Maybe it's on a painting in your house, maybe you whisper it under your breath to avoid snapping, but children are a blessing and reward from the Lord (Psalm 127:3). The bible also says in Proverbs 31 that ultimately, a mother's children and husband will bless and praise her!
Mothers, today we celebrate you and all that God has done through your life! Infinitely more exciting than cards, macaroni projects, or a day at the spa, will be the day your perfect Heavenly Father holds you close and you hear Him say, "Well done, my good and faithful servant."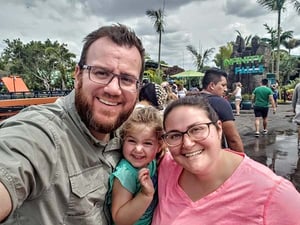 Dom is husband to an amazing wife, Sarah, and father to an astronaut-in-training named Sophie. He and his family live in Brevard County, Florida.