"Peace I leave with you, my peace I give you. I do not give as the world gives. Do not let your hearts be troubled and do not be afraid." John 14:27 (NIV)
Peace is the legacy Jesus gave to His disciples and to all believers through the person of the Holy Spirit. There is an expectation of peace for those who trust in God.
"You will keep in perfect peace, whose mind is stayed on You, because he trusts in You." Isaiah 26:3 (NIV)
So what does it mean if there is no peace? Scripture reveals how God will use a lack of peace as a revelation to warn us of error or danger.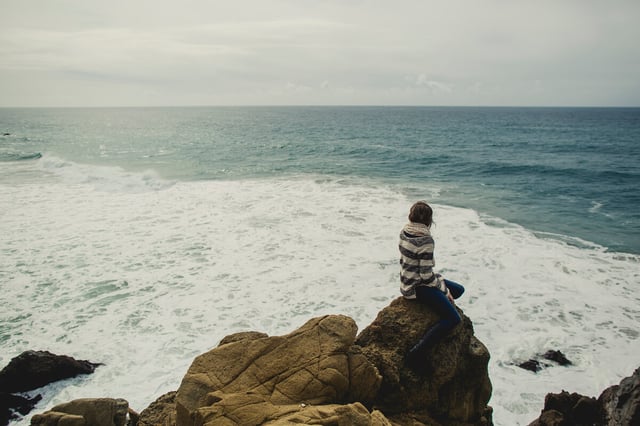 When my husband and I returned to Brevard County after graduating from college, my father-in-law counseled us to rent for a while before we made the decision to purchase a home. We both greatly respected him and his usually sound financial advice, but we had no peace about that suggestion. In fact, we felt an almost frantic need to find and purchase a home as quickly as possible.
Six months after we moved back, the cost of homes in our neighborhood had more than doubled. Had we waited to buy we could not have afforded to purchase a home.
Jesus himself experienced a lack of peace as God revealed to him the reality of what he was facing just days before His crucifixion.
"Jesus replied, "The hour has come for the Son of Man to be glorified… Now my soul is troubled, and what shall I say? Father save me from this hour? No, it was for this very reason I came to this hour. Father glorify your name!" John 12:23, 27 (NIV)
The same disquieting revelation preceded Jesus' disclosure to His disciples about His betrayal at the hand of Judas:
"Jesus was troubled in spirit and testified, 'Very truly I tell you, one of you is going to betray me.'"
John 13:21 (NIV)
A lack of peace is God's supernatural warning system. When we hear a teaching on the radio that causes our spirit to resist, when our teenage son wants to attend a party and we have a strong check in our spirit, or when an opportunity just doesn't feel right, we need to recognize that God may be revealing error or danger.
And how should we respond?
"Rejoice in the Lord always, and again I will say rejoice! Be anxious for nothing, but in everything, by prayer and supplication, with thanksgiving, let your requests be made known to God, and the peace of God, which surpasses all understanding, will guard your hearts and minds through Christ Jesus." Philippians 4:4, 6-7 (NKJV)