By Jenn Driscoll
My wounds are exposed.
It hurts.
It burns.
I want SO badly to grab ahold of that Band-Aid I've kept so neatly covering my hurts. In my defense I didn't know. I didn't know the wounds even existed. The Band-Aids had done such a great job of hiding them.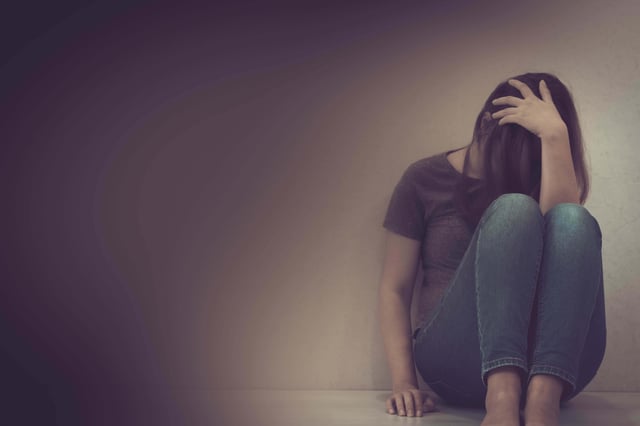 Then he came.
The one God chose for me. He tried to peel away the Band-Aid with his love and I lashed out in agony. I heard God tell me, "I've sent him to you, to love you with my love." But fear wiggled in. It can't be safe to expose wounds! It's too risky. What if they don't heal? What if love doesn't make it better? What if the wounds get bigger or infected from the exposure? What if I hurt more? How will I know?
The risk is just too great.
I snatched my Band-Aids and smoothed them back over the wounds that had been covered most of my life. That's safe now. How dare he?
Fear is a funny thing. It tricks you, ya know? The what ifs, the how wills, the unknowns. They're terrifying. They're risky. How can someone who has spent decades keeping those wounds hidden possibly allow them to be exposed without crying out in agony?
Why did God send me someone that wants to expose my hurt?
I hear Him whisper to me that I can run to that secret place and find Him. I can curl up under the shadow of His wings and rest in the safety of HIS love.
The man I had prayed for for so many years is now here, sent by God, and I am fighting to let him in because of fear.
God's Word tells me that perfect love casts out fear (1 John 4:18). I am learning that by allowing this man to love me with God's love is safe, it's good, and I can allow it in and experience God's love in a way I never knew existed.
When we surrender our fears, our what ifs, our how wills, and allow God's healing and redeeming love to seep into our hidden places, freedom and blessings will come.
If you are in a season of wait, dive in to self-reflection. Ask God to expose your hidden places with His glorious light.
If you are in a season of struggle in your relationship, ask God to strip away the scales that may be causing bondage and give you new eye sight, understanding, and revelation of any roots that may have been planted while your guard was down.
Take heart knowing that this testing of faith will produce patience and will point to His glory as you allow Him to transform your heart.
"For our light and momentary troubles are achieving for us an eternal glory that far outweighs them all."
2 Corinthians 4:17