It's one of the greatest, most joyful experiences in a family's life – having a baby. From hearing those words of confirmation, to the anticipation, the planning, and finally, the birth of your child, it can be an exciting but overwhelming journey.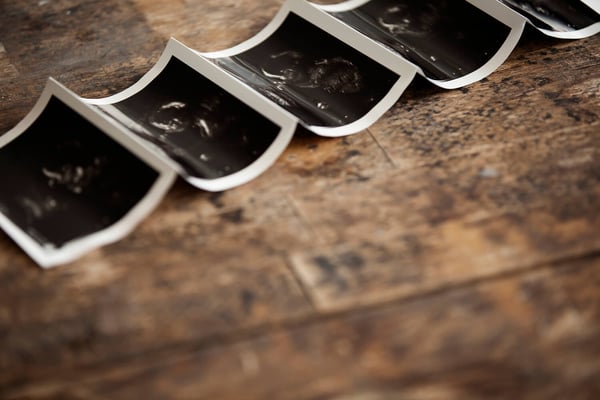 One thing you don't want to have to worry about is how all of your related bills will be paid.
For more than 25 years now, Medi-Share has been there for its expectant members – in prayer, in encouragement, and in the sharing of their medical expenses.
Pregnant Members with an Annual Household Portion of $3,000 or higher who have faithfully shared from the month of conception through the month of delivery are eligible for maternity sharing up to $125,000 for any single pregnancy event, to include antepartum care, the cost of delivery and complications to the mother and/or child(ren), and postpartum care (see the Medi-Share Guidelines, Section IIV for more details on maternity sharing).
To date, roughly 23,029 babies have been born into Medi-Share membership, with 5,020 babies born in 2019. Additionally, we have had 87 pairs of twins joining our Medi-Share family in 2019 as well. Now that's something to celebrate! Here are some of the beautiful stories from our members:
"My husband and I would like to give a big 'Thank You' to our case managers, Deanna and Debra and to your entire team! Your help during such a critical time for our family is priceless. We found out at 19 weeks our baby girl had a condition called Spina Bifida. Throughout the whole journey, we were able to focus on our family and getting the care we needed! This ministry has been and is such a blessing to us." – Kallista G.
"I had heard of Medi-Share for years, and we finally joined. I'm SO thankful that we did. Our third child, a little boy, was born six weeks early and was in the NICU for five days. God is so good to us and we are so thankful for our fellow believers who shared in our medical needs through Medi-Share!" – Shay B.
"My husband and I were blessed with our first child last summer, a beautiful baby girl. As soon as Alaina was born, they noticed her oxygen levels were low. She was taken to the NICU and it was soon discovered that she had pneumonia. The days that followed Alaina's homecoming included nurse home visits and doctor checkups. Without Medi-Share members, there is no way we would have been financially able to pay all our medical bills. I was on the phone with Medi-Share many times with questions about all the incoming bills. Each staff member was very helpful and kind in explaining things and helping me through the overwhelming process. We are so thankful for Christian Care Ministry and continuously tell our friends and family how great of an experience we have had. Thank you!" – Alyssa G.
"I had a baby in January and Medi-Share has been wonderful. I was so nervous about not having insurance, I would stress about bills not being submitted or bills being rejected. That wasn't the case at all; everything went so smoothly and couldn't have been easier. A few weeks ago I received a post card in the mail from a Medi-Share member. It was a prayer over Alexis that brought tears to my eyes. I love when members of His body are working and praying together, lifting each other up and helping each other out. I love being a part of the Medi-Share family!" – Kari W.
"My husband and I are both self-employed. We searched for several years for affordable healthcare options and once we found Medi-Share, we knew we had found the right medical sharing program for us. We wanted to start a family and with this sharing program, we were able to do so! We welcomed Marie Claire into our lives and are experiencing the best days of our lives. Thanks, Medi-Share family!" – Celia B.
"In 2014 my husband and I had our first son under traditional insurance. We paid $10,000 in monthly premiums that year, and were billed $8000 as our max out-of-pocket that year. Ouch! We're still making payments on those medical bills! The next year we were thrilled but surprised to welcome our second son into our family, but under Medi-Share this time. By the time our new sweet son arrived, his birth was totally paid for! No payments! And on top of that, our monthly portion each month is just over HALF of what our premiums were before. We're so thankful we made the switch when we did. We only wish we had joined Medi-Share sooner!" – Rachel S.
These are just a fraction of the wonderful stories out there from members who have gone through pregnancy and birth in Medi-Share.
Are you considering growing your family? Find out more about maternity sharing today!