Having two young daughters myself, I want to encourage dads as Father's Day approaches by using a parallel to the sports world…
Each year, NFL teams draft new players into their organization. General Managers and coaches are filled with hope and excitement that their draft picks will bring tremendous value to their franchise and make them a better team.
When these players are initially selected and throughout the summer before the season begins, GMs and coaches often do interviews explaining why they chose each specific player and what they expect from them. We'll hear them say things like:
"We believe he'll add a great level of leadership to our defense."
"We anticipate he'll contribute right away on offense and his speed will be noticed immediately."
"We're convinced that taking a player of his caliber is going to change the course of our franchise and alter our direction in a very positive way."
"We know he's going to impact how we play defense and he's going to make a difference when it comes to getting after the quarterback."
"By drafting him, he's going to improve our running game."
"What attracted us to him was his character, hard work, high motor, and passion for the game."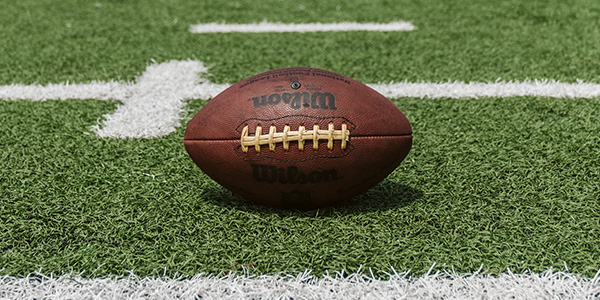 I realize these may be considered clichés or coach speak, but the truth is, many players do live up to these statements when they enter locker rooms, join franchises, and step onto the field.
So what about us as dads? Are we changing the course of our "franchise," or, rather, our family in a positive way and in the right direction? Are we adding a great level of leadership to our family? What kind of value do we bring to the lives of our kids?
Do our kids also see us making an impact at church, in our community, and in the lives of our friends and extended family? Do they see us making others better? Do our contributions make a difference?
In order to help our families experience meaningful change or truly alter the direction of their lives in the right way, we must have a Biblical and Christ-centered approach.
Jesus shines through us when we seek to bring Him glory as we contribute to the lives of others. The impact comes when we use the gifts God has given us to lead our family and church family well.
The Bible says in Romans 12:6-8 (NLT), "In His grace, God has given us different gifts for doing certain things well. So if God has given you the ability to prophesy, speak out with as much faith as God has given you.
"If your gift is serving others, serve them well. If you are a teacher, teach well. If your gift is to encourage others, be encouraging. If it is giving, give generously. If God has given you leadership ability, take the responsibility seriously. And if you have a gift for showing kindness to others, do it gladly."
In thinking about NFL rookies changing franchises and improving offenses with their skillsets, let's consider how we're using our gifts to change lives, add value, and help improve situations we enter into with our kids.
As Dads, let's ask Jesus to work in us and empower us to bring joy, kindness, hope, and peace, to our families and allow His light to shine through us every time we enter a room.
Matthew 5:15-16 (NLT) reminds us, "No one lights a lamp and then puts it under a basket. Instead, a lamp is placed on a stand, where it gives light to everyone in the house. In the same way, let your good deeds shine out for all to see, so that everyone will praise your heavenly Father."
Just like teams are drawn to certain NFL draftees who shine and stand out, our kids will be drawn to us based on our character, hard work, high motor, passion for Jesus, and how we serve them and others with our God-given gifts.
Have a wonderful Father's Day!
PRAYER: Heavenly Father, I pray I'd use the gifts You've given me to impactfully make a difference and contribute in meaningful ways to my family. I pray that my life would reflect You and bring You glory. I pray this in Jesus' name, Amen.
To read more sports and faith devotionals from Bryce Johnson and UNPACKIN' it, go to unpackinit.com

Interested in becoming a Medi-Share member? Go to Medishare.com/unpackinit to explore an affordable and reliable health care option you can trust.