My mom was born at home in eastern Tennessee in 1935. She was the third girl and named Bennie Mae after her dad. Not unusual in a rural farming community of the time, my grandparents had 8 more children after her.
Also not unusual is that she, along with her older siblings, did not have, and to this day do not have, a birth certificate. There were no medical professionals or formally educated midwives attending the deliveries, and therefore, no formal record was made.
The proof was in the evidence of a newborn baby, my grandparents' word, a good female friend who attended to my then young grandmother, and a few relatives who lived within walking or horse-riding distance. Not everyone, especially in larger cities, in 1935 had this experience but it is part of the humble and family-rich story of my mother.
Growing up with no bed to call her own, no indoor plumbing (Think of all the cooking, cleaning, and laundry! Not to mention going to the bathroom with no running water in the house!), they found wealth in family and dreams. It wasn't for decades that they learned their good health was ascribed to their organic-before-it-was-trendy garden, natural way of raising farm animals, and daily requirements of physical work.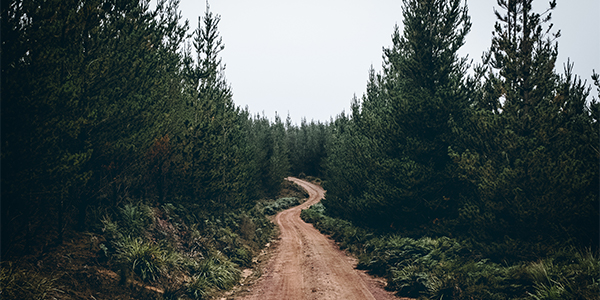 To this point, not having a birth certificate has not been a deterrent to my mother living a full life. She was enrolled in elementary school, got married at the girlish age of 16, became a mother herself at 18, was naturally musically gifted, and sang with her Hatfield sisters at a horde of churches, fairs, funerals, and local radio stations.
Mom was baptized in a church, obtained a GED, bought a home, then another, got her first driver's license at age 40, worked outside of the home, became a grandmother then great grandmother, and retired with social security benefits. She has school records, medical records, a marriage license, a baptismal record, driver's license, a social security card, voter registration, and record of Medicare benefits.
However, today, as my mother tried to renew her driver's license, the DMV required a non-existent birth certificate as a vital record of her birth. My niece took her to a different DMV location with all of the above documentation but they were adamant: no birth certificate, no driver's license issued.
Currently, her legal identity hinges on one thing.
It's a great example of the vital verification required of our identity as well. When the time comes for all nations, according to Matthew 25, to gather before the glorious throne of Jesus, He will separate those who have a genuine relationship with Him (the sheep), from those who do not (the goats).
Though people live and do things for the good of others, even in "the name of Jesus" or religion, if they do not have a relationship with Jesus based on repentance and forgiveness of their sin and submission to His leadership through the power of the Holy Spirit, they are separated from Him. Only by being connected with Christ through faith can anyone have eternal life. It becomes our amended "birth certificate," guaranteeing our legal belonging.
Luke recorded extensively in the Acts of the Apostles about the new birth and transformation of Saul of Tarsus who, through an encounter and relationship with Christ Jesus, became one of the best known writers of the New Testament. Almost 2,000 years later, his life example and the letters written under his Roman name, Paul, teach us the necessary steps to obtain our identity in Christ.
In one letter, Paul wrote that God qualified us to share in His inheritance, rescued us from the grip of eternal death, and brought us into the kingdom of His beloved Son, in whom we have redemption - the forgiveness of sins. An inheritance is given to one who has a legal relationship or right to the inheritance. We can actually receive forgiveness of our sin that separates us from a Righteous God and instead receive the rights, privileges, entitlements, titles, and birthrights among others who are set apart because of faith in Jesus.
If heirs are not legally documented or relationship formally legitimized, an inheritance could be contested and perhaps even overturned. Paul refers to this existing document as the "book of life" and mentions women whose names were recorded in it as they worked alongside him to spread the gospel of eternal life through faith in Jesus Christ. The Lamb's Book of Life contains the names of those who have been redeemed or purchased by the sacrifice of the Lord Jesus (Revelation 13:8; 21:27).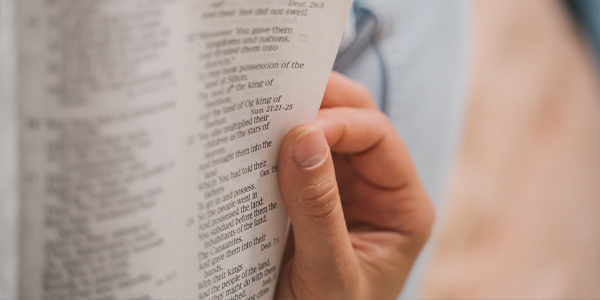 As true believers in Christ, the price He paid by dying on the cross for us and his resurrection from death, we should never doubt our eternal security in Christ because we're assured our names are "legally" recorded in the Lamb's Book of Life.
Prophesied in the book of Revelation is a gathering in heaven when everyone great and small throughout the history of time stands before God who will be seated on His great white throne. There is a recorded document or evidence of what each has done, and another of their relationship or "legal" standing with Him. This legal document called the Lamb's Book of Life acts as a certificate of live birth in Christ Jesus. Just like my mother's current need for a birth certificate after all these years, our eternal identity hinges on this one thing.