Some of the hardest times in our lives to trust in God are when our plans get ruined. We have expectations, we have hope, but then everything shifts. "Why God would you do this to me? Did I make a mistake putting my trust in you?"
Our plans are getting ruined a lot these days. For many, the constant changes and uncertainty of the past year have left people feeling a combination of numbness and stress. Trusting God with our future becomes even more difficult with so many different voices asking for our trust. Too many people seem to have discovered that all they need to do is to tap into people's anger to gain many trusting followers.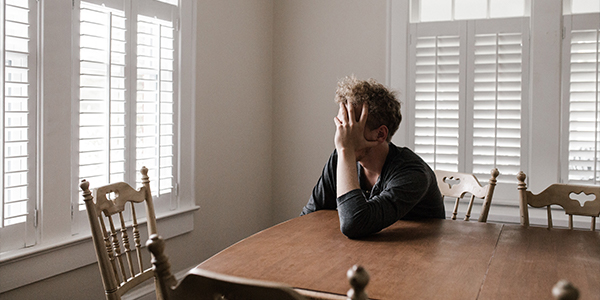 It reminds me of when I was younger and my focus shifted to counseling and psychology. I had my plans all lined up, I picked out the "top" programs, the "best" degrees, all according to my plan of easily lining up a well-paying job. God's plans were different, however, and I could not escape his call for me to attend an expensive seminary, with a longer and more challenging degree program that would make it difficult to find secular employment. I followed that call, but two years later, when my peers were graduating from their programs and I was paying for theology classes, I was livid. God had derailed my plans and anyone could have taken advantage of that anger.
The Church has not done a great job equipping us in handling anger with God and has struggled to teach us what trusting more in God looks like and how to get there. Often Bible verses get changed by the context of how they are shared, such as:
"Trust in the Lord with all your heart,
and do not lean on your own understanding.
In all your ways acknowledge him,
and he will make straight your paths" (Prov 3:5-6 ESV)
'Trust in the Lord with all your heart and things will go your way,' many will happily promise you.
Another is:
"Trust in the Lord, and do good;
Dwell in the land and befriend faithfulness.
Delight yourself in the Lord
And he will give you the desires of your heart" (Psalm 37:3-4 ESV)
"Trust in the Lord and he will give you the desires of your heart" is a shorthand translation that misses the point, but I have heard it many times in my life.
There is a passage in Jeremiah that concisely maps out the path for increasing our trust in God, located in chapter 17. In the midst of prophecy about the consequences of Judah's sin, God speaks through Jeremiah:
7 "Blessed is the man who trusts in the Lord,
whose trust is the Lord.
8He is like a tree planted by water,
that sends out its roots by the stream,
and does not fear when heat comes,
for its leaves remain green,
and is not anxious in the year of drought,
for it does not cease to bear fruit."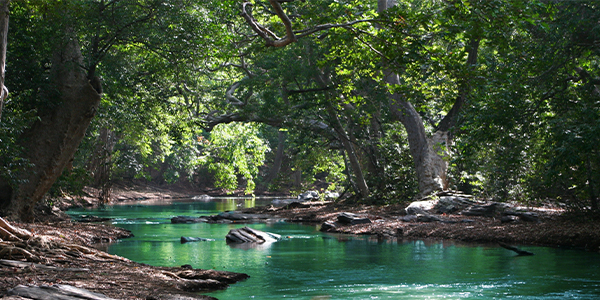 The imagery of humans being like trees, drawing different kinds of sustenance depending on where we are rooted and producing fruit depending on that sustenance, is a theme throughout the Bible. The repetition in verse 7 underscores the importance of what is being said, that the key to resisting stress and anxiety is to be rooted in the Lord. The key to being rooted in God is where one's expectations are set.
If the way for God to prove himself trustworthy is for there to be no heat or drought, one will always be disappointed in God and feel their trust was misplaced. But if the sign of God's faithfulness is the fruit that we bear despite the difficult circumstances, our trust in God will increase as we see our continued growth.
The author continues:
9 The heart is deceitful above all things,
and desperately sick;
who can understand it?
The other piece of growing deeper in trust with God is not just to shift our expectations, but to trust less in ourselves. Our flesh is deceitful and wants to trust in things that anger us or make us feel good about ourselves for fleeting moments. And the plans that we lament have fallen apart are often based off these insecurities as our flesh pulls us to concentrate on anything other than the goodness of God.
My school plans were based off of my insecurities in wanting to feel like others considered me successful and to feel like I could provide for myself. But as I walked in the opposite spirit, in trust of God instead of trusting myself, God showed himself faithful. The holistic focus of my program led to dramatically different results between the development of my classmates and my peers at shorter, secular programs. I had no problem finding secular employment but all the theology classes made a path for God to transition me into pastoral ministry. As usual, God is smarter than me.
The progression of trust that became clear in my life applies to us all: if we deny ourselves and our plans and shift our measurement of God's faithfulness from desirable circumstances to the fruit he develops in us, we can grow deeper in our trust of him. It is then that the love, joy, and peace God is growing in us will be evident to all.