Friendships are so special that a holiday was created to celebrate them. Galentine's Day is celebrated on February 13th each year to honor female friendships. This holiday started from a sitcom episode in 2010, but because loving, supportive female friendships are so valuable, it stuck.
It is easy to provide research from the Mayo Clinic speaking of the health benefits of friends or an excerpt from the Bible about being there for one another, but I'm guessing I don't need to convince you how valuable a good friend is. And that should be celebrated.
There is just something about a good friend. Whether it is always having a shoulder to lean on or just someone to enjoy life with, few things are more valuable than a true friend.
As iron sharpens iron, so one person sharpens another. Proverbs 27:17
I have the privilege of working with the youth. I see how important friends are to these middle and high school students, but adults need friendships too. The people we surround ourselves with have a profound impact on who we are. I'm blessed to work with some wonderful women of God at Christian Care Ministry, and truly consider them friends. However, sometimes we can get so busy "adulting" that we don't allow time for friends (speaking to myself here). Carving out time for a few special friendships is both rewarding and biblical.
Two are better than one
because they have a good return for their labor:
If either of them falls,
one can help the other up.
But pity anyone who falls
and has no one to help them up. Ecclesiastes 4:9-10
The Bible is enough evidence for me, but even Mayo Clinic states, "Friendships can enrich your life and improve your health" and states these benefits:
Increase your sense of belonging and purpose

Boost your happiness and reduce your stress

Improve your self-confidence and self-worth

Help you cope with traumas, such as divorce, serious illness, job loss, or the death of a loved one

Encourage you to change or avoid unhealthy lifestyle habits, such as excessive drinking or lack of exercise




Life gets busy, but carving out those times to spend with a friend pays big dividends. Last week I had the opportunity to meet up with some special church friends for a brainstorming session. Call it to work if you want, but for me, it was "fill my tank" time! We ate out of beautiful charcuterie boxes individually prepared by our host, and boy, did we have fun. We came up with the most over-the-top ideas (we will narrow them down to reality later) and played the "yes, and" game to encourage idea building. Just imagine what kind of women's event you could plan with no limits of time or space or rules. We laughed, had a purpose, and felt good about all the great (and over-the-top) ideas we came up with.
"A good friendship is a wonderful antidepressant," says psychologist Janice Kiecolt-Glaser, Director of the Institute for Behavioral Medicine Research at the Ohio State University College of Medicine in Columbus. "Relationships are so powerful, we don't always appreciate the many levels at which they affect us."
But the truth is, you don't need research to prove that good friends are a gift and they add to our quality of life. Once you've experienced the blessing of a good friend, you just know.
But be aware!
Not everyone has a positive influence on our lives.
Do not be misled: "Bad Company corrupts good character. Corinthians 15:33
Of course, we can't control all the people in our daily lives, but we can control our friends. Not solely a problem of the youth is the deception that the more social media friends you have the better.
According to a University of Edinburgh report, more Facebook friends means more stress. The report states that "the more social circles a persona is linked to online the more likely social media will be a source of stress."
Quality over quantity should be the goal when it comes to friends.
A man with many companions may come to ruin, but there is a friend who stays closer than a brother. Proverbs 18:24
You are influenced by the people you spend time with. In addition, you influence those you are around regularly. The Bible tells us to guard our hearts. Being selective about who you bring that close will have an impact on who you are and what you believe.
If you are one of the lucky ones with vibrant friendships, it is likely that is because you invest in your friendships. I bet you would also say that you only have 1-3 really close friends. The closeness of additional friendships likely varies.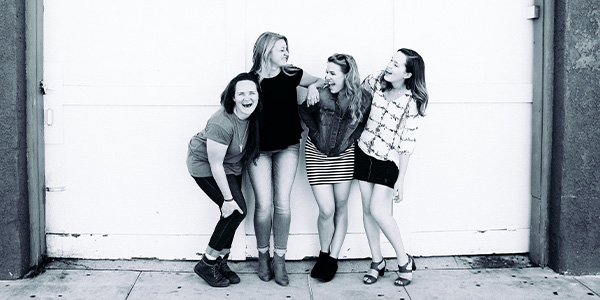 Experts say you can have many acquaintances but you will share very little with them. A peer friend may be someone you share experiences with, a close friend you may share goals with but only a very select few do you share intimate details and dreams with. We may not be playing on the playground anymore, but that special one or two true friends just make life better.
Just in case you find yourself without any truly close friends, I'd like to share a few tips to help you advance quality friendships.
Consider peers or close friends that you admire and would like to be closer with. Think of old friends that enriched your life, but you just lost touch. Or, meet new friends through existing friend groups.

Look for things you have in common or past experiences you have shared to start a conversation.

Pay attention to body language and actively listen.

Be the kind of friend you want to have and be willing to be vulnerable if necessary.

Invest. Most often it is time that you will invest, but sometimes more. A true friend will know when to step in.

Give the friendship time to grow.



God did not intend for us to do life alone, but you don't have to exhaust yourself investing in lots of people. Hold close to your heart one or two special friends for a mutually beneficial relationship.
Therefore, encourage one another and build each other up, just as you are doing. 1 Thessalonians 5:11