[As appeared on The Boston Herald] Ahhhh… summertime! The warmth of the sun and the lure of the water are irresistible! For so many people, it is the easiest time of the year to get outside and
get moving
.
And it is a wonderful idea to take advantage of the seasonal beauty that God has given us by getting outside.
In most cases, without even really trying, simply being outside results in more physical activity and all the associated health benefits. Think about it… even if all you plan to do is lay on a towel on the beach, you still need to walk around your house gathering all your gear, walk back and forth packing the car, and carry your beach gear from your parking spot to that perfect spot. Then, if you happen to be inspired at some point to hunt for that perfect seashell or cool off in the waves, you have added more physical activity to your day.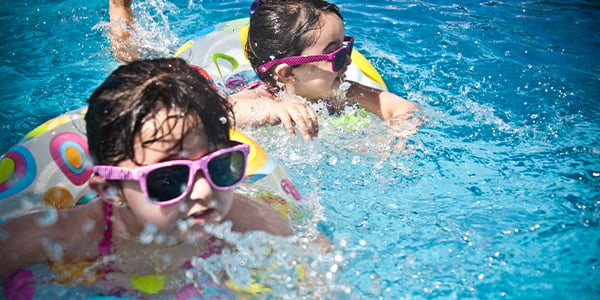 While you may have to look a bit harder to find the physical activity in laying in a hammock in the woods or a towel on the beach, a lot of outdoor activities are, by their nature, active! Riding a bike, hiking, swimming. All of them involve much more movement than TV watching.
And, let's not forget about the social and emotional benefits! Being outside promotes social interaction (even if it is just a friendly wave from a distance), and basking in God's creation improves our moods. According to WebMD, sunlight keeps levels of the hormone serotonin elevated. This hormone helps raise your energy level and keeps your mood calm, positive, and focused.
At the same time there are a few things to keep on our radar as we venture out for hours into the Great Outdoors.
Sunlight
While the light does improve moods and promotes Vitamin D production in our bodies, it is well known that there is also strong potential for damage to our skin. Our best defense is our clothing. Wearing light-weight clothing that covers more skin along with hats that shade the face are ideal. Secondarily, a broad-spectrum sunscreen of at least SPF 15 should be worn, even on cloudy days.
Water Safety
It is also no secret that there are risks associated with water activities as well. Mitigating those risks involves knowing your skill level (and those of any children in your care), but also being aware that your skill level won't help you in the case of an injury.
Proper Personal Flotation Devices and helmets are a must for some activities, and simply being with a buddy could suffice in others. A special note for those who are around water with children: Please take extra precautions to ensure that a child does not have access to water without proper supervision. Check out this resource from the CDC which provides more water safety tips.
Summer Storms
Especially when water is involved, but also relevant for many outdoor activities, is the possibility of a lightning storm. Clear the water and find shelter before the storm arrives. Many lightning strikes occur prior to the first raindrop falling. Most summer storms seem to blow over in an hour or so. It helps to have a small game handy (Pass the Pigs is a favorite of mine) that you can pull out to pass the time while the storm passes.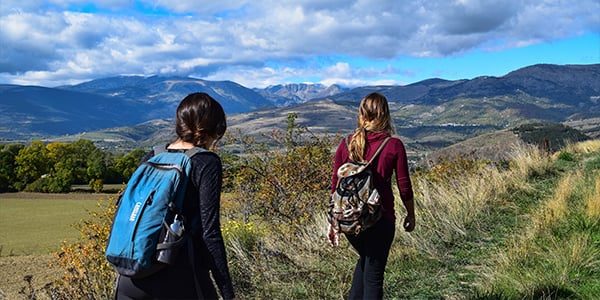 Off-The-Grid Adventures
Remember that many remote locations ideal for hikes and camping have questionable cell phone reception. Leave a note in your home or vehicle with your anticipated route and return time. And remember that you may not be able to depend on your phone for directions!
. . .
You might be asking, "What is there to do for kids all summer?" Try any one or more of these great ideas:
Play in the backyard sprinkler

Buy a kiddie pool, water table, or slip 'n slide… or all three!

Put up a tent in your backyard for a shady place to play (or make a tent in the house if it's horribly hot)

Visit the local zoo or aquarium

Visit a museum

Go golfing

Invite a friend to play tennis

Create a neighborhood Olympics on your street with a variety of games

Organize a "mini" Bible school in your neighborhood

Visit the library

Plant a fairy garden

Learn to cook

Or, create your own idea―the options are limitless!
Check out the Medi-Share Wellness Library for free health and wellness tips!
Conclusion
In most cases, the benefits of outdoor activities far outweigh the risks, especially if you take a few simple precautionary steps. Get moving, get outside, praise God for his wonderful creativity and love for us, and make smart choices while doing it!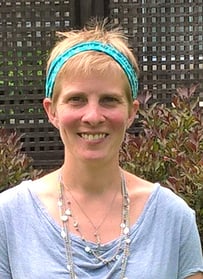 Katie is a Certified Health and Wellness Coach for Medi-Share. She is also a licensed and certified athletic trainer and has a master's in health and human performance. She has personal experience providing healthy meals to everyone from children to powerlifters and everything in between. She loves being outside and is passionate about exercise. Therefore, moving to West Virginia, with its abundance of white water, woods, and rock faces, is one of the best things that happened to her and her family!