I remember being a child in the early 90's, in the days before internet was available in every home, much less in every hand. Our family had a routine of watching Wheel of Fortune, Jeopardy, and the local news. The games shows were for entertainment, the local news was for educating us on things happening in our small West Texas town. I grew up in the hub of the "Big Country," though if you have ever visited this area of Texas you know that "Big" describes the expanse, not the experience.
Our local news would often run stories of things that were happening in other parts of the big world, and I remember the story of a small child, somewhere in South America, seeing the image of Jesus in a piece of toast. This image of Jesus drew people from all around the world to see this remarkable piece of toast.
Though the majority of the details of that story are now fuzzy in my memory, the knowledge that people would go out of their way to see an image of Jesus has always stuck with me.
I too have been looking for Jesus, have you seen Him?
All three of the Synoptic Gospels tell the story of Jesus being followed by a great crowd, passing by a blind beggar on the side of the road. Though the Gospel of Mark tells us something different about him, his name. Bartimaeus, son of Timaeus.
We don't know his story. We don't know for certain if he was blind at birth, or if it was the result of an accident. Maybe he lost his sight due to bad decisions regarding his health and lifestyle, or perhaps he lost it due to poor living conditions.
What we do know is that Bartimaeus sat on the side of the road mostly unnoticed by the crowd as they passed him by… until he heard that Jesus was in the midst of the crowd.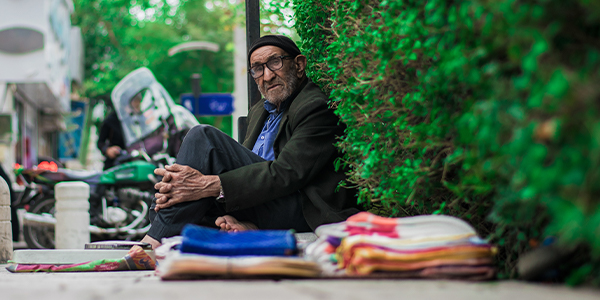 Bartimaeus cried out to Jesus for mercy, but he was rebuked and shushed by the crowd that followed Jesus. Bartimaeus cried out all the more, and Jesus heard his cry.
Bartimaeus' sight was restored that day. He saw Jesus face to face, and he followed Jesus.
"Those who are well have no need of a physician, but those who are sick. Go and learn what this means 'I desire compassion, and not sacrifice.'" (Matthew 9:12-13)
In Luke 10 we are told the story of "The Good Samaritan" the story of a man who had become a victim of those more powerful than him. Not only had he been mistreated by robbers, but he was also neglected by the religious elite, a Priest and a Levite. Those who, according to the Old Testament, lived off of the proceeds of other people's obedience to God (Numbers 18). Those who had been set apart to demonstrate God's holiness to others, somehow missed seeing the image of God in others, and missed being the image of God to others.
Yet it was the man who lived with compassion and generosity that resembled Christ to the man in need of help and to the inn keeper.
In Matthew 25 it is made clear that one day Jesus will reveal that his image has been around us all along. In the faces of those who were hungry and thirsty, or those who were naked or alone, in the face of the prisoners, or the face of those who are sick and in need of care.
People have traveled the world to see relics of the image of Jesus.
But Jesus saw the image of himself in those who were in need.
Now that the internet is not only in every home, but also in nearly every hand, we are in danger of losing sight of the image of God in the expanse, and need to seek out opportunities to return to the experience and the awe of seeing Jesus,
Christian Care Ministry has teamed up with four organizations in our National Outreach Partnership to help bring the awe of Jesus to our Medi-Share community through opportunities to Give, Go, and Grow.
How can you see Jesus? In the faces of those who don't have access to health care as they get the help they need from a mobile medical clinic.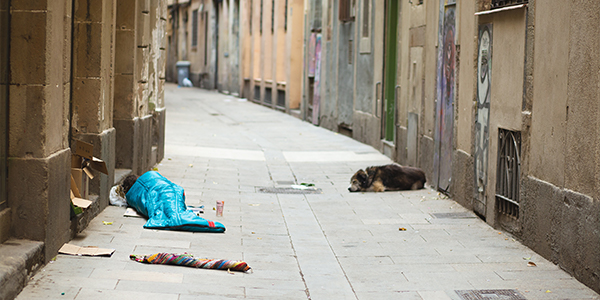 Join us in sponsoring a Mobile Medical Clinic that will continue the work beginning with 1DayLA in supporting families that are otherwise unable to get the care they need at no cost. This mobile unit will travel to churches, food banks, and community organizations that have partnered alongside us to help be the image of Christ to people in need.
Christian Care Ministry has committed to matching up to $150,000 in donations to purchase the Mobile Clinic. Your donation makes a huge impact in the lives of those in need.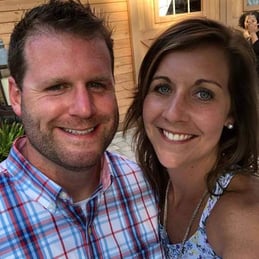 Stephen, his wife Leslie, and their 4 sons live in Palm Bay, Florida. A native of West Texas, Stephen followed God's call on his life to study to become a ministry leader at Liberty University in Lynchburg, Virginia. Stephen oversaw the campus wide Prayer and Life Group ministry with over 1,300 small group leaders, and the Residence Life program. In 2018, God brought Stephen and his family to Brevard County with the goal of planting a church. Stephen currently works as the Director of Ministry Outreach and oversees the National Outreach Program at Christian Care Ministry.