In today's mobile-friendly, digital world, it's almost expected that you can manage most of your needs on the go. Whether it's ordering groceries or home goods online, managing your bank account through an app, or connecting with others socially, many of our daily functions can be handled through a hand-held device.
It's been nearly a year since Medi-Share launched its mobile app, and thousands of members have already taken advantage of having so many of their member services at their fingertips.
Now Medi-Share is offering even more features for our mobile app users!
In addition to using the mobile app for easy access to member cards, Medi-Share guidelines, provider search, community groups, and prayer, members can now access telehealth providers.
Simply download the app and use the icon in the menu at the bottom of the screen to schedule a $0 cost telehealth provider consultation.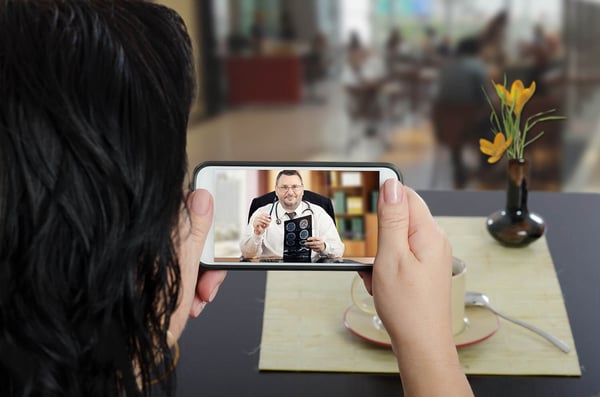 Remember, virtual care is a great way to save time and money for non-emergency consultations for conditions like colds, allergies, rashes and more! Here are some of our members' experiences:
"Thanks Medi-Share for providing/including the MDLive service alongside sharing. In the past three years, I've used the MDLive benefit twice for minor issues that arose. It was a good experience both times. No waiting rooms. No missed work. Nice docs who provided good advice and treatment. Efficient and Effective. The way routine healthcare should be." Heather S.
"I had been dealing with a UTI for over a week. I could not go to the doctor as I was dealing with an ill child, so I used MDLive. Within 20 minutes of connecting with MDLive I spoke with a doctor and was given a prescription. Again, thank you is not enough but I mean it with all of my heart." Heather M.
Don't miss out on all of the powerful tools you have available at your fingertips. Members, be sure to download the Medi-Share mobile app today!
Not a Medi-Share member yet, but want to know more? Download our Sharing Summary FREE!