Do you ever feel like maybe you take God's Word for granted? That maybe it takes reading a passage for the 20
th
time before you truly grasp its meaning or power? Or perhaps we forget altogether.
Medi-Share Chaplain, Cindi Killen reminds us that sometimes we just need to hear it again.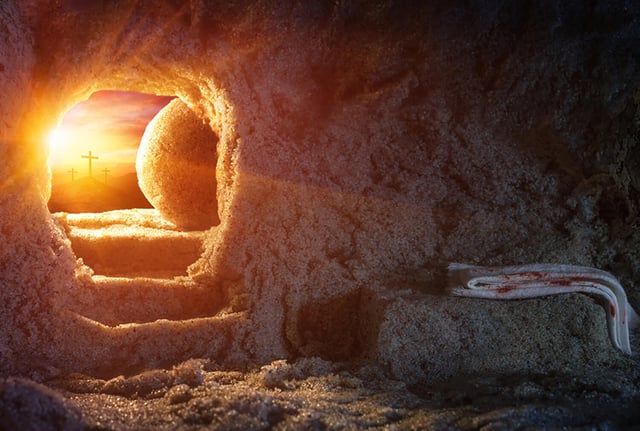 Peter wrote a letter to Believers (many of us) reminding us that God's divine power has given us everything we need for life and godliness. He instructed us (again, he wrote) on qualities to develop to help keep us from being ineffective and unproductive in our knowledge of the Lord Jesus Christ. Peter wrote that he would always remind us of these things though we may already know them and are already firmly established in the truth (2 Peter 1:3-12).
Paul, in his first letter to the church at Corinth, wrote, "I want to remind you of the Gospel I preached to you, which you received and on which you have taken your stand (emphasis added)." He went on to recite that message of first importance: that Christ died for our sins according to the Scriptures, that he was buried, that he was raised on the third day according to the Scriptures, and that he appeared.
The Gospel we're being reminded of is the truth that centers on Jesus' substitution. One morning on a hill right outside Jerusalem's walls, Jesus was crucified and, in blood-soaked heartbreak, cried out, "Father, into your hands I commit my spirit" (Luke 23:46 NIV).
As darkness came over the land, he hung there in my place. In your place. Christ endured and it was finished. God accepted Jesus' sterling, innocent perfection for our willful and stubborn guilt.
A friend and disciple named Joseph took Jesus' body, wrapped it in a clean linen cloth, placed it in his own new tomb and rolled a big stone over the opening. The next day, Governor Pilate ordered the tomb secured by posting a guard at the opening and having a seal placed on the stone. Our Rock, buried and sealed inside a tomb of rock, because He was dead.
But Jesus was not abandoned to that grave, nor did his body see decay (Acts 2:31b).
On the first day of the week, very early in the morning, women bearing burial spices went to the tomb and found the stone rolled away but they did not find the body of the Lord Jesus. There were no longer guards but, instead, men in clothes that gleamed like lightning.
As the women dropped to the ground in fear and awe, the men asked, "Why do you look for the living among the dead? He is not here; he has risen! Remember how He told you, while He was still with you in Galilee: The Son of Man must be delivered into the hands of sinful men, be crucified, and on the third day be raised again."
Then they remembered His words (Luke 24:8).
Later, Paul reminded the newly formed church at Corinth that the Gospel is truth that requires resurrection. If there is no resurrection of the dead, then not even Christ has been raised. And if Christ has not been raised, though he endured the cross, our faith is useless.
It is the resurrection of Christ that changed our status from condemned sinner to rescued, saved, and God's elect. For it is when we confess with our mouths that Jesus is Lord and believe in our hearts that God raised Him from the dead that we are saved.
God has raised this Jesus to life, and we are all witnesses of the fact (Acts 2:32). Sometimes we just need to hear it again.