When he's not working hard helping Medi-Share members in our call center, Ron Putnam changes lives as President of Slavic Christian Ministries (SCM) by aiding those devastated by the war in Ukraine.
Ron's connection to Ukraine stems from his wife, Katya, who is from the city of Kharkiv. Over the years, Slavic Christian Ministries has ministered in the war-torn area of Kharkiv by working with orphans, disabled children, kids' clubs, the homeless, war refugees, and by offering theology courses to numerous churches. Over the years, Slavic Christian Ministries has served more than 16,000 people on a regular basis and witnessed over 1,200 people make first-time confessions to Christ.
When the war with Russia began in February, all of the normal ministries at SCM stopped. The Board of Directors decided to channel all funds to humanitarian aid to help refugees in Kharkiv and those who fled Kyiv and Kharkiv to surrounding countries. SCM has partnered with six other ministries working around the clock in Kharkiv as well as one ministry in Romania to help care for refugees.
Ron recently provided an update about their ministries during this unimaginable time:
Our connection with our ministry partners has been quieter last week than previous weeks. Several are battling exhaustion and sickness, and it was also their Easter week in Ukraine. (They celebrate the week after we do in America.) So, we gave them some space.
We were able to send an additional $3,000 last week for repairs to their cars, vans, and buses that they are using to distribute food and humanitarian aid. It was providential timing because within hours of sending the money, two vans broke down! We didn't raise the $10,000 like I was hoping, but they are still very thankful. It's crucial we help keep their vehicles running since this is their lifeline to delivering needed food and supplies to people.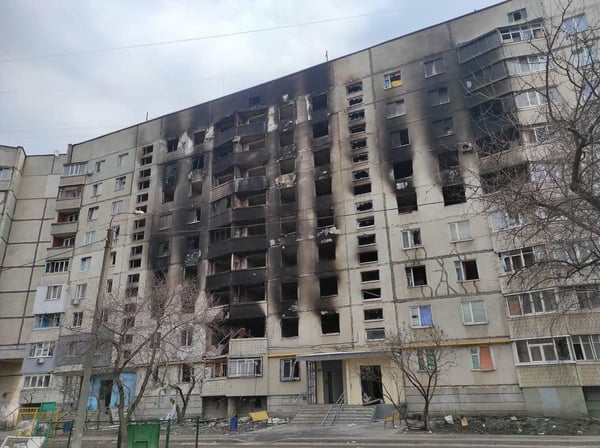 The news isn't much different this week as to other weeks – just constant shelling and missile strikes across the city. It is happening on an hourly basis. According to the mayor of Kharkiv, there are now at least 2,055 buildings damaged or destroyed.
In the past week, there have been another 15 citizens killed and 55 people injured by the official count, but I am sure the count is much higher. The good news is that the Ukrainian military has pushed the Russian army away from multiple locations around Kharkiv.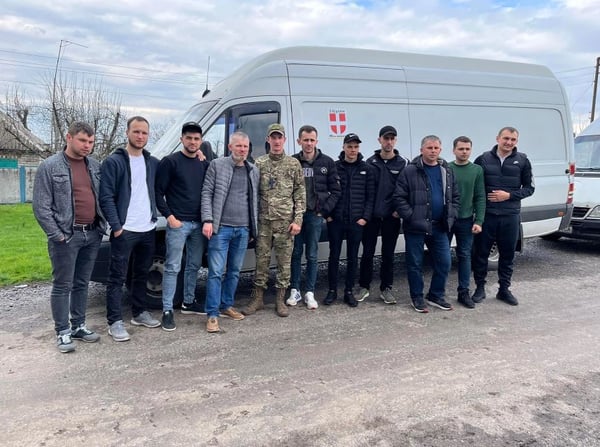 In our April prayer letter, we highlighted my friend Illya from Bucha. I have asked him to provide me with an update since his family fled across the Ukrainian border. Here is his update:

"Thank you for the prayers of everyone! We are doing well – the German government gave us a house large enough for our family and now trying to get some furniture. Today, we will be meeting with other Russian and Ukrainian speaking Church and our children will be signed up to begin their schooling. I am sad to report that we knew some people that were killed or murdered in Bucha. What hurts us a lot is a volunteer driver, Janna, was killed after driving us to the border."
Please continue to pray and please consider becoming a regular/recurring donor to help us help the refugees and those in desperate need in Kharkiv.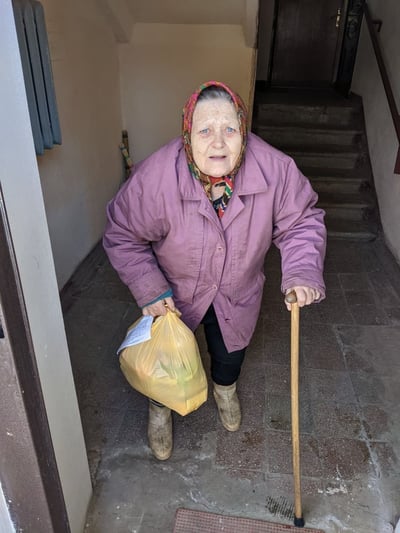 God bless you in every way; thank you again!
Ron Putnam
To learn more about the work at Slavic Christian Ministries, follow war updates, and donate, visit www.slavicchristian.org
We want to hear your story! Our Medi-Share community, both employees and members, is filled with incredible people serving where God has called them. How has Medi-Share helped you serve in your passion projects? Share your story here.