Danny Gokey is Sharing Hope
It's #SharingHopeSunday and we're featuring Danny Gokey, Artist, Entertainer and Founder of Better Than I Found It.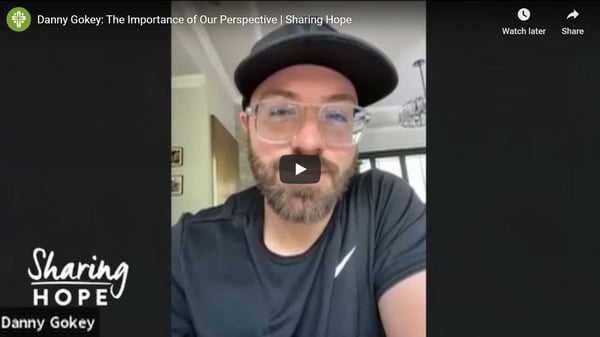 Three-time Grammy Nominee, three-time KLOVE Male Vocalist of the Year, Dove Award winner & eight-time Dove Award Nominee, Danny Gokey, became a favorite of millions of fans as a Top 3 finalist on Season Eight of American Idol. Born in Milwaukee, WI, he's one of six siblings and grew up in a household where music was a part of life. Music feeds the soul and few people understand its power better than Danny Gokey. His young life has been a rollercoaster ride and music has been his constant companion. It sustained him following the death of his first wife, Sophia, and it propelled him up the charts after the world discovered his talent on American Idol.
Music has shaped his life, providing a sense of purpose and direction, even in the most trying times. Danny has learned to channel the inspiration that he found through music and his faith to make a difference with the platform he's been afforded. Danny is the founder of Better Than I Found It, formerly known as Sophia's Heart, a nonprofit organization established to support & encourage organizations who are committed to making a difference in their world or community to go to the next level for exponential impact.
With multiple awards and #1 album debuts, along with multi-week, multi-chart #1 singles, Gokey has reached a sweet season in his music career and in life. He's remarried and he and his wife, Leyicet, have four beautiful children, Daniel (7 yrs), Victoria (5 yrs), Gabriel (2 yrs) and Emanuel (5 mos).