By Veronica Concha
Susanna was in the last month of her residency program in San Pedro de Macoris, Santo Domingo to become a doctor, which was a dream she had since she was a little girl. She had been studying so hard and endured many endless nights working and being on call in order to fulfill this dream.
However, there was something that haunted her every night as she left for work; something she could tell no one.
Susanna was married and had three small children, and though it seemed to everyone that she was living the dream, her life and marriage were far from perfect.
She was living in a nightmare of domestic violence, suffering at the hands of an alcoholic husband with whom she left her three children every night as she went to work. She felt she had no other choice, but this didn't stop her from being concerned for her children's lives each time she had to leave them.
In a matter of weeks, things began to get worse and Susanna made a decision she felt was best for her and the children. She chose not to finish her residency program, and took her children and fled to New York City with the help of her mother who lived there.
In 1987, Susanna arrived at the Big Apple with her children and began a life free from domestic violence and abuse. There were many times when things were very hard, food was scarce, and jobs were few. She never could finish pursuing her career as a doctor due to the language barrier, but if you ask her if she would make the same decision all over again she will answer "Yes!"
Though she left everything behind, including her dream to become one of the best doctors in the Dominican Republic, she is happy she gave her children a better life and freed them from a life of abuse.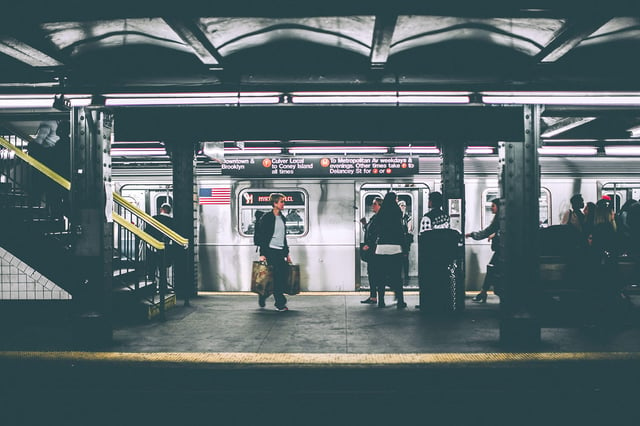 Photo by Andre Benz on Unsplash
1 Corinthians 13:4-5 says, "Love suffers long and is kind; love does not envy; love does not parade itself, is not puffed up; does not behave rudely, does not seek its own, is not provoked, thinks no evil".
God has not called us to look into our interests or to worry just about ourselves.
We see the example of Jesus in Mark 10:45 – "For even the Son of Man did not come to be served, but to serve, and to give His life a ransom for many." Therefore, how much more should we do for others?
Often we can be consumed in thinking about ourselves and become so selfish that we forget the big picture. It should not just be about "us;" it should also be about "others."
We should show the love of Christ by doing for others, serving them, especially when they least expect it. We should do these things expecting nothing in return, knowing that it pleases our Heavenly Father and that our reward comes from Him.
What is love? Susanna demonstrated that "love is not self-seeking" when she gave up her dream for the safety and better life for her children.
To this day her children admire her sacrifice and bravery, and have learned from her that giving to others is where true happiness lies. She has seen the fruit of her sacrifice in the lives of her
children and grandchildren.
Have you perhaps been too consumed with your problems that you have not taken the time to look around and see who can truly use your friendship, your love, your prayers, and your genuine help? Perhaps now is the time to stop being selfish and get out of your comfort zone to do something that maybe you have never done.
God is calling you today to stop seeking your interests, your desires, and sow into someone else's life. You will be amazed at what God can do through you!
Prayer - Lord, I come before you today asking you for forgiveness if I have been selfish and self-centered, drawn unto my own desires. I ask you to open up my spiritual eyes to see the need around me and lead me to that person or people I can be a blessing to and serve. I ask you to help me be willing to let you use me in whatever way you desire, always showing the love of Christ. Renew my heart and my mind today, Lord, and help me be more Christ-like that others may see Christ in me. In the name of Jesus, I pray, amen.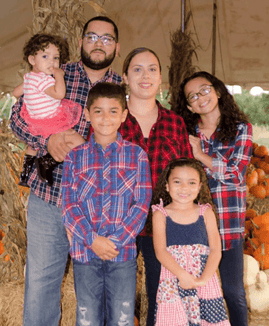 Veronica is married to Luis, who works at Christian Care Ministry, and is a momma to four energetic children. Veronica sings with her church's worship team and is pursuing a degree in Psychology with the dream of counseling and encouraging women who have suffered abuse.