"I urge, then, first of all, that petitions, prayers, intercession and thanksgiving be made for all people for kings and all those in authority, that we may live peaceful and quiet lives in all godliness and holiness. This is good, and pleases God our Savior." - 1 Timothy 2:1-3
Since September 11, 2021, Project K.E.E.P. has prayed for more than 2,300 elected officials from all 50 U.S. states. These officials include members of Congress, state legislators, and members of the Executive & Judicial branches.
What is Project K.E.E.P.?
Project K.E.E.P. is an initiative launched by Christian Care Ministry, administrator of the Medi-Share program, to support our elected officials and their legislative staff through prayer.
K.E.E.P. stands for Keeping Elected officials Encouraged through Prayer
It is our privilege to pray for and encourage those who have chosen to serve at the various levels of government. Each day our Medi-Share members and employees pray for specific elected officials by name. Praying for those in office is one way we can share words of encouragement that will lead to a positive impact in our communities and lighten the burden of our leaders.
Hear firsthand how prayer supports and strengthens our lawmakers and elected officials.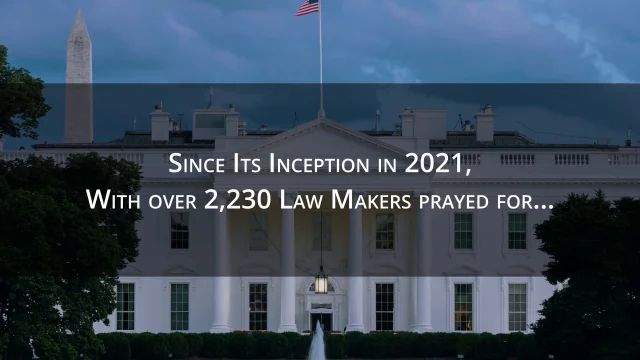 Join Project K.E.E.P. today!
Subscribers receive a monthly update via email and/or text message that includes:
a daily prayer calendar

a Legislator Spotlight with specific prayer requests and a video testimony from the featured legislator

a monthly prayer

focus

a guided prayer prompt for praying for our elected officials