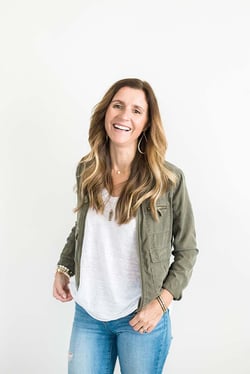 In honor of National Cancer Survivor's Day (June 2), Medi-Share would like to introduce you to Niki Hardy―a Brit in the USA, a rectal (yes, rectal) cancer survivor, pastor's wife, tea drinker, and teller of bad jokes. As a speaker and the author of Breathe Again: How to Live Well When Life Falls Apart (Revell Aug, 2019), she's all about meeting us when life's not fair and embracing the reality that with God, life doesn't have to be pain-free to be full.
A Medi-Share member for more than three years, Niki shares her personal and sometimes humorous story and what inspired her to encourage others:
1. What led you to write this book?
Unlike many authors, I did not grow up loving writing. In fact, I call myself an accidental writer. Having journeyed through cancer, I knew God was calling me to encourage people when life falls apart. This encouragement seemed to develop through writing, both online and on paper. My high school English teacher would probably find it very amusing!
Hot on the heels of losing my sister to cancer and a few years after losing my mum to the same disease, I was diagnosed with rectal cancer. We're Brits who now live in the USA, and our family and friends are all over the world, so I began sharing updates on a website called CaringBridge.
As my treatment progressed I didn't just share medical updates, blood counts, and surgery dates. I also started to tell the often hilarious stories that come with my kind of cancer, as well as what I felt God was teaching me and how it might encourage others. When my treatment ended, I felt God nudge me to keep sharing and encouraging others, so I started a blog. The funny thing is I'd never read a blog before I started my own. Five years later, my book Breathe Again: How to Live Well When Life Falls Apart is about to hit the shelves. God is always faithful when he calls us!
2. Describe the premise of the book?
We all know that no one gets to skip the tough stuff, and life can fall apart in an instant or slowly unravel over time. It doesn't take long before we're just surviving a life we never planned or imaged. We're left waiting for our current storm to be over or our circumstances to change so we can get back to normal and start living life to the full as God promised.
Breathe Again is like a practical, no-nonsense friend who encourages you that you don't need to wait, and life doesn't have to be pain-free to be full. It then gives you the practical tools to go live it right in the midst of whatever life throws your way. If you've ever needed a friend to walk you through a hard season or a gift for someone who's struggling through life, Breathe Again is the book for you.
3. How has the Lord used this book in your life, and how do you hope it will impact others?
This book has challenged me to live its message daily, not just when life falls apart. I constantly need my own advice to stop believing the nonsense about myself and embrace God's truth about who and whose I am, no matter how tough my day has been.
The book centers around seven practices that are practical tools to start grabbing hold of God's abundant life right in the midst of whatever life's thrown at you, and I often have to pull one of these tools out and lean into it when I'm struggling with something painful.
My prayer is that people will be able to break free of survival mode and start thriving, living life in all its fullness no matter their circumstances, just as Jesus promised. I hope they embrace the truth that with God, life doesn't have to be pain-free to be full, and then they go live it!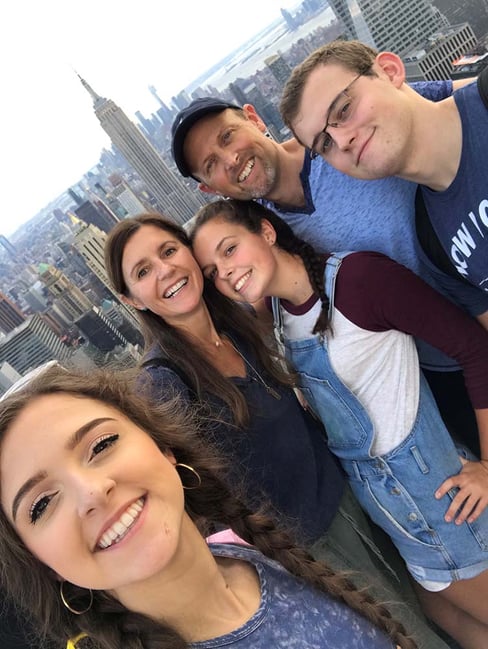 4. Besides writing, what are you passionate about, and how do you spend your free time?
My biggest passion right now is the message of this book. I've discovered the truth of its message the hard way and want others to know God's presence and abundant life amidst their painful, difficult days.
Besides the book, I'm passionate about helping our kids know and embrace their English roots while simultaneously loving their adopted home in America. Having moved our family from the UK to the USA when they were all under 10, I want them to know their English family and be rooted in their British history and heritage. It means a lot of tea, celebrations for the Queen's jubilees and the Royal Weddings, and an unwinnable battle to maintain their English accents!!
My two happiest places are around the dinner table with our family and running trails on a beautiful, crisp spring day with my dogs.
5. What led you to Medi-Share?
As church planters and leaders of a small(ish) congregation, we struggled to pay for health insurance. When we discovered Medi-Share, it felt like a win/win. We got to save money (over $10k a year for our family of five!), help others in their time of need, and be part of a growing Christian community whose mission fits with our values. It was a no brainer!
6. What has being a part of this community meant to you?
My favorite thing about being part of the Medi-Share community is getting the emails telling me who we've helped and then being able to pray for them. I've never met any of these people but having been thrown on the cancer train myself, I can imagine some of what they are thinking and feeling. It helps me pray for them while also helping me feel connected.
Niki is a passionate writer who uses humor and God's goodness to teach others how to thrive regardless of trials. You can find more of Niki on social media at @niki.hardy and on her website NikiHardy.com