Medi-Share is a biblical, affordable alternative to health insurance, and in today's world, a unique community like this is something many of our members can't help but share with their friends, family and colleagues.
Todd N. -- dad of three, accountant, and small business owner -- is one of those incredible members!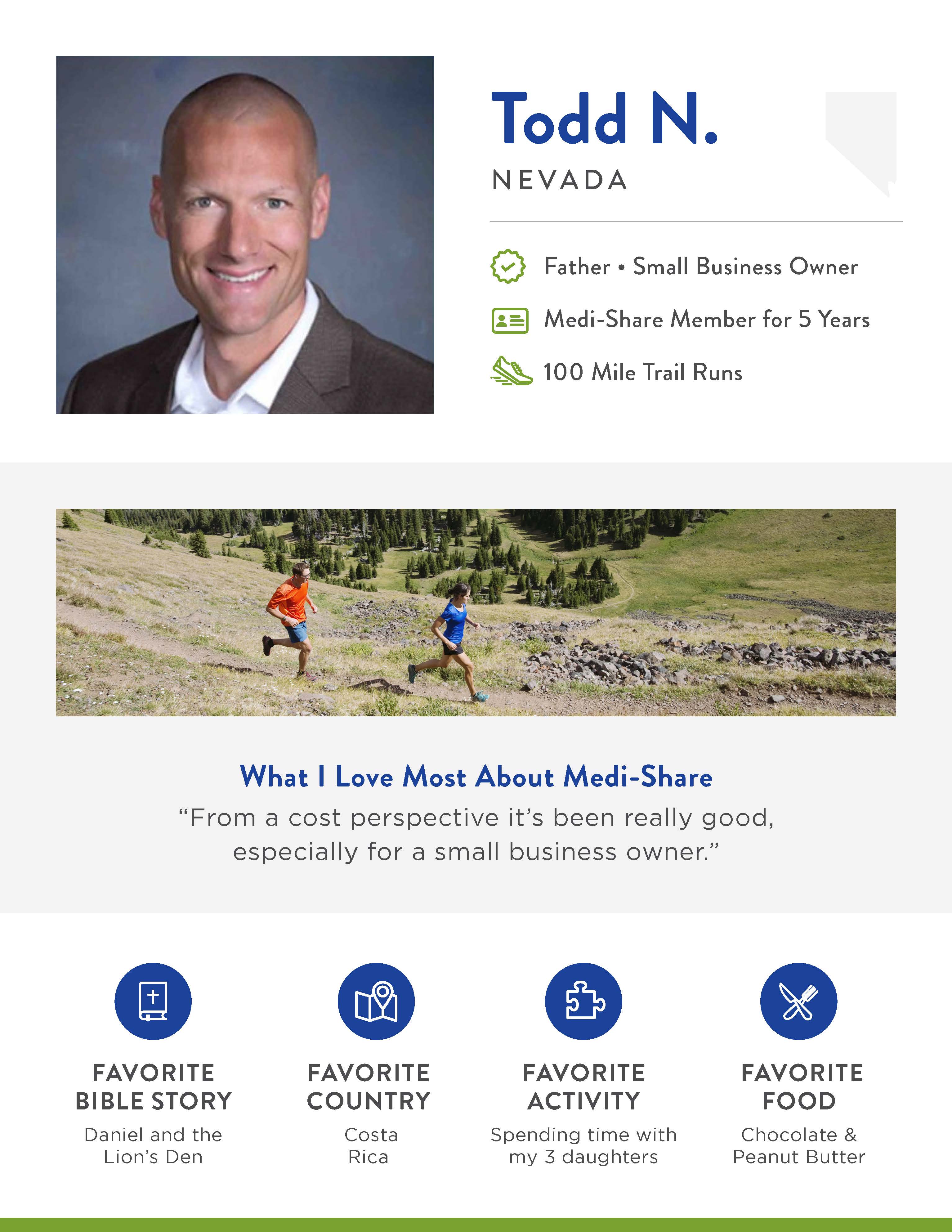 Thank you, Todd, for your commitment to the Medi-Share community and for spreading the word! And thank you to each of our Medi-Share members. This community would not be possible without your dedication and commitment to sharing one another's burdens and encouraging each other. We do it for the love!
We love when our Members refer others to Medi-Share! Login to your Member Center and click on "Refer A Friend" to start sharing your unique link with friends and family today.