We believe one of the best aspects of being a Medi-Share member is staying connected to a community of believers across the country who will support and pray for you. For some people, that's something worth sharing!
Meet Timothy G., a husband, father, and financial advisor who lives on a hobby farm with 42 animals! Timothy also has had the honor of helping plant and grow a new church in his community.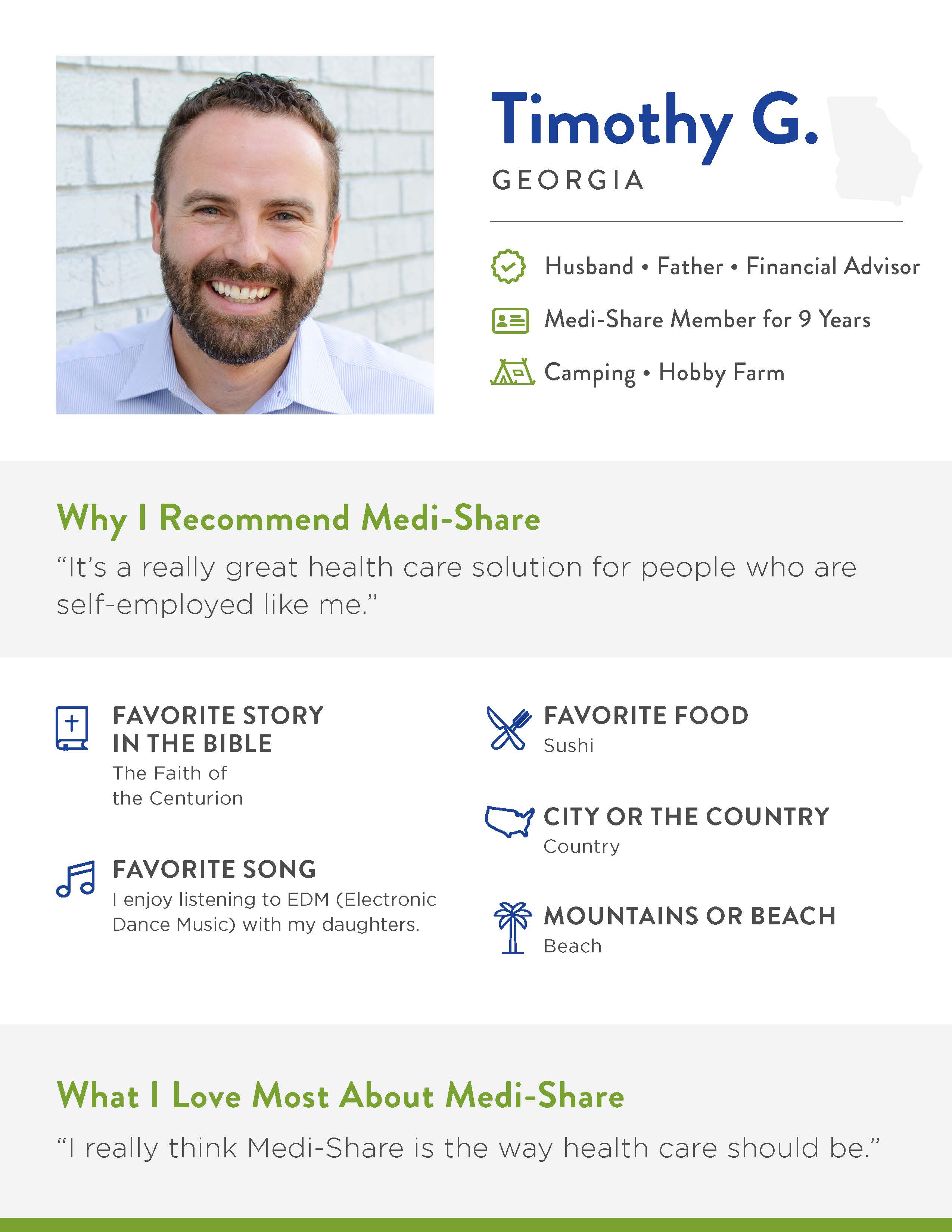 You're the best, Timothy! We appreciate you and each one of our loyal Medi-Share members too. You're the reason why we do what we do... and we do it for the love.
We are so grateful when our Members invite others to join Medi-Share! Login to your Member Center and click on "Refer A Friend" to start sharing your unique link with friends and family today.