Medi-Share members love sharing each other's burdens, praying and supporting one another, and saving on health care too. In fact, our commitment to helping members save is one of Robert M.'s favorite things about Medi-Share!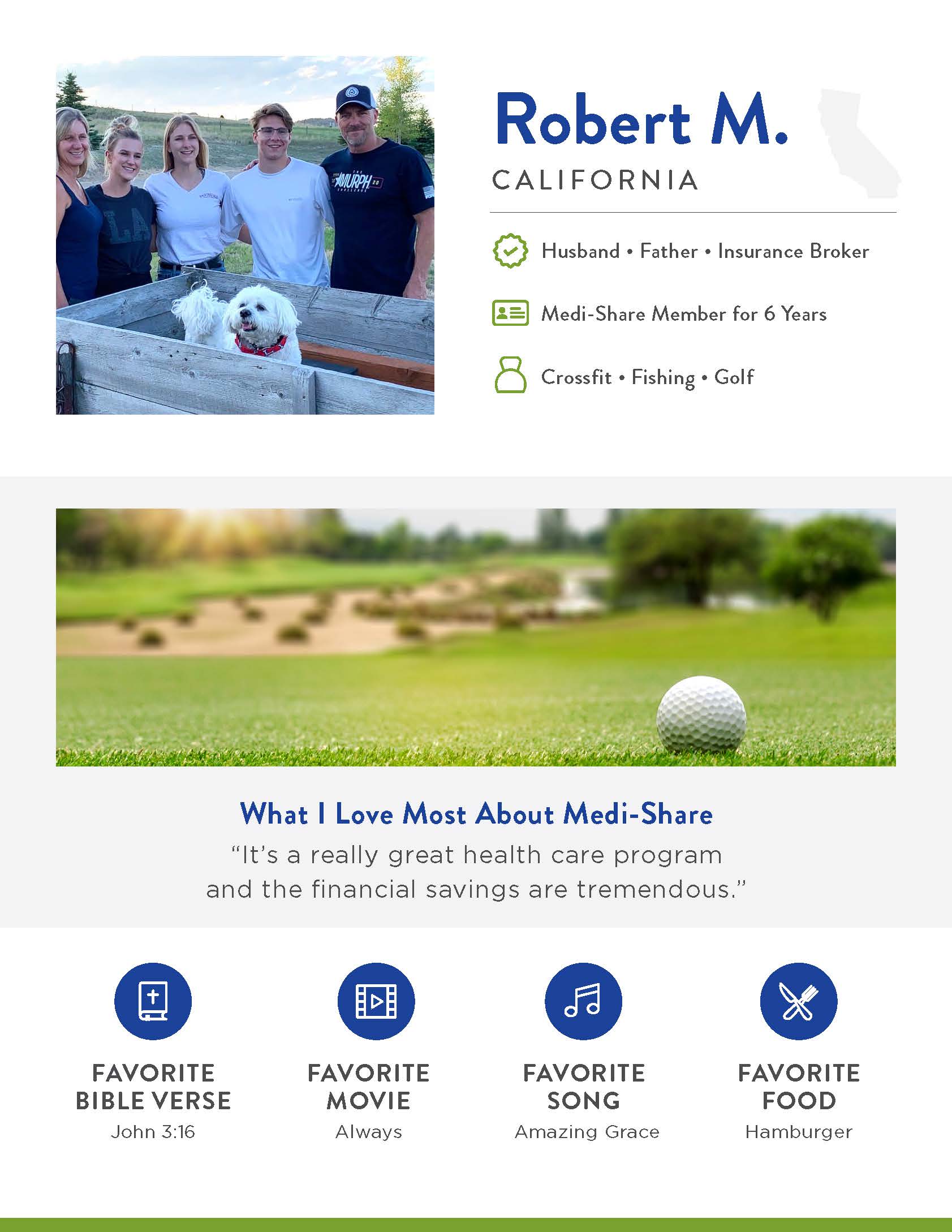 Thank you, Robert, for being so faithful to recommend Medi-Share to your family and friends! We love helping our members save money each month on health care costs... and we do it for the love.
We love when our Members refer others to Medi-Share! Login to your Member Center and click on "Refer A Friend" to start sharing your unique link with friends and family today.