Medi-Share is a community of people who share one another's burdens and walk through life together. One of the best parts about this community -- aside from saving up to 50% or more on monthly health care costs -- is how committed members are to supporting one another and praying for each other too.
Rhonda M. is one of the incredible Medi-Share family members who regularly embodies what it means to serve one another in a Christ-centered community. Her husband, Jesse, is an Air Force Vet, but that doesn't stop their Yorkie-Poo, Denzel, from showing everyone who's boss around the house.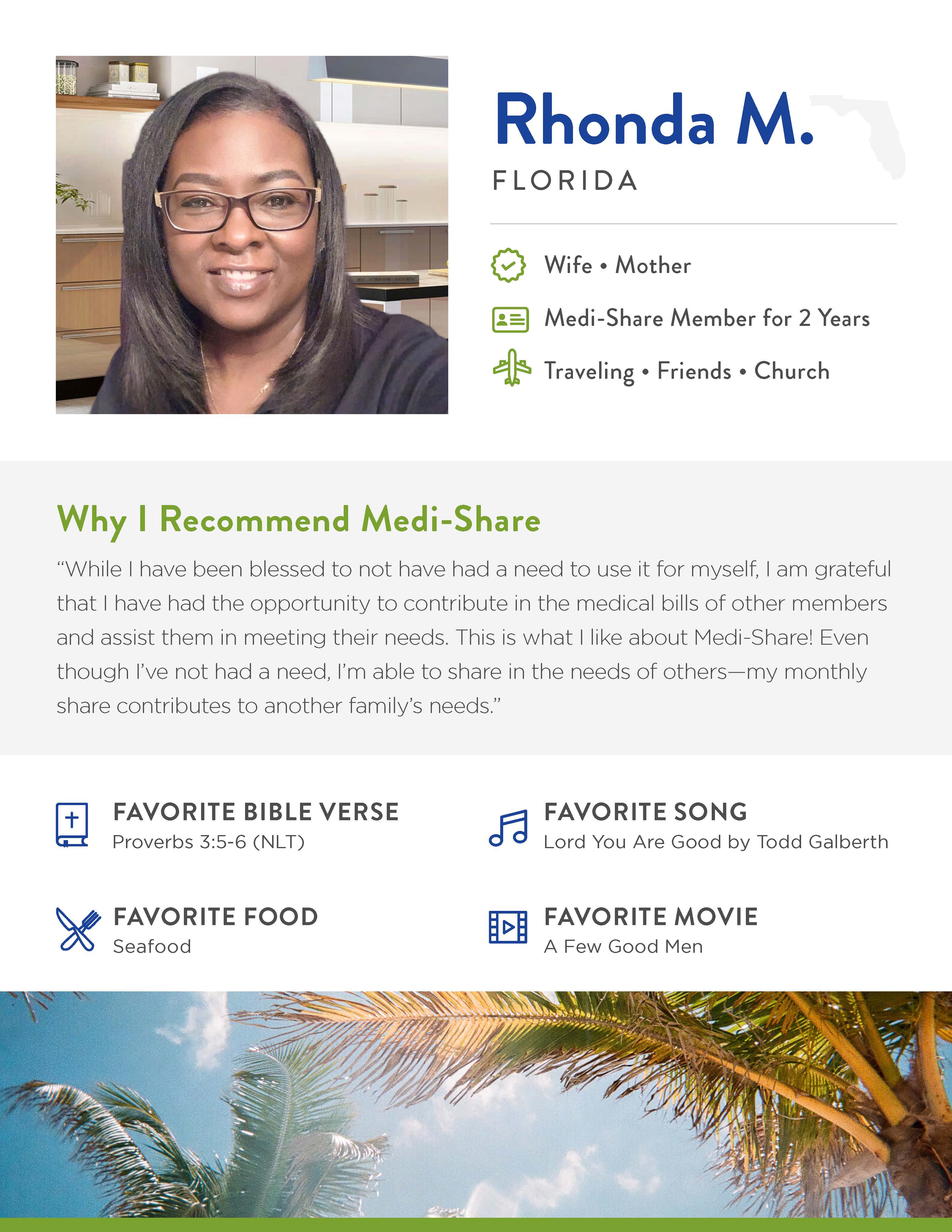 We are so grateful for Rhonda and her family and what they bring to the Medi-Share family. Members like Rhonda -- and you -- make what we do possible…and we do it for the love.
We love when our Members refer others to Medi-Share! Login to your Member Center and click on "Refer A Friend" to start sharing your unique link today.