For many people, including Adam, the best part of Medi-Share is that believers get the opportunity to put their faith into practice and take care of each other. This is what makes the Medi-Share community so vibrant and strong!
Today we are celebrating Adam! This husband, father, and Lego enthusiast is one of the 400,000 Christians across America who are part of the Medi-Share family.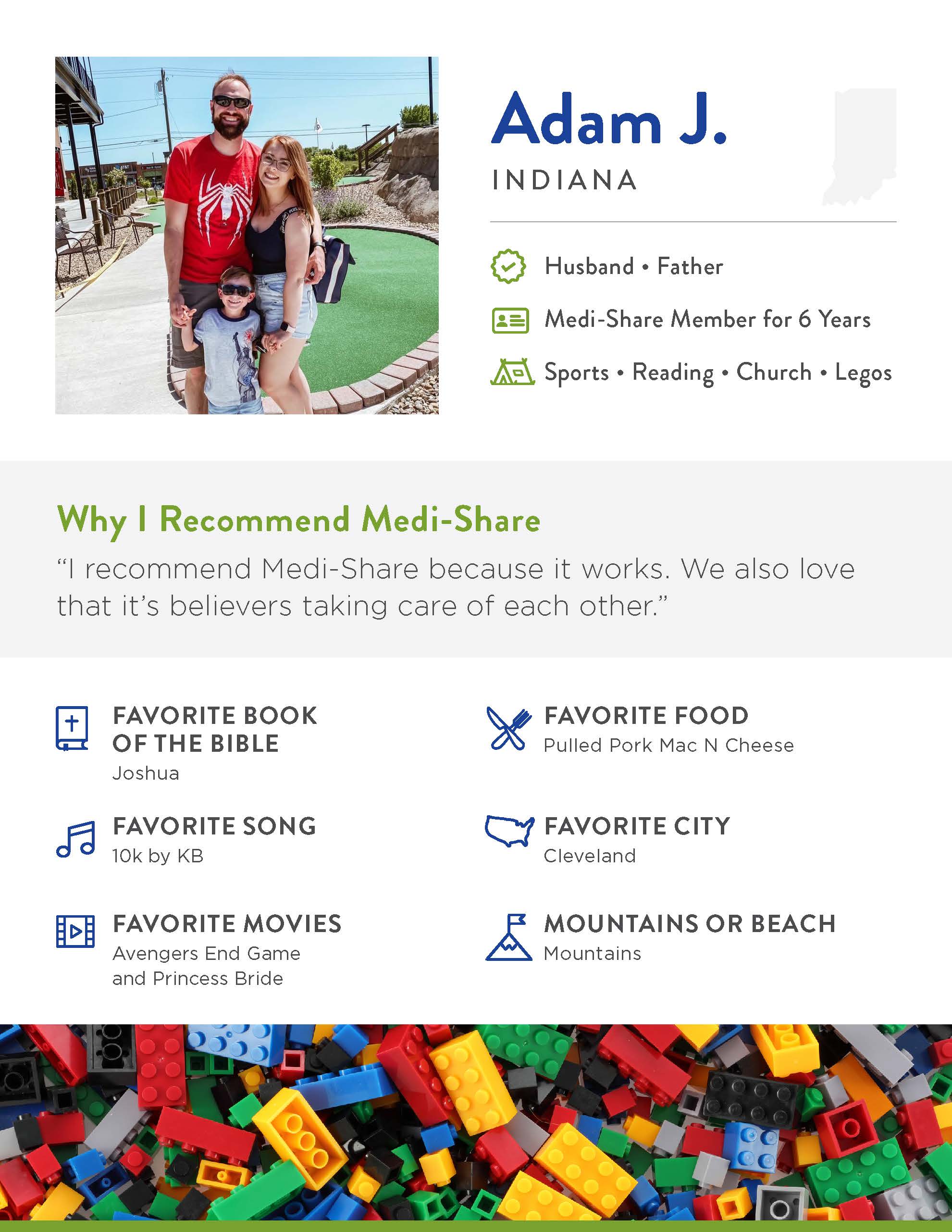 Thank you, Adam for always telling people about Medi-Share. It's because of members like you that our health care sharing community keeps growing. We're so honored to serve you and your fellow members...and we do it for the love.
Maybe there's someone you can invite to join the Medi-Share family? We just love it when our Members refer others! Simply login to your Member Center and click on "Refer A Friend" to start sharing your unique link with friends and family today.