By Daniel Norris
When my son Jacob was learning how to swim, he would stand at the edge of the pool staring at me, trying to decide if he should jump in or not and whether I would catch him.
I could see his thoughts by the expression on his face wondering, "Is daddy going to catch me?"
After a few moments, sometimes longer than others, he would finally make up his mind to jump into my arms so that we could proceed with the day's swim lesson.
Knowing how much I loved him also allowed him to trust me. He knew that I would help keep him afloat.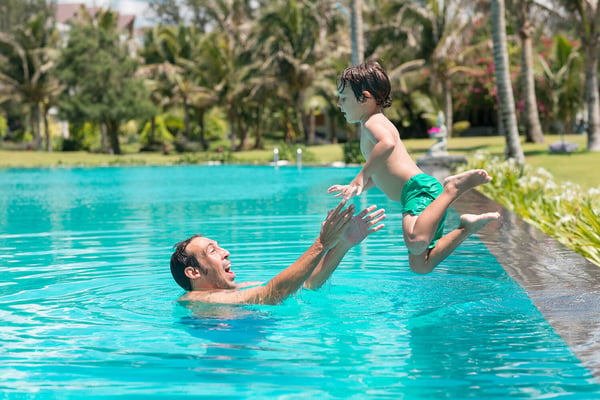 Many times, our relationship with God is similar. We stand on the edge hoping that our Father will catch us and keep us from drowning.
He always does.
Psalm 33:16-22 says it best:
"16 No king is saved by the size of his army;
no warrior escapes by his great strength.
17 A horse is a vain hope for deliverance;
despite all its great strength it cannot save.
18 But the eyes of the LORD are on those who fear him,
on those whose hope is in his unfailing love,
19 to deliver them from death
and keep them alive in famine.
20 We wait in hope for the LORD;
he is our help and our shield.
21 In him our hearts rejoice,
for we trust in his holy name.
22 May your unfailing love be with us, LORD,
even as we put our hope in you."
This scripture shows that all that we have means nothing if we don't have Him who made us.
Some people feel that these things that we have, whether it be strength the size of an army or our own intellect, are the things that allow us to maneuver through the storms of life. They are trusting in things that are temporary.
Thinking like this is what gets us in trouble. It is only by trusting in the Lord that we get through these valleys.
Psalm 20:7 is very clear: "Some trust in chariots and some in horses, but we trust in the name of the LORD our God."
This Psalm shows the reliance not on things of this world, but on those things we cannot see. The Psalmist not only trusts in the Lord, but also in His name. There is power in His name.
God's love is unfailing and, with that, brings trust. Trust that the one who made us loves us more than anything we can comprehend. Trust that even when we are standing on the edge, He is there to catch us.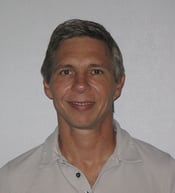 Daniel has served as a Member Service Representative for nearly four years. He loves traveling the country and speaking to Medi-Share members from all over the U.S. and the world.