Leaving the Nest: One Mom's Perspective
Leaving the nest. This term has a significantly different connotation for me as a parent then it did when I was a young adult.
At 18, I knew it all. Certainly, more than my parents did. So much, that as soon as I was 18, I jumped right out of that nest without the advice, counsel, or support of my parents. I found a roommate and a place in a not-so-great area, started a second and third part time job to pay for it, and scoured thrift shops to furnish my tiny apartment. I lived on Rice-A-Roni, youthful enthusiasm, and the thrill of freedom.
To be fair, times were more simple back in my day. Rent was affordable, you could live off $10 worth of groceries a week, drive a clunker bought with cash, and there were no cell phone bills or insurance worries. My parents may have struggled with my decision, but they kept a healthy distance and let me figure it out on my own.
Now that I have my own grown children, I know how hard that must have been for them. As appealing as independence was, there were still consequences. Roadblocks that I encountered that they could have warned me about had I consulted them. Opportunities I missed because I was so busy proving I could do it on my own.
As I watch my own adult children make decisions, I balance their need for autonomy with my need to protect them from pitfalls. It's not easy. In fact, I often say parenting toddlers is easier. No offense, moms of toddlers.
The consequences for their choices and actions are often significant and life isn't quite as simple as it used to be. There are countless paths to choose from, and so many more bills to pay! And that $10 a week that I used to live off would barely buy a Chick-Fil-A meal.
But here's the thing. We are doing our children no favors when we make all their decisions for them, enable them either emotionally or financially, or shelter them to the point that they don't know what it's like "out there." Leaving the nest, whether figuratively or literally, is part of God's plan. It's good for all of us, and it's how He designed it.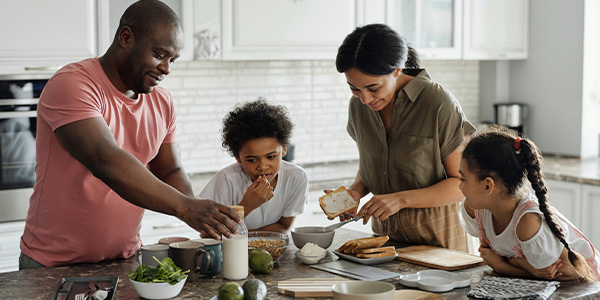 Here are some lessons I've learned along the way.
Let go, let God. Never forget, whether you're parenting a toddler or an adult, they are God's children FIRST. He loves them more than you can, and you can trust Him to guide them.
Remember, they are not you. Don't project your past mistakes or missteps on to your children. It's not fair to assume they are going to take the path you took. It's hard sometimes to trust that they will "know better," but they need you to. After all, you've spent 18 years or more equipping them with Godly counsel, parental wisdom, and practical skills so they will make good choices. If they don't, be the safe place when they need you.

It's rare when your child will come to you and say, "Mom, I really need your advice." It's more likely that whatever is on their heart and mind will emerge during a routine conversation, and you never know when that will be. For me, it's when my son is helping me mop the floors. I call it "mop therapy" and he doesn't even know it's happening.
Be mindful. "When I was your age" doesn't fly anymore. We are living in different times and the stressors our kids face are more intense. Societal pressure and expectations, financial constraints, and the cost of living make independence a little harder to attain. When and how they leave the nest may look different for them than you—don't judge.

Moms and Dads, just because you aren't tucking them in every night, it doesn't mean those nighttime prayers stop. Your kids need your prayers as adults just as much as they did when they were little people.
The weighty responsibility of parenting doesn't end when your children turn 18. In fact, I'm sure my mom still loses sleep over me and some of my decisions. But as a good mom does, she balances my need for independence and her opinions. Most of the time. As for my adult children, I still have an 18-year-old living at home. Eating overpriced takeout and living like a king. Slowly, but surely, I am relinquishing the reins to him when it comes to decisions regarding his life. I'm here for consultation, but navigating gently. Not easy, but necessary.
Start children off on the way they should go,
and even when they are old they will not turn from it. Proverbs 22:6
There is no "one-size-fits-all" approach to parenting adults. Every parent, child, and situation is different, and some of you may have challenges and burdens heavier than I can imagine. My hearts and prayers go out to you. Know that God hears your prayers and trust Him with your children.
Parenting is an awesome responsibility, but what a privilege we have been trusted by God with the next generation. and what incredible joy they bring to life, no matter their age.
Children are a heritage from the Lord,
offspring a reward from him. Psalm 127:3
Leaving the Nest: One Child's Perspective
Leaving the nest (moving out). This was a term I heard about for a good portion of my life, whether it was from my older brother, sister or when I became an adult, many of the people around me decided to live a life of independence from their family when the time came. Everyone's situation is entirely different, some move out at 18 and some wait a little while longer. Our society always has an opinion on the "right age" or the "right time" but I was always told in my household to "stay as long as you'd like, and there is no pressure to leave."
I didn't have the typical college experience that most do, having a roommate or sharing a house with some friends. I was a "commuter," so I got my college out of the way, saved some money and only ever knew the comfort of home. It's not that I didn't desire to have my own space or own experiences, it just seemed like the right thing to do at the time. So, a year ago when I turned 22 and my adulthood, full-time job season was my new normal, I was ready to pursue my own path, independent from my family. It was time, and I was mentally prepared.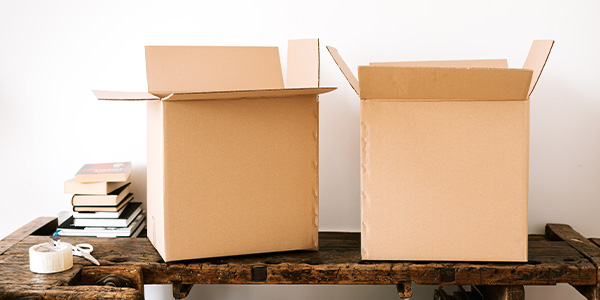 This was never really a normal conversation in our home, all the details of what an independent life looked like. I was always provided for, chipped in where I could and was just all around very sheltered. I loved not being pressured by my family but at the same time there also wasn't any encouragement or support when it came to looking into other options besides "home." I learned very quickly what this kind of environment created. I made the choice to move out, taking all the life lessons I learned, being spiritually grounded and learning along the way. Although I wanted to involve my family in all the details, I was also unsure of their response and how things would be perceived. So, there was not much communication and I got off to a rocky start.
Here are four things I learned that I would pass on to both parents and adult children:
Normalize independence. Have these conversations in your home early on. Talk about the struggles or worries on both ends, but ultimately come to the conclusion that you have prepared your child to be the best that they can be, and it's their turn to learn and grow on their own. Set your child up with the foundational pieces they need to be independent, so when the time comes, they are ready to fly. Build them up in love and support along the way so they are confident to pursue their own path. As a young adult these are the things I appreciate and would want.
Set boundaries. Boundaries are healthy and crucial in so many aspects of life. This is a new season for both you and your family and a time for you to prepare yourself for your own spouse and family someday. Space, time, and freedom are all new learning curves, so support, love, and guidance when appropriate are crucial! Coming to a mutual respect for each other's requests is the best way to continue to build a healthy relationship.
Communication is key in all relationships. You grow and seasons change, so you are bound to change as well. Communicating and having healthy conversations with your family set you up for a healthy future. Your relationships are going to look different as you start your own path, but they can be both different and better if you allow it!
Ultimately, you want the best for your parents, and they want the best for you! No matter what differences you have or if you don't like each other for a brief time, that is okay. Not everyone is always going to get along, that is our faulty human nature. However, in the bigger picture, we are called to be united and to love one another just as Jesus loves us!
"Finally, brothers and sisters, rejoice! Strive for full restoration, encourage one another, be of one mind, live in peace. And the God of love and peacewill be with you." 2 Corinthians 13:11
"And over all these virtues put on love, which binds them all together in perfect unity." Colossians 3:14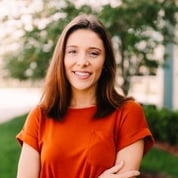 Chloe Viesins is a PR Coordinator at Medi-Share/Christian Care Ministry. She's a graduate of the University of Central Florida in Advertising and Public Relations. Chloe has a passion for music, plays the piano and sings, and is grateful she has the opportunity to incorporate her passions into her work and everyday life.