There is power in community, faith, and a story. Stories can inspire and restore hope. There have been times in the last year when it seemed hope was in short supply, but stories help to remind us that with God all things are possible and that there is ALWAYS a reason to have hope.
Katie Norris, a Medi-Share Member, has been capturing inspirational stories for over 10 years through her nonprofit organization, Fotolanthropy. The organization combines photography, film, and philanthropy by capturing stories of people defying the odds and overcoming adversity.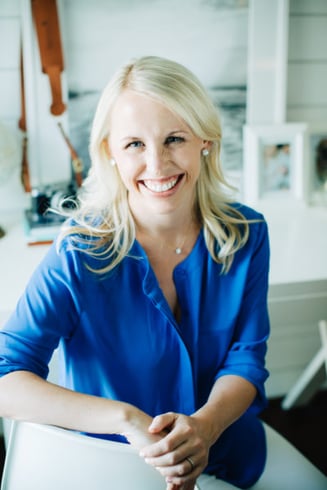 The Story that Changed Everything
In 2011, Katie was running a photography business but felt the Lord leading her in a different direction. She had a vision of creating a nonprofit that would bring photography and filmmaking together to document amazing true stories, but she wasn't sure where to start. Then she received a phone call…
A young mother called Katie asking her to come to a local hospital to take family portraits. The mother's only child, baby James, had been diagnosed with an inoperable brain tumor and she wanted to capture the time she had left with her son.
"I will never forget the heartbreak in her voice and how that phone call would change my life."
Katie quickly gathered a team and that was the beginning of Fotolanthropy. Just a few weeks later, James tragically passed away, but he is still the heartbeat behind the organization.
Fotolanthropy Takes Off
Katie and her team have been on a mission to bring hope and positivity to viewers. Since 2011, Fotolanthropy has documented over 20 true stories, many of which have been featured by media outlets such as: FOX News, CNN, Access Hollywood and People, Netflix, iTunes, Amazon Prime, and Pureflix. Check out the full list of their films here.
7 Yards - The Chris and Emily Norton Story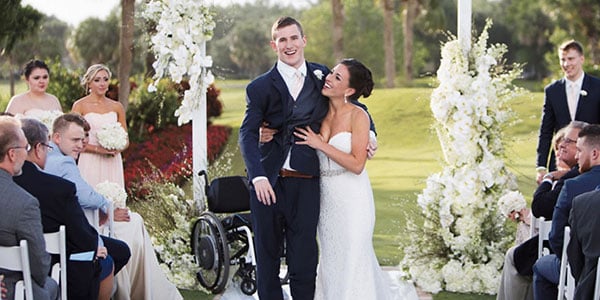 Katie's most recent film, 7 Yards, captures the story of Chris Norton who, at 18 years old, had a devastating spinal cord injury during a college football game. Doctors told Chris he had a 3% chance to regain movement below the neck. With the support of friends and family around him and his faith in God, he was determined to defy the odds and do the medically impossible.
In 2015, Chris successfully completed his goal of walking across the stage at his college graduation with his fiancé, Emily, by his side. The film 7 Yards documents his next ambitious goal: to walk 7 yards with Emily down their wedding aisle.
We pray this story will bring hope to you and all who see it. After a difficult year, we all need to be reminded that hope is never lost and to take heart because with God all things are possible.
7 Yards is available now on Amazon Prime, and you can watch the trailer here.
You can also check out our podcast about Katie Norris here!