Everyone seems to be dealing with and running their own gamut of emotions right now. Times of crisis will do that. People, with all our myriad of personalities and tendencies, process circumstances differently. I would wager not one person thinks and feels exactly the same as another.
And let me say this with as much grace as I can muster: It's okay to feel whatever it is you're feeling.
The truth of the matter is we, as a nation, have never faced anything quite like this. Not even 9/11, the effects of which lingered for days, weeks, and months, touched each and every person the way this pandemic has.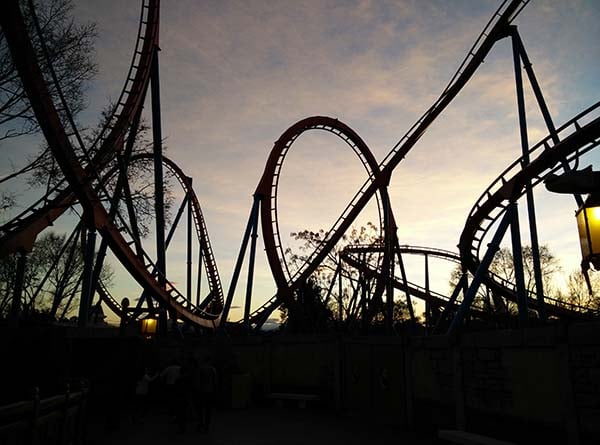 Photo by Pedro Velasco on Unsplash
So again, who's to say your emotions, whether on a rollercoaster or steady, aren't valid? Why do we continue to see insults slung at each other, even from Christians to other Christ-followers? Is that putting on compassionate hearts as we are admonished to do in Colossians 3:12?
Many people right now feel they've lost their sense of purpose. And though, as believers, we know our purpose is found in Christ alone, when someone's livelihood or way of life is threatened or obliterated, it crushes our spirits. It has left many in America seemingly without hope.
Put yourself, for just a moment, in someone else's shoes:
To the local restaurant owners who have had to close their doors and lay off staff…
To the working mom who now has to not only work from home, but figure out how to navigate at-home learning for her children…
To the athletic coach who has no one to coach right now…
To the dad who lost his job and is worried how to provide for his family…
To the grandparents who are now stuck inside and not able to visit and hold their grandchildren…
To the high school senior who won't have the satisfaction of accomplishment by walking across that stage at graduation…
To the college students working part-time to get through school who lost their jobs and now have to move back home with parents…
To the missionary who can't return home to visit family…
To the stay-at-home mom with a side business who has now lost her supplemental income because people aren't buying things…
To the kids who love school and miss seeing their teachers and friends daily…
To the teachers who dearly miss having kids in their class to teach…
To the pastor who now has to preach to a camera and can't personally connect with his congregants…
To the CEO who had to send all of his or her employees home at a moment's notice…
To the small business owners who are wondering if they will make it through this storm financially…
To the long-term care resident who can no longer receive visitors…
To the store clerk who has worked 70 hours this week to keep the shelves stocked, only to have angry people yell at them for not moving faster…
To the truck driver putting in endless hours on the road to get supplies where they are needed, only to have nowhere to pull over and eat…
To the leaders of our country who have gone endless nights without sleep, filled with concern for the country and its people…
To the crisis communicators who have worked tirelessly and agonized over every word to get the proper messages out to the masses…
To the event planners and vendors who have no events to plan or serve…
To the healthcare workers who can't quarantine and are required to put their lives at risk to help others…
To the non-profit organization whose volunteers and staff can't gather and mobilize to serve…
To the cruise ship captain and airline pilot who have now been grounded…
To the cancer patient who is now not only fighting the beast, but also fighting to keep his or her fragile immune system protected…
To the realtor who can't go out and show homes and help clients in need…
To the athlete who can no longer go out and compete…
To the night shift custodian who has been working well into the day to DEEP CLEAN every nook and cranny of every office and just wants to sit for a moment…
To the pregnant and scared mom-to-be who just prays for a safe delivery and protection over her baby…
To the single parent who isn't sure how he or she will put food on the table day after day…
And so many others…
We see you. We grieve with you. We pray with you. We ARE you. And it's okay to not be okay sometimes.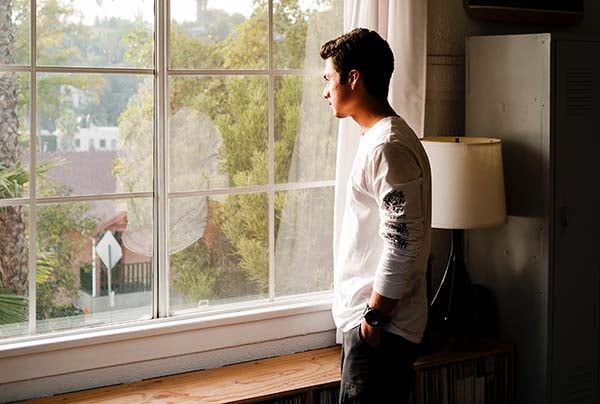 Photo by Hamish Duncan on Unsplash
I cannot solve any of the dilemmas above; however, here are two important messages for us today that we should not miss in all of this:
1. Our hope is in Jesus Christ.
Think back to the story of Jesus feeding the multitude. The crowd had been following him for three days and had nothing to eat, and Jesus had compassion on them. "I am unwilling to send them away hungry, lest they faint on the way," (Matt. 15:32b).


Jehovah-Jireh (The Lord will provide) KNOWS what we need and will supply all our needs according to His riches in glory (Phil. 4:19) because He is a compassionate God.

No matter what your needs are today―food, water, shelter, sufficient finances―God can and will meet your needs. It may not always look the way we think it ought to or in our preferred time. But, our God is never late.
2. In Him, we CAN work through this and find a new normal.
Truth: God loves us too much to not change us, though we have to be willing. And while pain and uncertainty can linger, we also need to bring the hope of Jesus to the world (Matt. 28:18-19).

For weeks we have heard people say, "I can't wait for things to get back to normal." But as I've thought about our current situation I have realized that I don't want things to go back to the way they were.

Instead of getting back to normal,
I pray the next time a friend or family member grabs me and pulls me in for a hug, I actually take the time to appreciate the gift of their embrace.

I pray that when school resumes, I take the time to thank the teachers and staff for how they love on our kids and for their sacrifices each and every day.

I pray the next time I'm sitting in a crowded restaurant I take the time to look around at the smiling faces and thank God for the gift of community.

I pray the next time I'm standing in church listening to the voices of praise and taking communion that I take a moment to thank God for the gift of congregation.

I pray the next time I see a person or situation that needs prayer, I hope I pray as passionately and fervently as I have these past few weeks.

I pray that when I am at the grocery store I will take a moment to thank God for His provision and for the amazing people who work so hard to keep us supplied.

I pray that I never again take for granted the ability to hop in the car and visit a friend, take a trip, take my kids… anywhere, etc.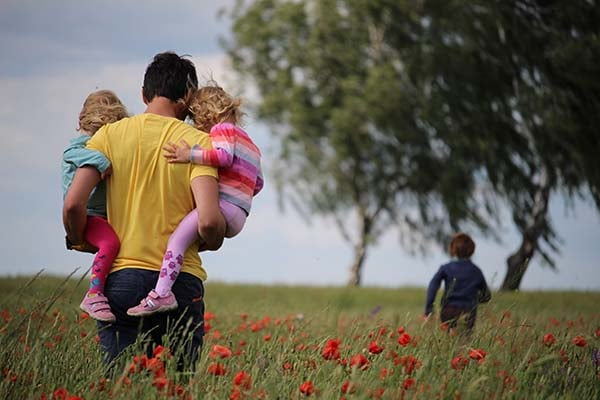 Photo by Juliane Liebermann on Unsplash
So the truth is I don't truly want things to return to the way they once were. I pray we take the lessons and challenges of the past few weeks and create a NEW normal. My goal is to pray more, love harder, and genuinely appreciate the daily abundance of blessings that were so easily overlooked just a few short weeks ago.
I feel like I want to close this as Paul would close one of his letters to the Church or as Solomon ended Ecclesiastes: Here is the conclusion of it all…
These are hard times, no doubt. All across our country and the world we are facing trials we never could have conceived. Our collective emotions have taken us on the Mad Hatter's ride day in and day out lately. However, we can't let ourselves get stuck there.
So I want to leave us all with the following scriptures to comfort us, strengthen us, and empower us to process our emotions and move forward in the power of the Holy Spirit to be about our Father's business:
"But whoever listens to me will dwell secure and will be at ease, without dread of disaster." Proverbs 1:33
"No, in all these things we are more than conquerors through him who loved us. For I am sure that neither death nor life, nor angels nor rulers, nor things present nor things to come, nor powers, nor height nor depth, nor anything else in all creation, will be able to separate us from the love of God in Christ Jesus our Lord." Romans 8: 37-39
"and lo, I am with you always, even to the end of the age." Matt. 28:20b
"Behold, I will do a new thing, now it shall spring forth; shall you not know it? I will even make a road in the wilderness and rivers in the desert." Isaiah 43:19
"But those who wait on the Lord shall renew their strength; they shall mount up with wings like eagles, they shall run and not be weary, they shall walk and not faint." Isaiah 40:31