"And let us consider how to stir up one another to love and good works, not neglecting to meet together, as is the habit of some, but encourage one another, and all the more as you see the Day drawing near." – Hebrews 10:24-25.
Technology is everywhere. We work with it, we play with it, and we communicate through it. Social media has exploded in society today. Yet, technology that was designed to increase our social networks can actually make us more lonely and isolated. Electronic advances have sustained human life, healed sick bodies, and given mobility to those with disabilities. However, the Bible speaks specifically about physically coming together, asking us not to forsake the gathering together.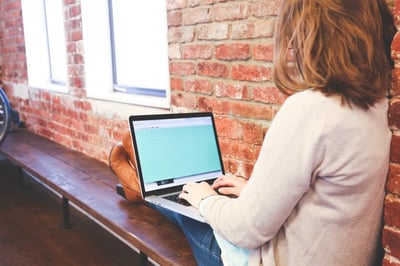 It has become so easy to communicate through technology that we no longer meet face to face. College degrees can be earned without ever meeting a professor. Corporate meetings take place virtually every day. One can even have their groceries sent by mail. In addition, our churches are streaming on live TV now, increasing the temptation to stay home for church. This lack of contact is leading to loneliness.
It is important to note that one does not have to be alone to experience loneliness. Restaurants today are filled with families or couples that don't talk. Instead, each has their own phone or tablet and devotes all of their attention to the electronic device in their hand instead of their companions.
Scientific studies link chronic loneliness with heart disease, dementia, sleep problems, and premature death.
The problem of loneliness has been exacerbated by technology.
"For where two or more are gathered in my name, there am I among them."- Matthew 18:20
The Word of God is filled with the importance of other people physically being a part of our lives. In Matthew He tells us that He will be with us if we just come together in His name. How can we heal the sick, cast out demons, show hospitality, or "lay hands on" others without physically uniting? After all, Jesus cured people and restored life through his touch. God does not want any of us to develop illness from loneliness. He called us all to do life together, not just by being in the same room, but by being physically and emotionally connected to each other, carrying each other's burdens and showing love.
"Technology itself is not bad, but it is important to be aware if it is replacing physical interaction."
Here are a few steps to help you keep a healthy balance.
Ditch It at Dinner - Commit to have an electronics-free meal with your family. Instead use this time to hear about each other's day. Try asking questions like, "What was the best part of your day?" or "Was there anything funny that happened today?"

Tip the Scale in Favor of Physical Interaction

- Spend more time with people than with technology. Spend time with family or seek out church or community groups.
Strive for Quality over Quantity - People communicate more through technology, but the quality of those interactions has lessened. Share more real smiles and hugs than emojis each day.
"What then brothers? When you come together, each one has a hymn, a lesson, a revelation, a tongue, or an interpretation. Let all things be done for building up." – 1 Corinthians 14:26
Physically come together with others so that you may share your talents, build each other up, and live the full life God has intended. Use your technology as a tool, then put it aside and spend some quality time with others.