By guest blogger and Medi-Share member, Elizabeth Kennedy, PT, CAPS
Home has taken on a whole new meaning since the start of the pandemic. It's now the hub for work, school, recreation, and many more family meals. Almost overnight our homes had to switch gears for significantly new and unexpected functionality.
As we look toward the future and think about how our home needs to morph to fit our family's needs better, look beyond the current Covid situation. Just as the pandemic seemed to erupt almost overnight, so too can life's other unexpected curveballs such as injuries and other medical crises.
A virus from across the world was out of our control. But there are many ways to be proactive and prepare your home for the future. Be as ready as possible for unforeseen health events, changing family circumstances, and expected life changes that occur with aging. With creativity and good planning, a home environment can transform over time to fit various situations.
As a home health Physical Therapist for over 20 years, I've often been the one to step in during a health emergency to figure out how to make a home work for evolving needs. After the problem has occurred is a less than ideal time for making expensive, complicated, and life-altering decisions.
Your family and friends will be stressed and scrambling to help you the best that they can, given the situation. There will be little or no time to research the best products and solutions. In some cases, the person may not even be able to return home. He or she might need to go to an assisted living facility or a nursing home because their home can't be modified quickly to fit their needs.
Every home should have certain features to weather and manage health challenges, from a sprained ankle to a debilitating stroke, from a knee replacement to dizziness. Traditionally, American homes were built for an "average" imaginary person: a young, fit, right-handed male of average height and weight. Therefore, few homes have the inherent features needed to accommodate changing lifestyles and physical needs.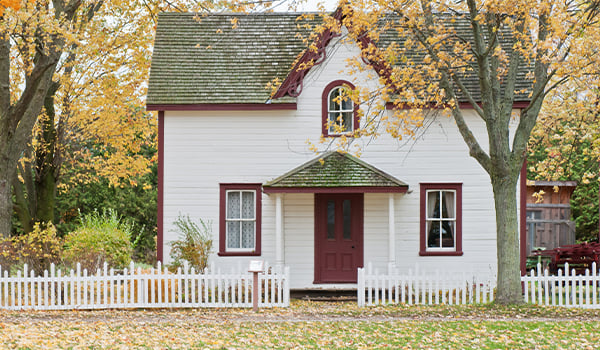 Many people are considering home modifications or even a new home as a result of the pandemic. The worldwide shift to remote school and work and the closing of many amenities such as fitness facilities and restaurants have created practical dilemmas at home. Most people are now looking for solutions to create multi-use and transformative spaces - a closet or spare bedroom that becomes a home office, a dining room that serves as a classroom by day and an eating area by night, a corner of the basement that serves as the workout gym, and a backyard ready for recreation and "staycations."
After being separated from older loved ones during quarantine, some families plan to or have already moved a relative close by or into their home. Ideas such as a granny pod, a small home placed on the same property of the person who will be assisting the occupant, have become more popular. This new type of arrangement could allow families to be together now and if similar circumstances happen again in the future.
As home modification ideas are swirling in people's minds, other future-proofing features should be considered and included in any home renovation project. Working toward a home with the following universal design features will make a home more inclusive and useful for everyone, no matter their ability. Universal design creates a home that simply works better for everyone at every age and stage of life.
At least one entrance that has no steps to reach the main floor

Single, main floor living area that has a bathroom and sleeping space

Spacious bathroom with a higher toilet and a step-free shower

Wider exterior and interior doorways

Wider hallways to reach the main floor living areas and bathroom

Conveniently placed controls and switches (e.g. light switches, electrical and USB outlets, and heating/cooling controls that can be reached from a sitting position)
These universal design features can accommodate most temporary or permanent injuries and illnesses. They also create a home with common-sense features that add more comfort and flexibility, while eliminating unnecessary hassles and safety hazards.
A no-step entrances add convenience for someone pushing a child's stroller, pulling a rolling suitcase, using a wheelchair or walker, or moving furniture and appliances.
Whether it's a room or merely a comfortable sleeping space that's part of a larger room, the main level sleeping area can double as a guest room or sleeping quarters for someone unable to use the stairs to access a second-floor bedroom.
A spacious bathroom provides an area for more than one person to get ready for work or school in the morning or several kids to brush their teeth together at night.
A shower without a step can add a spa-like feature to the bathroom for a little everyday luxury. If needed, a wheelchair can roll right in without difficulty. It's also much easier to use for the weekend warrior with a sprained knee or someone who needs or has recently had a hip replacement.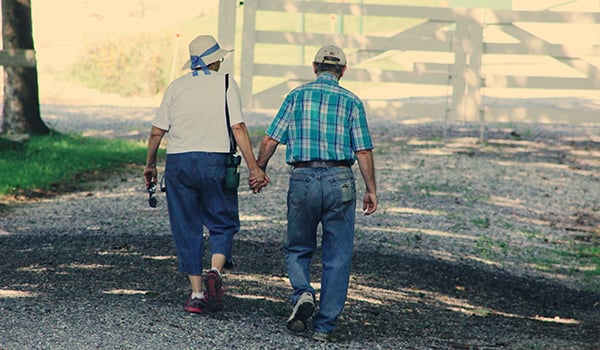 You might be thinking that such a functional home with these features must look institutional or hospital-like. If so, you will be pleasantly surprised. As the population of aging Baby Boomers continues to explode, they are demanding products and designs that are both functional and stylish.
Technological advances are quickly bringing amazing innovation and automation to many home products and features. It's never been a better time to add universal features to your home to prepare for the future and create a more comfortable, efficient, and safe home today.
Another misconception is that universal design is expensive. There are many solutions to make a home more user-friendly that are free or very affordable. Something as simple and cost-effective as replacing a standard shower head with a hand-held model can dramatically improve shower functionality for less than $40. Replacing door knob hardware with lever-type models makes doors much easier to use for about $25 per door.
There is peace-of-mind in knowing your home can handle unexpected injuries and illnesses. A flexible home with universal design features is also a great home in which to grow older. According to AARP1, 3 out of 4 people want to continue living in their own homes for as long as possible. This concept is referred to as aging in place.
The ability to continue living safely and independently as someone ages is significantly impacted by the home environment's features. A home that is age-in-place ready has many benefits for today and the future. The right home environment can help maintain independence, maximize safety, prevent injuries, improve quality of life and overall wellness, and keep community connections. It can also help to avoid costly home renovations in the future and save a significant amount of money compared to the cost of expensive retirement communities.
November is National Caregivers Month, and there are many things to consider if you are or could become a caregiver down the road. Planning is the key to creating a forward-thinking and future-ready home, whether for immediate needs or long-term plans.
So as you think about ways to make your home work better today, take the additional step to design a home that will work well for a lifetime. By incorporating universal design features into thoughtful home remodeling projects along the way, you will create a home poised for current and future success. The benefits are countless, financial savings are great, and peace of mind is priceless.
Reference:
1. https://www.aarp.org/research/topics/community/info-2018/2018-home-community-preference.html#:~:text=Folks%20Just%20Want%20to%20Age,see%20that%20happening%20for%20them.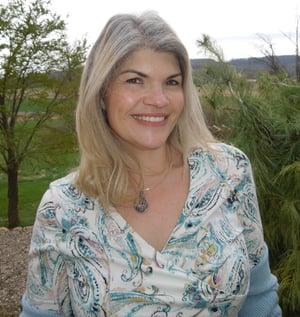 Elizabeth Kennedy, PT, CAPS is a Medi-Share member and the founder of Age Fearless Academy, a business dedicated to finding solutions to help people age well at home and create a home that is truly fit for a lifetime. Elizabeth is a home health Physical Therapist with over 20 years of experience and a Certified Aging in Place Specialist through the National Association of Home Builders.