Every time a member reaches out to Medi-Share – by phone, email, chat, or social media – an interaction happens. Some kind of service is provided and members walk away with a particular feeling about that service. Over time, all of those feelings make up a member's overall customer experience.
Customer experience (CX) is the sum of all interactions that our members have with Medi-Share and how they FEEL about their entire end-to-end journey. Medi-Share considers a member's journey before they even join the program so that they can be served proactively. This entire view of your journey can help identify specific pain points from YOUR perspective.
Gathering the voice of the customer (VOC) through surveys, interactions, or other listening posts is how we document that member experience. Then the question becomes, what do we do with that data?
Our goal at Medi-Share is to put the member's voice at the forefront of improvement. We use the data we collect to create a more positive member experience at every touch point.
Most recently, our Customer Experience team completed a complete review of many of the issues members have reported experiencing with medical bills. One member said, "While we appreciate having a need shared, there have been lots of hoops to jump through and phone calls that had to be made."
Other members had similar feedback. We heard you! To alleviate this pain point, the CX team made recommendations to make the Explanation of Sharing easier to understand. In addition, they recommended an update to the medical bill FAQ page on the Member Center to provide members a quick way to better understand their bills without calling in.
This is just one example of the many recommendations the CX team is making to help improve the experience of our members.
Looking for more helpful tips? Check out our video on 5 of the top questions members and others ask about Medi-Share!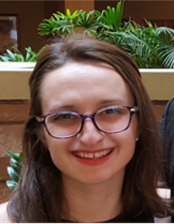 Davianne Florea has worked with Christian Care Ministry for 4.5 years, serving in the contact center, Quality Assurance, Process Improvement, and Customer Experience teams. She has a Bachelor of Arts in Communication from the University of Wyoming. She is passionate about bringing diverse people together through effective communication.