There is so much sickness in the world today. Many say it is connected to the foods we eat, our environment, or even brought on by that which is meant to "heal" us in the first place – medicine.
While some or even all of these things may be true, our Heavenly Father invites us to first examine our hearts and come to Him for spiritual healing.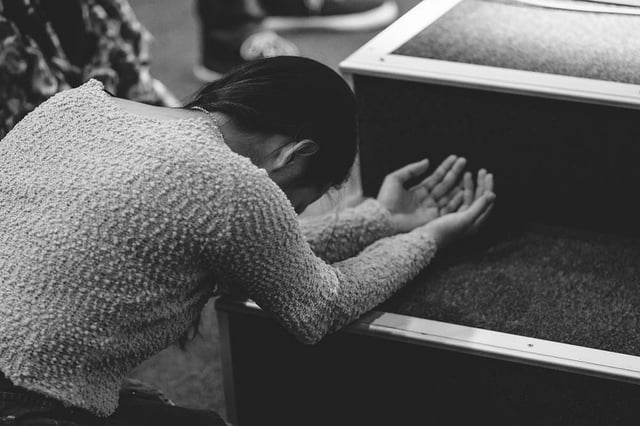 When we are not at peace (do not have the peace that passes all understanding – Phil. 4:7) and living in God's forgiveness, we cannot truly be at rest and we become anxious. And we know what God has to say about anxiousness…
"do not be anxious about anything…" Philippians 4:6a
"Therefore I tell you, do not be anxious about your life… And which of you by being anxious can add a single hour to his span of life?" Matthew 6:25a, 27
Resting in the peace that only Jesus can provide promotes good physical health – mind, body, and spirit. Studies have even shown how peace is linked to longer life expectancy.
Dr. John Hull taught at a Christian Care Ministry chapel service last year at which he spoke about the peace of God in our lives, referencing Colossians 3:15:
"And let the peace of God rule in your hearts, to which also you were called in one body; and be thankful."
Basically, we are to let the peace of God be #1 in our lives. We ought to let it act as an umpire and as a judge in our hearts.
When we have inner turmoil (about an illness or anything else), rather than be anxious, we should allow God's peace to be the arbitrator/umpire/judge and rest in the assurance of His will and sovereignty.
God's desire is for us to be healed spiritually, first and foremost. If we know we are forgiven and have the peace of God, there is nothing that can block us from seeking physical healing from the Lord. There are many instances in the Bible that speak to this. So let's look to Scripture and see if we can find this link between spiritual and physical healing.
"Is anyone among you sick? Let him call for the elders of the church, and let them pray over him, anointing him with oil in the name of the Lord. And the prayer of faith will save the one who is sick, and the Lord will raise him up. And if he has committed sins, he will be forgiven. Therefore, confess your sins to one another and pray for one another, that you may be healed. The prayer of a righteous person has great power as it is working." James 5:14-16
James doesn't tell sick people to call a doctor. He doesn't counsel them to pop pills. There's an oil for that? Yes, olive oil! THE essential oil. He tells them to seek out an elder of the church to pray over them with anointing of oil. Not that it's wrong to go to a doctor when you are sick, but let us also seek out anointed prayer.
It's interesting how James combines tradition (the ancient use of olive oil as a curing ointment – see Luke 10:34) with prayer as the way of true, whole healing.
In this passage, we also see the phrase "he will be forgiven," which indicates that perhaps the illness was connected with sin (not that this is always the case), and the prayers of the elders could help usher in spiritual healing. "Pray for one another" echoes the prayers of the elders.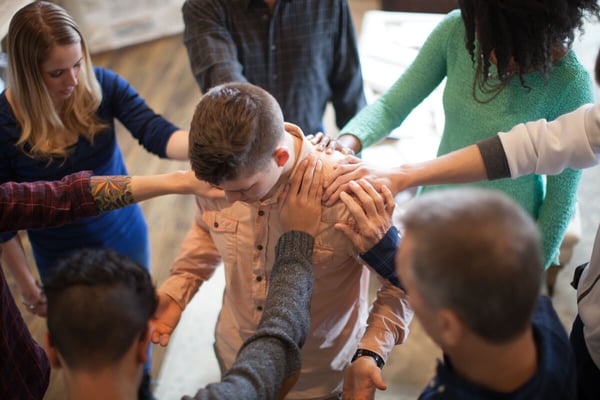 There is no magic to prayer and it does not guarantee physical healing, but when offered fervently by a "righteous person," our sovereign God will respond for our good and His glory.
Now let's look at another passage and what it has to say about healing:
"Afterward Jesus found him in the temple and said to him, "See, you are well! Sin no more, that nothing worse may happen to you." John 5:14
This particular man had been sick for 38 years and was sitting at the pool called Bathesda. If you read the whole story, Jesus chose to heal him physically, right then and there; but, He later healed the man spiritually by forgiving him.
In Mark 2 we see a group of men bring a paralytic man to Jesus, removing the roof, even, just so they could get him to the Healer. It was their faith that caused Jesus to spiritually heal (forgive) the man. It was only AFTER Jesus was questioned by the scribes hanging around that He physically healed the man, simply by speaking the words.
Finally, in Jeremiah 33:1-9, God hid His face from the city of Judah because of their wickedness, but He speaks a promise to Jeremiah that He will bring healing and health (literally, "new flesh") to the land and forgive their sins (prophesy of the New Covenant, the coming Messiah who will take on the sins of the world).
So, with such a great Scriptural link between spiritual and physical healing, let us always seek first the Lord and His forgiveness. Let His peace rule in our hearts as we seek His physical healing, resting in His sovereign will.
Perhaps you are facing a medical decision – whether or not to undergo surgery, following a certain course of treatment with medication or physical therapy – and you are unsure of the right thing to do. Some of our hardest decisions are between what is good and what is best. Let God's peace make the call.
"Having the peace of God in your life will help you discover/know the will of God for your life."
– Dr. Hull