By Bill Adams, Christian Care Ministry Chaplain
It was a dark and stormy night…
Okay, it may not have been stormy, but it was definitely dark as I stumbled down the hallway in sleep-weary response to my crying toddler. Pressing through semi-consciousness, my only clear thought was that if I could snag the lamenting boy in time, his twin brother might just keep sleeping.
Scooping up Noah in my arms, I held him close. Jonathan slept.
I began to pace about the house, soothing my little boy's fears and coaxing him back to sleep. The picture of perfect fatherhood—don't you think?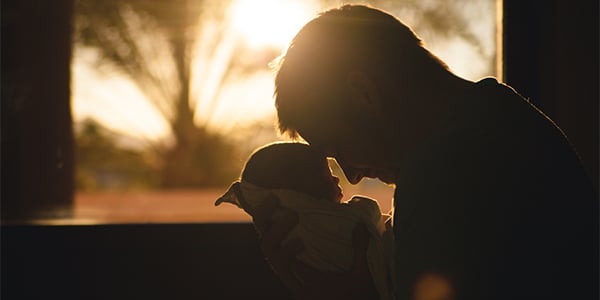 Not quite…
It was the mid 80's. This young army officer had uprooted his family to Germany for a three-year assignment. Commanding a field artillery battery of 125 soldiers meant one thing: PRESSURE…and boy was I under it. Since the commander is responsible for everything his unit does or fails to do, the work demands were relentless. Even if not deployed somewhere in country, my duty days ran from long before daylight to long after.
As part of the NATO defense of Western Europe, our military was driven by readiness to respond to the massive Soviet threat. My unit was nuclear-capable, multiplying the pressure of preparedness to unleash lethal firepower, should that terrible moment ever come.
Thank God, it never did, but that didn't make home life any easier for a 20-something year old Christian trying to be the family man his dear wife and children deserved.
Which brings us back to the dark night…
No, I was not the picture of fatherhood…well, maybe if there was a video of me holding my son, walking the carpet with a soundtrack behind us posted on social media which didn't exist back then. But certainly, it was not a pretty picture if you could have looked into my heart.
In that dark and stormy place, I was self-absorbed, angry, frustrated. What I wanted more than anything was to be back in bed getting whatever sleep I could before cranking up another army day.
Please don't miss what was not happening in the moment…
This zealous, young, Jesus-loving dad was not seeking God, not praying, not being patient and kind toward his son in his arms. He was inwardly whining, thinking only of himself and how much he needed sleep instead of this added responsibility in the dark of night.
Please don't miss what was happening in the moment…
This sinner saved by grace heard God. That's right, I wasn't even listening, and He spoke to me. He could have ripped into me like an irate drill sergeant, because I deserved it, but instead He spoke quietly, firmly…
"The time you hold your son close… you impart your life to him."
In a moment, I was yanked from my selfish stupor and into His presence. I was just starting to process when He spoke again…
"I have all eternity… to impart my life to you."
In a moment, I was schooled on fatherhood. It started with conviction of sin, leading to grace to repent. I turned from imparting my selfish soul to worshiping the Living God who, through a yielded dad, can impart His life to a child. Everything changed—darkness dispelled.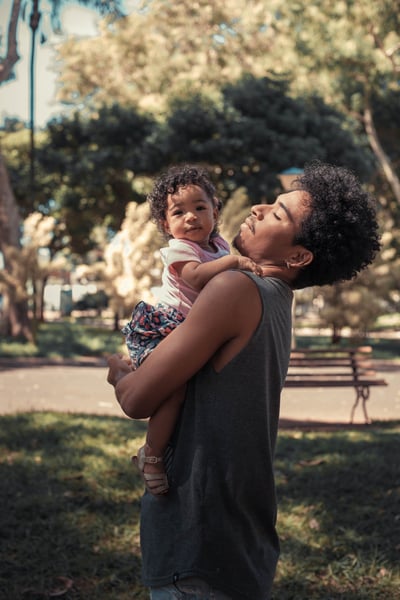 Gently laying a sleeping Noah back on his bed, I stumbled down the hall and collapsed into mine.
The End.
Well, not really. Did I live that lesson the rest of my fatherhood days? Just ask my grown kids, seven in all. Shamefully, no. This maturing Christian dad still let anger and ungodly frustration hold sway more times than I want to remember. But again, by grace, God worked a transformation to the point that I finally expressed—and even began to live—a true repentance before my family, who fortunately loved me no matter what.
Just like God, who holds us close.