There you saw how the Lord your God carried you, as a father carries his son, all the way you went until you reached this place. – Deuteronomy 1:31
Even from early Old Testament law, God's Word illustrates how our relationship with our Heavenly Father should be reflected in a father's relationship to his children. As I approach my 10th Father's Day as a dad myself, I'm reminded of both the abundant blessings of being a father and the great responsibility that I'm entrusted with to shepherd, protect, and provide for my children spiritually, physically, and emotionally.
I've gained a deeper understanding of the Lord's relationship to his people as our Heavenly Father only after being a father myself. Being a dad has taught me rich lessons in terms of what it means to love my children unconditionally, sacrifice to provide for them, and lovingly discipline them for their own good – all things that our Heavenly Father does for us.
Throughout the Scriptures, the Lord teaches us what it means to be a good Father. His word instructs us to have compassion on our children (Psalm 103:13), to guide them on the right path from birth (Proverbs 22:6), to avoid provoking our children to anger (Ephesians 6:4), and to lovingly discipline them (Hebrews 12:7).
All humankind is God's creation, but not all humankind are God's children. Even for those whose faith is in Christ, the Bible speaks of Christians as being adopted:
The Spirit you received does not make you slaves, so that you live in fear again; rather, the Spirit you received brought about your adoption to sonship. And by him we cry, "Abba, Father." – Romans 8:15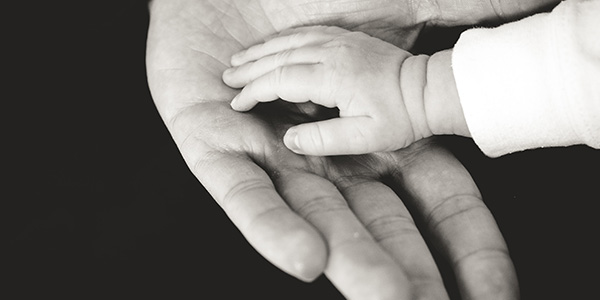 But God didn't only teach us what good fathering is or demonstrate it through flawed believers who he graciously adopted; he exemplified it through his relationship with his own Son, Jesus Christ. What are fathers to learn from God's relationship with His Son?
The Father provided for His Son. The Father providentially provided for Jesus, equipping him with all that he needed, and orchestrated his circumstances so that Jesus could fulfill all the Scriptures. "But this has all taken place that the writings of the prophets might be fulfilled." – Matthew 26:56
The Father taught His Son. It's easy to emphasize Jesus' deity over His humanity. But the Bible teaches that Jesus had to learn and study the Scriptures just as we do. The Father ensured that Jesus had the opportunities to learn and obtain wisdom through the Scriptures. Even at age 12, "Everyone who heard him was amazed at his understanding and his answers." – Luke 2:47
The Father frequently spent time with His Son. The Scriptures are ripe with occasions of intimate communication between the Father and the Son. Jesus took pleasure in praying to the Father, especially when alone in the early morning (Mark 1:35). And it was the Father's pleasure to hear the Son and answer his prayers (John 12:28).
The Father allowed hardship for His Son. From a human perspective, killing the Son of God sounds like one of the most horrible things imaginable. Who put Jesus to death on the cross? Was it really the Romans? No, it was God himself:
Yet it was the Lord's will to crush him and cause him to suffer, and though the Lord makes his life an offering for sin, he will see his offspring and prolong his days, and the will of the Lord will prosper in his hand. After he has suffered, he will see the light of life and be satisfied; by his knowledge my righteous servant will justify many, and he will bear their iniquities. – Isaiah 53:10-11
The Father willingly subjected his Son to hardship because many would be justified through it. Jesus' suffering was for the greater good and glory of both the Father and the Son, and it is the sole reason for our hope as believers. Earthly fathers must consider how to raise their children in love while also challenging them and letting them experience trials, for suffering produces perseverance (Romans 5:3).
An earthly father's strivings for his children will never be perfect, yet they still offer a reflection of the perfect love, self-sacrifice, and discipline that our Heavenly Father provides to those who trust in him. In a world broken by sin, this truth is encouraging for those who have a strained relationship or no relationship with their father.
May our Heavenly Father's example always be our guide for what it means to be a good father – any other "good dads" are only a reflection of the love He has demonstrated.
Featured in Charisma Magazine!