At Medi-Share, everything we do is for our members. We believe in helping you save on monthly health care costs while staying connected to a vibrant and strong Christian community. For a lot of people, that's something worth sharing!
Meet Colin K., your fellow member, a Floridian, and an entrepreneur who loves being part of Medi-Share.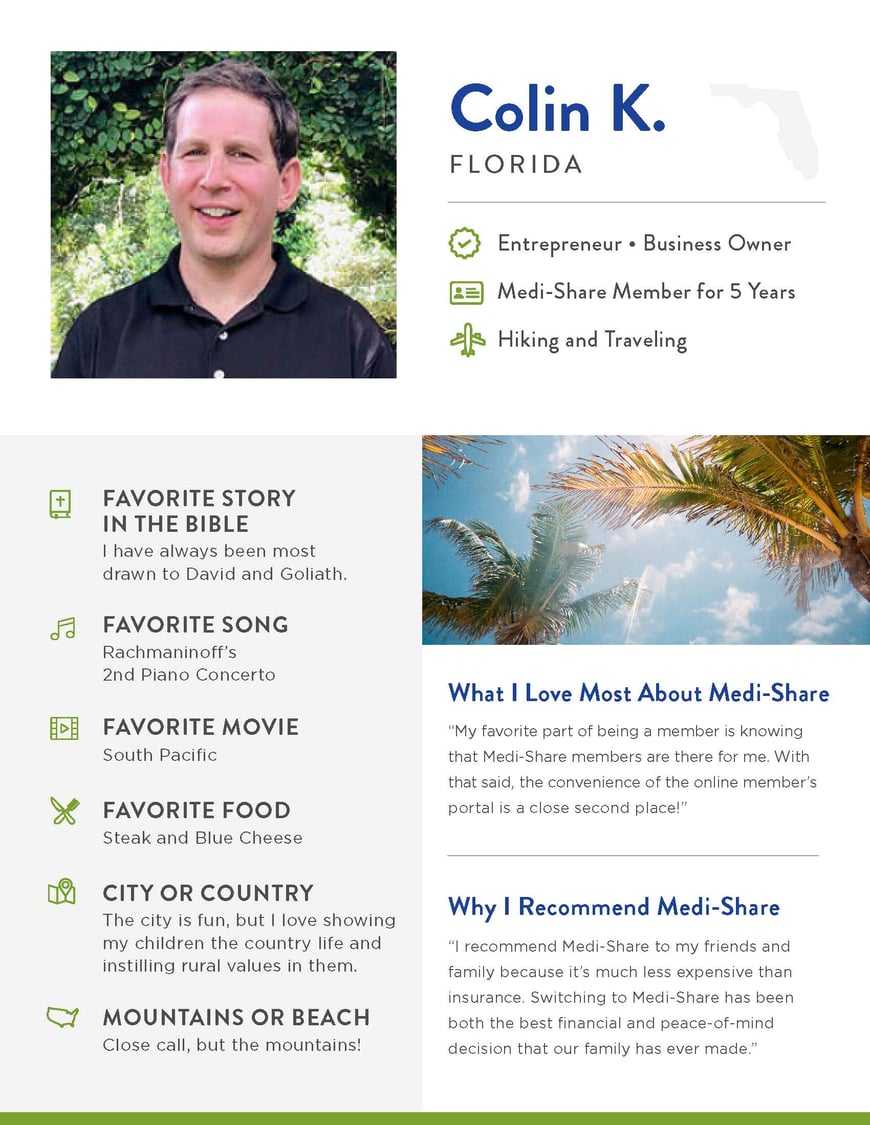 We appreciate our members and we are so grateful to serve each and every one of you… and we do it for the love.
We love when our Members refer others to Medi-Share! Login to your Member Center and click on "Refer A Friend" to start sharing your unique link with friends and family today.