The latest news is filled with nationwide COVID-19 related closures and restrictions. Stores, restaurants, cruises, flights, schools, among others, are all temporarily closing their doors to help slow the spread of this virus. In fact, many churches across our nation will also sit empty this weekend and, perhaps, for several weekends to come. These are truly unprecedented times in modern history.

It is very likely, if we are truly honest with ourselves, we are all experiencing some level of fear. Whether concern for your health, the economy, health of a loved one, or even anxiety about the changes and restrictions brought on through the daily official announcements – let's be real – fear is real.
So, where do believers turn during this pandemic to find faith? What better place to turn than the Word of God?
It is in His Word, where we learn that…
1. We can call on the Lord and He will hear us, sustain us, and help us conquer fear.
In the Psalms we are told, "But you, Lord, are a shield around me, my glory, the One who lifts my head high. I call out to the Lord, and he answers me from his holy mountain. I lie down and sleep; I wake again, because the Lord sustains me. I will not fear though tens of thousands assail me on every side." (Psalms 3:3-6)
We also read in Jeremiah 33:3, "Call to me and I will answer you and tell you great and unsearchable things you do not know."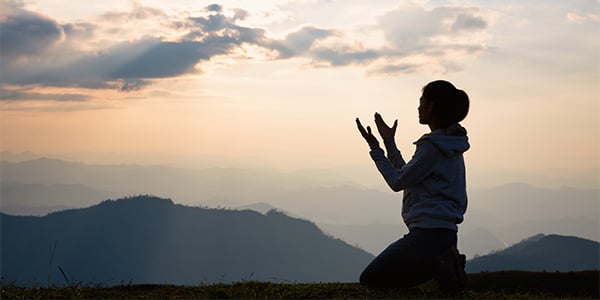 2. We can lean on His understanding, not ours.
Sometimes, it is very difficult to find the right words or even make sense out of our situations during seasons of trouble. In times such as these we rely on God. We rely on His ways, His paths, and we fully trust in Him with all of our heart. We do not deny the reality of this present virus, but we do have a biblical response.
In Proverbs we are told, "Trust in the Lord with all your heart and lean not on your own understanding; in all your ways submit to him, and he will make your paths straight. Do not be wise in your own eyes; fear the Lord and shun evil. This will bring health to your body and nourishment to your bones." (Proverbs 3:5-8)
Yes, trust in the Lord. Trust that God is our protector, trust that God is our healer, and trust that God is our deliverer. We must believe and know that the hand of the Lord is able to save us. Yes, we will use wisdom, follow guidance from health officials, and observe best safety practices, but we do not do so out of fear.
3. We can speak life, blessings, and encouragement in our own lives and to those around us.
We read in Ephesians 4:29, "Do not use harmful words, but only helpful words, the kind that build up and provide what is needed, so that what you say will do good to those who hear you."
It's easy to get consumed with talk about the latest updates and news about the coronavirus. Much of that talk is good, and dissemination of information is healthy. But, in the midst of this pandemic, we lean on the fact that we have power through our words and through the Word of God to bring light in a challenging situation.
So, members of our Medi-Share community and beyond, I leave you with this blessing found in scripture:
"The Lord bless you and keep you; the Lord make his face shine on you and be gracious to you; the Lord turn his face toward you and give you peace." (Numbers 6:24-26)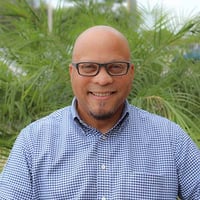 Pastor Jerry Lawrence, CCM Spiritual Director