by Cheryl Dixon
I am certainly not an expert in ministering to yourself but I've been learning a few things I wanted to share with you.
First, let's read I Samuel 30:1-6.
"Now when David and his men came to Ziklag on the third day, the Amalekites had made a raid against the Negeb and against Ziklag. They had overcome Ziklag and burned it with fire and taken captive the women and all who were in it, both small and great. They killed no one, but carried them off and went their way. And when David and his men came to the city, they found it burned with fire, and their wives and sons and daughters taken captive. Then David and the people who were with him raised their voices and wept until they had no more strength to weep. David's two wives also had been taken captive, Ahinoam of Jezreel and Abigail the widow of Nabal of Carmel. And David was greatly distressed, for the people spoke of stoning him, because all the people were bitter in soul, each for his sons and daughters. But David strengthened himself in the Lord his God."
I'm not going to go into a full history lesson or back story but it's pretty obvious, just from this part of the passage, that King David is having a terrible, horrible, no good, very bad day. It says the people all around them were bitter in their souls and they spoke of stoning him. BUT, David strengthened himself in the LORD his God.
I've been studying some ideas on what 'strengthen himself' could mean – as it could mean something different for me than for you. And it might even look different in each situation where I need to strengthen myself. But here are four ways we can strengthen ourselves.
Ephesians 6: 10-20
I don't think it is possible to minister to yourself unless you have spent some consistent time with the Lord – putting on the whole armor of God "to stand against the schemes of the devil."


You know the devil wants to feed those feelings of defeat and discouragement. But, if you have been girding yourself on a regular basis with the Word of God, you will find that last ounce of oomph to fight back with the Word – actually shouting the Scripture out loud at Satan –proclaiming God's promises.


If you stand in a weakened state spiritually, you will not be prepared to wrestle off evil when circumstances are tough. Remind yourself of the words of Psalm 30:5: "Weeping may tarry for the night but joy comes with the morning!"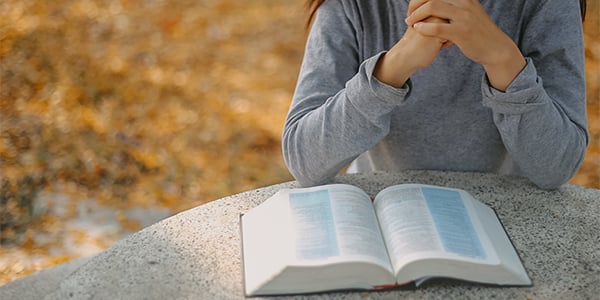 I Timothy 6: 18-19 & Luke 6: 38
When you help others when all is well with you (depending on your personality), this becomes a spiritual discipline – a good habit. But if you are down – not feeling connected to your Heavenly Father – and take your eyes off yourself to help someone, I think you know what's going to happen. You will probably be more blessed than the one you're helping!
Psalm 59:16, Psalm 63:6-9, Psalm 28:7
If you can get your praise and worship going – sing to the Lord. Again, when things are going well singing praises can come as a natural outpouring. But if we can get our soul to sing praise when it needs ministering to – this takes your praise and your spiritual alignment to a new level. The joy of the Lord is, and will be, our strength.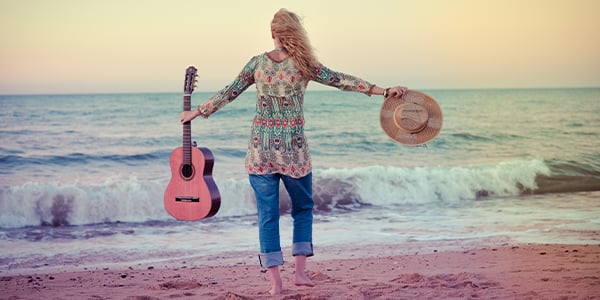 I Chronicles 16:12, Psalm 77:6 – Remember, remember, remember
Remember His promises – so many promises from God for salvation, joy, peace, healing, and direction. Your own study on this will minister to you more than me telling you His promises.
Remember the faithfulness and blessings He has already shown you. In the book of Joshua, it talks about building a stone altar. I have seen this with literal reminders of the answers to prayer written on stones. Less dramatic, but perhaps equally as effective, is a prayer journal. These reminders should minister to you when you need it most.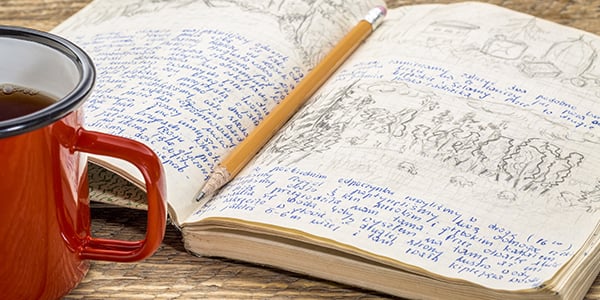 Sometimes God does bring a friend or counselor alongside us to minister to us when we are in need or walking through the valley of the shadow of death, but as we mature in the Lord it is important to be ready to minister and strengthen yourself. He is faithful and He will hear your cries.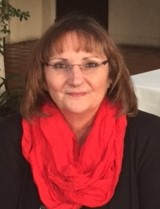 Cheryl is a Communications graduate of John Brown University, wife to Jack, mom to Carmen and Christie, and Nana to Emma. She joined CCM in January 2019 and serves as a Marketing Writer.