You may know George Foreman as a boxing champion—after all, he was both an Olympic gold medalist and the heavyweight champion during his career. You might also know that he won his second title at age 45, becoming the oldest heavyweight champion in history.
Even if you don't follow sports closely, you likely know who George Foreman is because of his indoor grill and all of the television commercials he's done for that and countless other products over the years.
What you may not know is he's also PASTOR George Foreman! After a life-changing encounter with Jesus in a locker room after a fight, George gave up his boxing career to follow God's calling for him to become a preacher. It would be 10 years and a second calling from God before he returned to the boxing ring.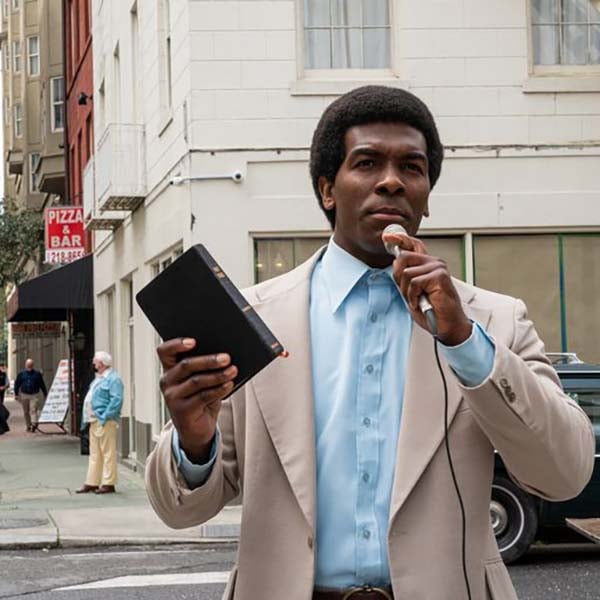 "I stopped fighting for 10 years. I didn't even make a fist," George says. "I didn't understand it. I didn't even go into the gym. I became an evangelist of which I am now at the Church of the Lord Jesus Christ. And I just spent my whole time preaching on street corners, television shows, my own ministry in Houston, Texas. That's all I did."
That's why his faith plays a central role in the new movie BIG GEORGE FOREMAN, which is based on his incredible story of redemption and second chances. Opening in theaters everywhere beginning April 28, the movie is sure to have you cheering on this champion of the faith, according to Barry Sneed, the Executive Director of Medi-Share.
"BIG GEORGE FOREMAN is an incredibly inspiring movie that reminds us that God is willing to do whatever it takes to grab the attention of someone far from Him," Barry says. "This movie is a great outreach tool for churches. We get to see George before he meets Christ, we see George when he meets Christ, and we see a completely new George after he meets Christ. This movie is as powerful as one of George Foreman's punches!"
Don't miss your chance to see BIG GEORGE FOREMAN when it opens in theaters around the country on April 28. You can find out more and access great ministry tools when you visit ForemanResources.movie.