"You will be enriched in every way so that you can be generous on every occasion, and through us your generosity will result in thanksgiving to God." – 2 Corinthians 9:11
Meet Nancy Lafave! She is a Maternity Specialist in our Melbourne, Florida office and grew up in a small town in Canada. Her faith and this job at CCM have opened many doors and been an intricate part of her life and the the calling the Lord has placed over her. Nancy's story paints a beautiful picture of how the Lord is involved in every detail of our lives and how we can share His love and give back to others in many different ways. We loved talking with Nancy and learning more about her. As we enter this season of thanksgiving, we hope you are encouraged by her story as well!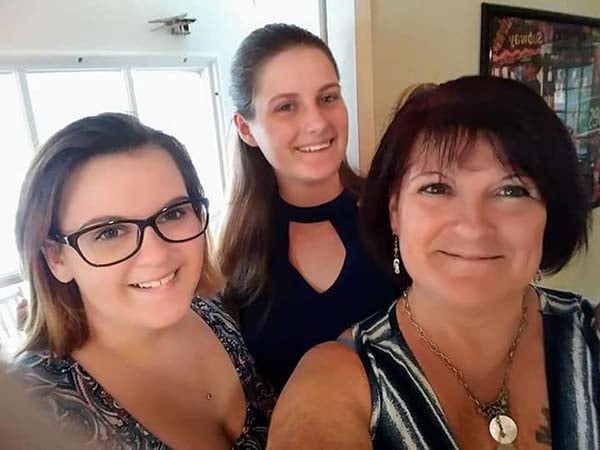 Q: How long have you worked at the Ministry and in what capacities?
I joined the Ministry in April 2017 as a Maternity Admin with the Care Management Team and then became a Maternity Specialist not too long afterwards. I enjoy sharing in the journeys of our members into parenthood, some for the first time and some new parents again. I walk with parents as needed, from choosing providers to resolving bill issues. We have a book of baby pictures that our members send in of their little ones we call our book "Bundles of Joy & Miracles of Grace." Each day we pray over our babies and their families.
Q: What led you to CCM?
God was tugging me in a different direction from where I was. I enjoyed my job but just felt like there was something more I needed to be doing. I believe this job was a calling, as I was looking online for what else was out there, and God led me to apply for CCM. The leadership team who interviewed me made the decision easy. I could see God at work in these ladies and knew I wanted to be part of this team. I enjoy the atmosphere this Ministry provides―an atmosphere of faith, hope, and love.
Q: Where did you grow up?
I grew up in a town where everyone knew you or was related to someone you knew: Cornwall, Ontario, Canada.
Q: Tell us a little bit about your family.
I was born and raised in a large family and went on to have my own large family. I have six children, four biological children and two children I raised since the ages of 4 and 5 years old. My children are now grown and starting their own families. My youngest is a senior in high school and attends college as well.
Q: How did you come to know the Lord/what is your testimony?
I grew up Catholic and attended Catholic schools up through high school, so I have always had a relationship with God. Like many, I at times would rely on others or myself and not fully on God. It was my faith in God that got me through the toughest times during and after my divorce. It was a time I clearly heard the Lord directing me and a time to leave and to trust in Him. Looking back, I know He was true to His word. I would not be where I am today without God.
Q: Tell us a little about how you became involved with Habitat for Humanity?
I started volunteering with Habitat for Humanity about nine years ago. I liked the fact they offered a hand up and not a hand out to people. I didn't have many building skills but they were willing to teach me. I went out on a work day with some co-workers and was hooked. I kept going back as a stress reliever; when I was hammering or painting I was praying for that family. It kept my mind off my own problems. God was hard at work in me and the dream of my own home was not even a thought, but I still went to help. I knew that I didn't have much to offer as I was a struggling single mother but I could show up on Saturday mornings. After a couple years of volunteering I ended up working on a home that belonged to a co-worker. She challenged me to apply and I did. I did so fully on faith as I did not think I would qualify for the mortgage. God is good and always provides. Habitat for Humanity provided stability and hope to my family. I have now been in my Habitat home for five years and serve on their Board of Directors. I am currently fund raising for the "Over the Edge" event on 2/29/20 where I will rappel over the top (8 stories) of a hotel in Melbourne, Fla. The monies raised will help build another home for a family in need.
Q: What's the best part about volunteering?
I think the best part of volunteering is I get to share how God was always there for me and how He loves us all. I have met so many wonderful people from all walks of life, from those who have nothing to those who seem to have it all. I have learned looks can be deceiving and we all have the same need: God. People have good hearts and most have guarded them because of past pains, but if we reach out in kindness they will share their stories too. By sharing our stories, God uses that to help others.
Q: What would you tell someone who is considering volunteering in their community?
DO IT, DO IT, DO IT! Find a need―and there are plenty around―and try a few if you need to. Pray. God will lead you if you listen. I have been so blessed by volunteering. I have helped with wall-raisings and home dedications when they are completed. I have seen lives changed by volunteers who give freely of their time. I have witnessed children so excited for a place that is safe and theirs to call home. The reward of seeing smiles on the faces of those we help is more than enough. It is said, "you are blessed to be a blessing," and by volunteering you will certainly be blessed.