In a previous blog post, we introduced you to Roberta Forney, one of this year's Chairman's Award winners. Another honoree for this year is Kevin Daniels from our Colorado Springs site.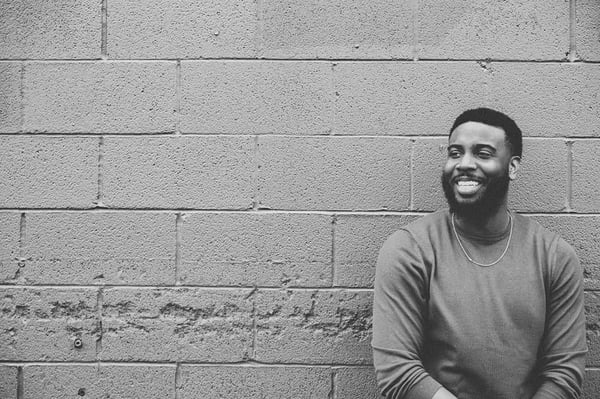 Christian Care Ministry's Board of Directors recognizes multiple outstanding employees for exemplifying and representing the mission of CCM: to connect and equip Christians to share their lives, faith, talents, and resources with others. Among many other things, Kevin Daniels represented Christian Care Ministry well through leading a city-wide, multi-church, multi-generational worship event in Colorado Springs with a local organization called COS I Love You.
Recently, we were able to speak to Kevin about his journey to Christian Care Ministry and his passion for worship.
Q: How long have you worked at the Ministry and in what capacities?
A: I have been with the ministry for a year and a half as a Security Guard.
Q: What led you to CCM?
A: Honestly, God led me. Prior to coming to CCM, I had just left the police department as an officer and hadn't found where I wanted to be. When I saw the security position open at CCM, I took a leap of faith and applied. That's how I wound up here!
Q: What did it mean to you to be nominated and win the Chairman's Award?
A: I was so thankful. It's not often that you get recognized in such a way, and for me to be recognized for character qualities and things outside of my job title was humbling.
Q: Where did you grow up?
A: I was a military brat, so I was born and raised in Germany. We lived there until September of 2009 when my family moved back to the States, settling here in Colorado Springs.
Q: Tell us about your family.
A: My family is pretty great. I am a middle child. I have two sisters, and a mother and father who are still happily married. I'm probably the balance of all of my siblings. I have just the right amount of my dad and just the right amount of my mom. My dad is outspoken, honest, and direct. My mom is creative, feisty, and sweet. Family is important to us. No matter how far physically we are from each other, we never feel far. At least once a week, we do a group FaceTime. We celebrate and cry together, whatever the occasion calls for. Wherever they are is where home is.
Q: How did you come to know the Lord/what is your testimony?
A: I grew up in the church and I knew the Lord at an early age. But I got to really experience the Lord for myself in college. During my freshman year of college, my dad was deployed to Afghanistan and I wasn't making all the best decisions that year. I lost an athletic scholarship which shook up my plans. In the midst of all the trouble, I remembered something my mom repeated often: that God is always there. At that time, I was in a place where God was all I had. I had to learn how to depend on Christ while I was away from my family who had always been my support system. Without sports, I discovered the underlying passion I had for music. God brought me low to redirect me and raise me up again in His will.
Q: What kind of church activities are you involved in?
A: I'm a worship leader at my home church and often assist in other churches' worship services when I can. I also help lead an adult men's Sunday School, and I help lead the youth group. Basically, any way I can serve I'll jump in.
Q: What are your hobbies or passions?
A: Music is my hobby and passion. I've also been able to discover other joys through music. I get to my church early to help set up the sound equipment, and I am able to chat with some older gentlemen who always get there early. I love talking to older people and getting wisdom from some of those older men at my church. I also love reading and making people laugh.