"Are you ready Astronaut Sophie? Put on your helmet and let's go!"
Our toddler's newest bedtime routine is launching into "outer space" on my back after brushing her teeth. Outer space looks a lot like our living room. I'm not saying we could work for NASA, but we do have a 100% successful launch rate. Call me, Elon.
Routines with Sophie are the best. Bath time, singing my special song to her, praying before bedtime, sloppy kisses when I leave the house for work, date nights with her when my wife is at bible study, and when she gives me "squeezy" hugs.
I even love the tough routines we seem to be doing a lot of lately: working on saying please, learning to share, and obeying. Dare I say, even diaper changes can be a sacred time of talking and engaging my daughter's heart.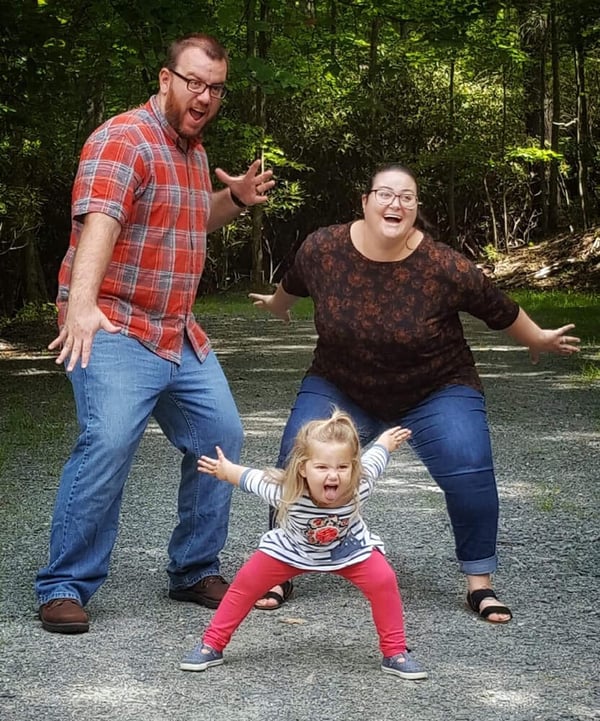 But after my wife and daughter are asleep, when I'm done being a husband and father for the day, I look forward to my favorite routine. And no, it does not involve ice cream or sneaking Sophie's animal crackers. Not every night, at least.
What I look forward to the most is spending time with my Heavenly Father, the One who gave me these "good and perfect gifts" (James 1:17).
As I think back on the day and all that God has done, I share in King David's amazement and ask God, "who am I and what is my family that You have brought me this far?" (1 Chronicles 17:16)
When we found out that my wife was pregnant, I began devouring books, listening to podcasts, asked every friend a million questions on fatherhood, and was generally very annoying in my pursuit of paternal perfection.
But, most days, I am painfully aware of my shortcomings as a father. Sophie has seen me get upset, I have not always disciplined the way all the Christian authors recommend, and being home for dinner as a family has been extremely challenging.
Let's be honest, being a dad who deeply cares about how he raises children can be difficult and overwhelming. There, I said it.
But can I tell you what helps? When I look to God, and open up to Him about my desires and failures, He becomes strong in my weakness (2 Corinthians 12:8-10).
As God reminds me of His love and mercy towards me as a sinner, I begin to cling to His grace and trust that He will help me become the father He wants me to be. If God made arrangements for dealing with a problem such as sin, certainly He will help lead my family.
As fathers, we can never lose King David's amazement over God's character and all he has done for us through the life, death, and resurrection of Jesus Christ. Raising children in light of that good news becomes a joy and it's exciting!
One day, my daughter will make her own decision whether to love and obey the Lord Jesus Christ. For now, we've made it a point to teach her that we "lift up His name together" (Psalm 34:3) as a family.
Loving and obeying Jesus ourselves is the most important lifestyle we can teach our children.
And if anything I've done as a father helps to brings her into an abiding relationship with Jesus, I'll say with John that I had no greater joy than to hear she is walking in the truth (3 John 1:4).
Prayer:
Father, thank you for being so loving and gracious towards us. Empower us as fathers to live, love, and look like Jesus to our children, always pointing them to their Heavenly Father. And may we always remember that, before anything, we are your children. Help us to love and trust you like children. Amen.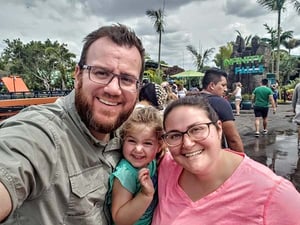 Dominique Robin, Market Development Senior Manager at Medi-Share is husband to an amazing wife, Sarah, and father to an astronaut-in-training named Sophie. He and his family live in Brevard County, Florida.