While nearly 800,000 adults in the U.S. suffer from stroke every year, 80 percent of these strokes are preventable. According to the American Heart Association, we can prevent strokes through simple lifestyle choices. So let's discuss the risks of stroke and learn how to minimize them.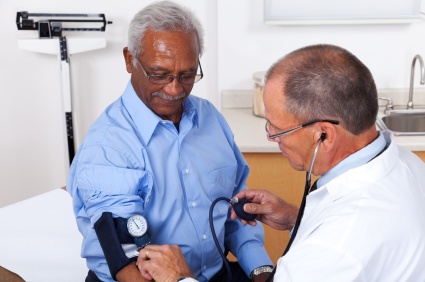 There are many factors that determine your risk of stroke. The first step is to identify all risk factors, then concentrate on the ones you can control.
Non-Modifiable Risk Factors - Age, Gender, Ethnicity
Medical Risk Factors - High Blood Pressure, Diabetes, High Cholesterol, Atrial Fibrillation (Afib), Cardiovascular Diseases
Lifestyle Risk Factors - Diet, Inactivity, Smoking, Drinking alcohol, Obesity
Age, gender, and ethnicity are risk factors we cannot control, but it is easy to see how the majority of strokes are preventable when we realize that the medical and lifestyle risk factors are within our control. A few lifestyle changes can decrease your risk of stroke and many other health problems quite dramatically:


Eat a Healthy Diet- Pack your plate with a variety of fruits and vegetables, which are low in fat and full of vitamins, minerals, antioxidants, phytochemicals, and fiber that protect your blood vessels. Saturated fats, cholesterol, and trans fats from animal products such as red meat, dairy products, and processed foods may raise cholesterol, so consume these sparingly if at all. Since high blood pressure increases your chances of stroke, limit salt and sodium intake as it can increase blood pressure. The easiest way to achieve these dietary goals is to eat unprocessed whole foods. Processed foods tend to have excess amounts of sugar, fat, and salt added and do not provide nutrients to protect your health.

Be Active- When paired with a healthy diet, physical activity will help you maintain a healthy weight, improve blood pressure, cholesterol, and blood glucose. Adults should get 2 ½ hours of moderate intensity exercise a week. This could be 30 minutes of brisk walking, five times a week. Remember to check with your doctor before beginning an exercise program.


Don't smoke- For current smokers this may be easier said than done, but the truth is smoking greatly increases your chances of stroke. Nicotine and carbon monoxide present in cigarette smoke damage blood vessels. Quitting will decrease this risk and allow your body to begin healing. For help quitting smoking, click here.


Limit Alcohol- Excess alcohol can increase blood pressure and increase stroke risk. If alcohol is consumed, it should be done in moderation. The Centers for Disease Control and Prevention (CDC) states that men should have no more than two drinks per day, and non-pregnant women only one.


Get Checked

- Have your doctor check your cholesterol, blood pressure, and blood glucose levels regularly. Routinely checking these risk factors will help you identify a concern early, giving you time to control it through these lifestyle changes.
Now that you know the risk factors of stroke, try these tips to help you on your bodily stewardship journey and decrease your chance of stroke by as much as 80 percent. We are called to honor God's temple by taking care of our bodies. With Him, we have the power to significantly reduce our stroke risk.
"For if anyone is a hearer of the word and not a doer, he is like a man who looks intently at his natural face in a mirror. For he looks at himself and goes away and at once forgets what he was like. But the one who looks into the perfect law, the law of liberty, and perseveres, being no hearer who forgets but a doer who acts, he will be blessed in his doing." James 1:23-25
With this knowledge and blessing, act on your health to strengthen your body for all that God has planned for you.