In honor of National Career Development Month, we're exploring what a positive workplace culture is and how it might impact the development of your career.
A positive workplace doesn't just give you the basic tools you need to do your job. The employer invests in its employees' well-being and provides resources to continuously improve. A positive work environment is critical to job satisfaction, so here are some things to look for in a potential workplace or incorporate in your current workplace.
1. Internal communication is crucial.
2020 completely changed the dynamic of work culture with so many employees being either fully remote or hybrid workers, which often leaves the majority only communicating via email or instant messages. Despite having workers or teammates across various locations, it is possible to communicate in a meaningful way that unifies and creates a culture of trust.
Before, meetings were often dreaded, but with platforms like Zoom or Teams, meetings can have an element of humor and make teammates feel more connected with each other. When meetings include time for fun, encouragement, and support, employees will feel closer to their teammates and feel like valued members of the team. When interviewing, ask what meetings are like there and what steps are taken to make remote workers feel included.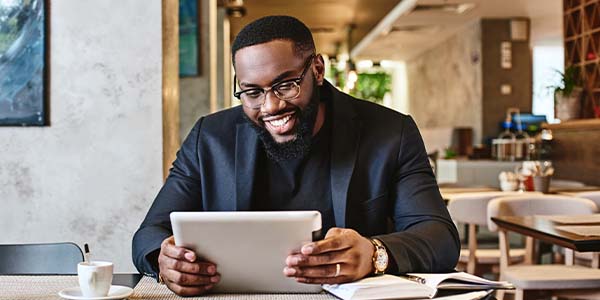 Part of feeling valued at work is having strong benefits. But employees may miss out on available benefits if there isn't clear communication about how those benefits work. For example, if paid time off is offered to volunteer, there should be solid instructions on how to use it. If professional development is offered, it needs to be communicated clearly how employees can take advantage of that resource. If you're uncertain about the benefits currently offered to you, reach out to HR for a detailed explanation.
2. Professional development is highly emphasized.
Whether you are hoping to move into a different job role or grow in your current role, professional development will help you accomplish that goal. But why should companies invest in their employees in this way? Professional development leads to higher job satisfaction and productivity. Udemy reported that a whopping 42 percent of employees rated learning and development as the most important benefit when deciding where to work. That's a significant amount of employees who would prefer professional development to other benefits.
Professional development will look different for each company and each employee, but here are a few resources to consider:
The Global Leadership Summit
Have you ever heard of The Global Leadership Summit? This unique conference occurs once a year to encourage and equip positional and aspiring leaders alike. Conference attendees can attend virtually or in-person to listen to world-renowned speakers on leadership and business.
LinkedIn Learning
LinkedIn Learning is a treasure trove of digital training videos. It allows employers to curate watch-lists based on the areas they want their employees to grow. However, users also have access to the thousands of videos on a multitude of professional topics so they can continue growing in the subjects that interest them.
The Association for Talent Development (ATD)
Does your company have a training team? ATD will train and strengthen the talents of career coaches, training specialists, instructional designers, and more so that companies can also implement "continuous learning."
3. Continuous learning through periodic trainings keeps information fresh.
Most employees receive thorough training at the beginning of their employment (a key indicator of a healthy, positive workplace), but the formal learning often stops there. It's true that the majority of learning comes from actually doing the job, but there is a need for continuous learning throughout employment.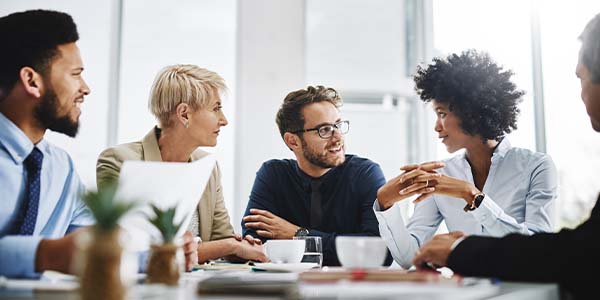 After performing a role for a number of months, or even years, it's easy to forget core information and lose track of new processes. To combat this, instructional designers can develop mini courses that will reinforce information previously learned and train on new information or processes. If this isn't something your company is currently able to offer, consider reaching out to a more tenured teammate to shadow and learn from them.
4. Job shadowing and career coaching can take employees to the next level.
A positive workplace will encourage employees to improve in their current roles or develop to fit a role that better suits them. Two very effective ways to achieve this are job shadowing and career coaching.
By shadowing another employee who performs a similar role, existing skills can be honed and new skills can be learned. Shadowing someone who has a role that interests you will also give insight into the inner workings of the role so you can decide if that is what you would like to pursue.
Similarly, working with a career coach can tremendously help you to grow in the role you have as well as work to identify how to best reach your career goals.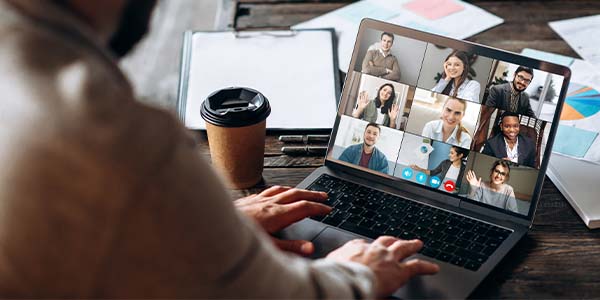 5. Recognition humanizes the workplace.
This last indicator of a positive workplace is one of the most important. Most employees need some type of recognition to know that their hard work is appreciated. The 5 Languages of Appreciation in the Workplace is a fabulous resource for anyone who would like to learn more on how to communicate appreciation to their co-workers because not everyone shows and receives appreciation in the same way. Some prefer verbal affirmation while others would rather have public recognition like an award. If you are not sure how you best receive appreciation, the book can help identify your top "language."
Conclusion
So, if your current workplace doesn't show these signs of a positive workplace, see what you can do to suggest or implement some of them. You could be the leader that sparks a huge change at your company. And if you are in search of a great place to work, keep an eye out for these indicators. A company that communicates well and values their employees enough to really invest in their development is a place you'll want to stay.