By guest financial blogger, Bob Lotich
I am continually amazed at how relevant the Bible is to "modern" challenges that we face.
Though the technologies and methods may change, thousands of years ago people were still dealing with many of the same issues that we deal with today.
And, specifically in terms of business, God's Word has some really detailed instruction for those of us who have the privilege of stewarding a business.


So whether you are a business owner, an employee of a business, or just buy stuff from businesses (that covers just about all of us – right?) there is some wisdom to be received from these scriptures.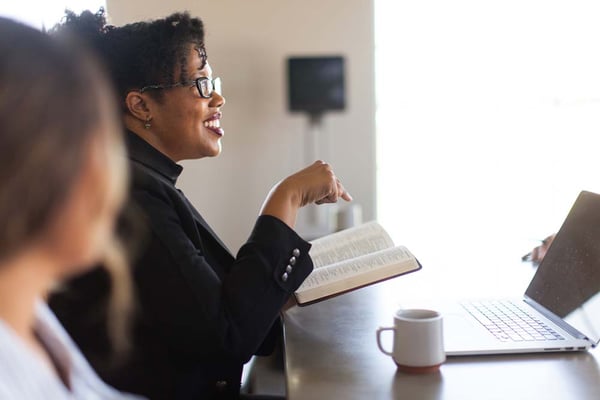 This article was adapted from a printable PDF I created "24 Bible Verses about business" that you are welcome to download for free.
1. Six days do your work, but on the seventh day do not work, so that your ox and your donkey may rest, and so that the slave born in your household and the foreigner living among you may be refreshed.
– Exodus 23:12 NIV


2. Do not have two differing weights in your bag—one heavy, one light. Do not have two differing measures in your house—one large, one small. You must have accurate and honest weights and measures, so that you may live long in the land the Lord your God is giving you.
– Deuteronomy 25:13-15 NIV


3. If I have denied justice to any of my servants, whether male or female, when they had a grievance against me, what will I do when God confronts me? What will I answer when called to account?
– Job 31:13-14 NIV


4. They were all trying to frighten us, thinking, "Their hands will get too weak for the work, and it will not be completed." But I prayed, "Now strengthen my hands."
–Nehemiah 6:9 NIV


5. Good will come to those who are generous and lend freely, who conduct their affairs with justice.
– Psalm 112:5 NIV


6. Poor is he who works with a negligent hand, but the hand of the diligent makes rich.
– Proverbs 10:4 NIV


7. The plans of the diligent lead to profit as surely as haste leads to poverty.
– Proverbs 21:5 NIV


8. For Scripture says, "Do not muzzle an ox while it is treading out the grain," and "The worker deserves his wages."
– 1 Timothy 5:18



9. Whoever can be trusted with very little can also be trusted with much, and whoever is dishonest with very little will also be dishonest with much.
– Luke 16:10 NIV



10. Whatever you do, work at it with all your heart, as working for the Lord, not for human masters . . . .
– Colossians 3:23 NIV
Remember, running our business according to God's Word is always the best path to take. Many times it is difficult as God's ways are likely to be the opposite of how the world does things, but it is always worth it.



Do you know any other Bible verses about business that you want to add?
Let us know in the comments below!!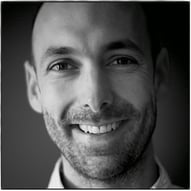 Bob Lotich is a Certified Educator in Personal Finance, author of Managing Money God's Way, the founder of the award-winning blog SeedTime.com, and a long-time Medi-Share member.