A new bench research facility survey finds that one-in-four adults have had trouble paying their bills since the coronavirus outbreak. In addition, domestic violence is on the rise due to coronavirus, and we are more divided as a nation than we have ever been.
In these troubling times, what if I told you there is a way to find peace during times of uncertainty and unrest?
More on that in a moment, but first I'd like to share a Bible story with you. The story is from 1 Samuel 30:1-6 (KJV)
"And it came to pass, when David and his men were come to Ziklag on the third day, that the Amalekites had invaded the south, and Ziklag, and smitten Ziklag, and burned it with fire; And had taken the women captives, that were therein: they slew not any, either great or small, but carried them away, and went on their way. So David and his men came to the city, and, behold, it was burned with fire; and their wives, and their sons, and their daughters, were taken captives. Then David and the people that were with him lifted up their voice and wept, until they had no more power to weep. And David's two wives were taken captives, Ahinoam the Jezreelitess, and Abigail the wife of Nabal the Carmelite. And David was greatly distressed; for the people spake of stoning him, because the soul of all the people was grieved, every man for his sons and for his daughters: but David encouraged himself in the LORD his God."
Imagine losing everything in a day. You come home from work only to find that your house has been burned to the ground and your family has been kidnapped. All your friends have turned against you, and you find yourself all alone.
That is what David experienced. This is similar to what many may be feeling during the coronavirus pandemic. One day everything is fine and the next day their job or business is gone. Some have experienced their spouse or other family member dying alone in a hospital or nursing home. People who were once their friends seem to have disappeared.
What do you do? How do you respond?
David's friends responded by wanting to kill him and crying until they had no more tears to cry. That is an understandable response, but how did David respond?
The Bible says that David encouraged himself in the Lord.
I remember when my dad died. It was the most difficult thing I had ever gone through in my life. I was close to my father. I battled with depression and suicidal thoughts. There were days I didn't want to get out of bed. Nothing seemed to help me or make me feel any better. I could not make the pain go away.
Eventually, I found one thing that helped me. I had the same revelation David had.
I learned to encourage myself in the Lord. I didn't feel like it. I was angry at God, and I was angry at life. Somehow, with God's grace, I found the ability to look to Him and encourage myself in Him. During my journey of grief I discovered a few helpful tips.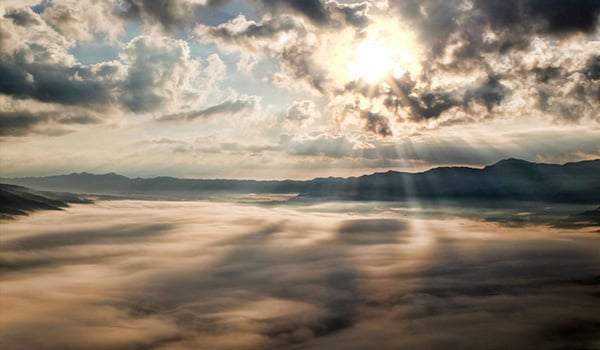 How to Encourage Yourself in the Lord
Surround yourself with people.
It may be hard to surround yourself with people during a pandemic, but we are blessed with technology. You may not be able to go to someone's home, but you can connect with them through Zoom, social media, online groups, or the telephone.
Practice the Presence of God
Basking in the presence of God helped me during my time of pain. I think it will help you too. There is nothing better than alone time with God in His presence. This is something that is caught more than taught. You will need to discover your own way of tuning into God. A helpful resource I found is the book The Practice of the Presence of God by Brother Lawrence.
Trusting the Lord is easier said than done, especially if you have lost a loved one or a job. Faith comes by hearing and hearing by the word of God (Romans 10:17). One way to build trust with God is to find a Bible story you connect with. Read the story until it gives you comfort, peace, and rest. If you feel yourself becoming agitated then pick it up and read it again, and again, and again until the peace of God washes over you. You can do this with a Bible verse instead of a story. The important thing is to feel the connection.
There are many ways to pray and various types of prayer. Pray the way that gives you peace. You could pray the Psalms or engage in "soaking prayer." -- a method of resting in God. Turn on some spiritual music that you enjoy and allow God's presence to comfort you.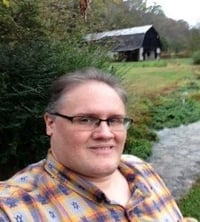 Kevin Frasure is a copywriter for nonprofits. He has served with ministries and nonprofits for over 20 years. He enjoys good movies and pizza. He lives in Readyville, Tenneessee. Check out his work athttps://www.clippings.me/nonprofitcopywriter.