vol·un·teer
välənˈtir
noun – a person who freely offers to take part in an enterprise or undertake a task.
verb – freely offer to do something.
You might be a volunteer if…
You hear of a need and rush in to meet the need
You have a burning desire to make a difference
You regularly think of ways to serve other people
If these words resonate with you or stir up a desire in your heart, you're not alone.
Roughly 5 million people are engaged per year in 20 million hours of volunteer service according to statistics generated by Points of Light, the world's largest organization dedicated to volunteer service.
Points of Light, founded by President George H.W. Bush in 1990, organizes National Volunteer Week in the U.S. each year, while the observance was actually established in 1974.
"Every problem that the country faces is being solved in some community by some group or some individual. The question is how to get connected so that the whole nation can solve problems. A volunteer is a person who can see what others cannot see; who can feel what most do not feel. Often, such gifted persons do not think of themselves as volunteers, but as citizens – citizens in the fullest sense; partners in civilization." – President George H.W. Bush, Founder, Points of Light
Whether you participate with a group or strike out on your own, serve in your community or volunteer in your church, there are no shortages of ways you can impact lives all around you.
"Do nothing out of selfish ambition or vain conceit. Rather, in humility value others above yourselves, not looking to your own interests but each of you to the interests of the others." Philippians 2:3-4
Here are some ways in which volunteerism is personal to Christian Care Ministry and its employees, which we hope will inspire others to step out and serve: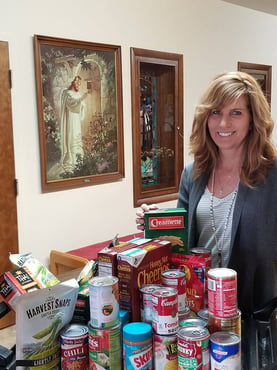 In response to feedback from an employee survey conducted in 2016, CCM set out to expand its employee volunteer release program.
Amazingly, in just the first quarter of the new program, 45 employees and 16 children of employees have volunteered in the community representing Christian Care Ministry.
They have served at places such as a local homeless shelter, preparing Christmas giveaways for the Salvation Army, the local SPCA, Operation Hope, and a handful of other local non-profits. In addition, there are a number of employees who volunteer as unpaid staff in their local church bodies every week.
Most importantly, these are all ways we can live out God's command to love others and to model Christian Care Ministry's mission to share our lives, faith, talents, and resources with those around us.
"…'Truly, I say to you, as you did it to one of the least of these my brothers, you did it to me.'" Matthew 25:40
So, what are some things you do in your local community to make a difference?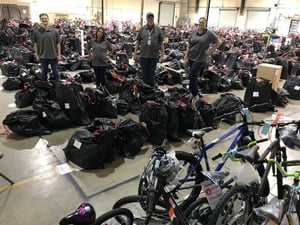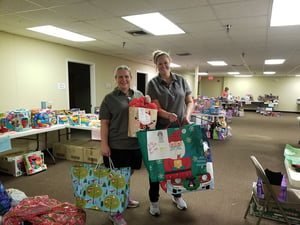 * Christian Care Ministry employees volunteering during Christmas time at the Salvation Army.