"Rejoice always, pray without ceasing, give thanks in all circumstances; for this is the will of God in Christ Jesus for you." 1 Thessalonians 5:16-18
As Christians, we practice giving thanks throughout the year. Yet, as we approach the holiday season, it's natural to spend more time considering all we are grateful for. As we think about all God has blessed us with, we should also consider our plans to help those in need.
While we may not realize or expect it, we benefit in many ways when we give of ourselves. There are many studies showing the benefits of practicing gratitude and giving back.
One study shows that you may have better relationships, less stress, and be happier with your life's choices. The practice of using a gratitude journal may even help to improve your immune system.
Being thankful and helping others is a "win-win" for everyone involved.
Today, we will share several ways to spread good cheer and support in your local community and beyond by donating time, money, or both. We lead busy lives, and we all have limited resources, but there may be several ways to serve or donate that you have not yet considered.
Time or Money?
Before we discuss various ways you can help others, we want to address this often asked question:
"Is it better to donate time or money to charities?"
As you can probably guess, the answer is that either can assist a cause, but what you personally choose to do should depend on your own unique circumstances.
Donating your time and energy matters. According to the most recent Value of Volunteer Time Report, theIndependent Sector determined that the national value of every volunteer hour is worth almost $30.
Organizations helping people around the country and throughout the world depend on the performance of billions of hours of service work.
You and your family can volunteer at your religious organization, local food pantry, soup kitchen, or nearby animal shelter. Schools and local libraries, veterans' organizations, nursing homes, and homeless shelters benefit from needed human resources that don't affect their personal budget.
Check VolunteerMatch to find other organizations where your talents and skills can be put to beneficial use.
Some people aren't able to donate any time during certain "seasons" of life. But as your schedule opens up and allows you to do more, know that volunteering can make a difference in the lives of others as well as your own.
Donating money matters too. Financial gifts sustain or enhance the service offerings of many organizations. Just as we tithe to support our church community, we also need to consider budgeting for charitable giving.
When you donate money to a charity, it may be used to buy supplies, pay for staff, cover the cost of maintenance or utilities, fund research, or fundraise for essential projects. Depending on the organization, you may be able to choose how your funds are used or donate them to a general fund.
If you're on a tight budget, you may not be able to make financial gifts during certain times of your life. But keep charitable giving in mind when you revisit your monthly or annual budget. With focus, a few extra dollars a month can grow into a more sizable portion of your budget over time.
Be as generous as you're able with your time and money.
Personal Gifts
If you're not financially ready to give more and have trouble finding time for regular volunteer commitments, there are still ways to give of yourself to help others. Here are some options that will cost you little to no time or money yet still positively affect others.
You can donate:
Clothing or household items. In just a few minutes of decluttering, you may find plenty of useful things that would help someone else. Gently-used clothes, clean blankets, small kitchen appliances, and more can be donated to organizations such as the Salvation Army, rescue missions, and more.
Your hair. If you have long hair, you may be able to donate some of it to organizations such as Wigs for Kids or Locks of Love. Make sure you read the donating requirements before cutting your hair or seeing your stylist.
Your blood (or parts of it). If you're able to give blood, you can donate whole-blood units, red blood cells, platelets, or plasma. Blood drives are often held in churches, community centers, and schools, or you may be able to give at a donation center. Mobile blood drives may come to your community too. You can literally save a life in 15 minutes to about two hours (depending on what you donate). Search on the American Red Cross site to locate a blood drive near you.
Your organs. Some people decide to be organ donors, which typically occurs at the time of death. But there are situations where you may consider a living donation, such as donating a kidney to someone in need. Visitorgandonor.gov to learn more and discover the next steps for organ donation specific to your state.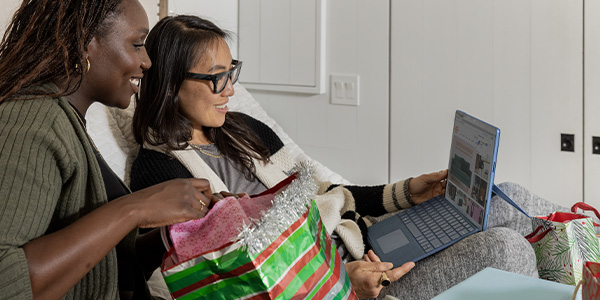 Donating on a Local Level
People tend to give more locally because they can see the impact on their community. There are plenty of ways to donate time and money locally to do good for others.
You can volunteer to read to children, help at a game's concession stand, or be a "room parent" and support a classroom teacher.

Maybe you'd rather buy tickets to a high school play or support fundraiser events for students in the district as a way to give back instead.

There may also be mentoring programs for children and teens in your town that could use your help.

Your local library likely accepts volunteers and donations, as do community kitchens and food pantries.

If you have a local

Meals on Wheels program, you can get involved in helping senior citizens in your area.

Veterans' organizations, assisted living centers, and hospice houses may also have programs that benefit from volunteers or financial donations as well.

Many communities also have shelters for those who are homeless or victims of domestic violence. Those in vulnerable situations may need food, clothing, toiletries, hygiene products, and other household items. Financial donations may help cover public transportation or gas money, prescription medications, and more.

Your furry neighbors may also need some support. Donate time or attend an animal shelter fundraiser, drop off older bath towels or other pet supplies, or purchase wish list items generated by shelter staff. Many shelters post their needs on their website or social media feeds. You may even decide to foster an animal until its "forever home" is found.
If a person or organization in your area hosts an event to support a cause, be neighborly and look for ways to get involved. Support those in your community by donating time or money to activities such as a silent auction, 5K run, or a 50/50 raffle.
National Level Gifts
The focus on giving can also go beyond our backyards. Thousands of charities across the nation rely on help from people across the country. You may be able to get involved with a local site or chapter of one of these organizations or connect with them easily through the internet.
It's sometimes easier to consider national and international charities in categories. Examples of them include:
Faith-based social service charities, denominational mission boards, or even our own Medi-Share Extra Blessings fund.

Medical charities include the American Heart Association, Arthritis National Research Foundation, Susan G. Komen for the Cure (breast cancer), and the Michael J. Fox Foundation for Parkinson's Research.

Environmental charities such as the Acadia Center, Environmental Research and Education Foundation, and the Environmental Defense Fund.

Animal charities include the American Society for the Prevention of Cruelty to Animals (ASPCA), Last Chance for Animals, and the Animal League Defense Fund.
Here are examples of four top social service charities and how your gifts can impact their missions:
1. Disabled American Veterans (DAV). You can help support those who served and protected our country. The DAV is a nonprofit that helps veterans and their families in several ways, including filling out benefits claims forms and organizing rides to medical appointments.
Helping veterans find employment is another focus of the work done by DAV. You can make monetary donations or volunteer your time to help make veterans' lives more positive and fulfilling.
2. Feeding America. Giving money or goods to your local soup kitchen or food pantry is important, but hunger is an issue across the country. Take a minute to try the mapping tool on the Feeding America website. You may be surprised at how widespread food insecurity is in our country.
You can make financial donations to Feeding America or offer to volunteer your time.
3. American Red Cross. Through the generosity of donors, the Red Cross supports those experiencing emergencies and disastrous conditions. On average, the Red Cross responds to small and large events every 8 minutes. They also organize volunteers to respond to disaster events.
You may have given blood at a Red Cross event or taken a CPR or Life Guarding class sponsored by your local Red Cross chapter. The Red Cross has been at the service of others for more than 140 years.
4. The United Way of America. The United Way is a national organization with chapters operating in communities throughout the country. Their mission focuses on early childhood and youth success, along with financial stability and growing healthier communities. They also aim to help people secure better jobs.
The United Way also supports local nonprofits to fulfill their missions of helping those in need.
No matter how much time or money you have to give, there are charities at the national level that can use your help.
While you may want to support several organizations, be mindful of your budget and give what you can. You don't want your generosity to negatively affect your own financial goals.
Donations to Support People Around the World
Similar to the organizations helping people in our own country, there are also international groups doing work that greatly impacts people's lives in different parts of the world.
While there may be specific faith-based international projects you can volunteer for, global voluntourism isn't always welcome or helpful. Donating your time locally and money to global causes that you also care about may be more practical.
Many international charities fall into the same categories we listed above. These would include the International Children's Fund, Save the Children, Doctors without Borders, The Advocates for Human Rights, and more.
You can go to Charity Navigator and do an advanced search for charities that have an international scope in every category. Here, you can learn more about each organization's mission and see its ratings.
We'd also like to highlight some global charities that may not be familiar to you. These organizations work to meet the most basic needs of people that we may take for granted - water, food, and education.
Water. Donating to Water.org will help supply funds to finance safe drinking water and sanitation. With 771 million people lacking access to safe water and 1.7 billion people lacking access to bathroom facilities, this is a real water crisis that you can support.
Food. In addition to programs such as Feed the Children or Feed the Hunger, supporting farmers and farming practices affects food production and the economies of regions around the world. Consider gifting to Heifer International or One Acre Fund to contribute globally. Your gift of farm animals or land can sustain families and help support their communities.
Education. While children in the United States have a right to free public education, there are children all over the globe who don't have the opportunity to go to school.
The Global Partnership for Education works to deliver quality education to children in lower-income countries and regions impacted by conflict. They do this by supporting local governments and providing them with training and resources.
Avoid Donation Scams
You work hard for your money and want your gifts to matter. That's why it's essential to ensure you're giving to legitimate organizations that use donations wisely.
Scams can happen anywhere, but there are tools you can use to help make an intelligent decision on where to send your funds. These include CharityWatch and Charity Navigator.
Use one of these resources before you give money to a regional, national, or international charity. Many charities are rated, and you'll find out information such as what percentage of your donation goes to the organization's mission versus paying for administrative costs.


Local scams can happen too. Make sure you know who you are giving money to and where the funds will be used. You can always start with a small donation and contribute more later too.
If you are donating online, be careful when sharing your personal and credit card information. Don't donate if you aren't sure that the website is secure. You don't want to become the victim of identity theft when trying to help others.
Spreading Love and Good Cheer
As we approach the holidays, retailers will boast about their Black Friday and Cyber Monday sales. You may land great deals these days, but don't forget to add Giving Tuesday to your calendar.
Started in 2012, Giving Tuesday is a global movement that kicks off the charitable giving season. Millions of people work together to focus their efforts on celebrating generosity and giving on this day. Giving Tuesday follows Cyber Monday and will be celebrated on November 29, 2022.
Giving of your time and personal finances is a highly personal decision. Only you can figure out where your resources can do the most good. With some planning and research, you can build a budget and schedule that allows you to freely gift your time and money and celebrate the joy of helping others.