It is more blessed to give than to receive. -Jesus
Do you believe that? Wait a minute…do I believe that? And if I believe it, do I do it?
Owing to my inherent stinginess and self-seeking nature, I've had to ask myself these questions. I hope you'll ask them of yourself and join me in the journey of growing in the grace of giving.
My journey began at age 18 as a new believer in Jesus. The offering plate was my first major obstacle. While it was headed my way, I would go into inner convulsions about whether I should put something in the shiny dish.
I reasoned that my hard-earned cash was too meager to deplete with this optional religious duty and that it was better to leave my cash at home than to have this inner turmoil disturbing my worship every Sunday.
Then came the breakthrough: I carried a dollar to church and managed to drop it in the plate!
OK, not impressive, but it's the principle of the thing: I gave something. I've been (very slowly) growing in that grace ever since. Look at it this way: From that low mark, I could only improve!
With some years and some spiritual maturity, and thanks to Bible reading and biblical preaching, I've (very slowly) learned that giving is a grace gift from God designed to set me free from my stingy self and open my small life to the big blessing of God's life that He wants to pour into me.
Here are a few of the discoveries I made along the path of growth in this grace of giving…
God really enjoys a cheerful giver
We don't give to receive, but we do give to receive, to give…
Spending my money on me is blah; spending my money on others is life-giving
The tithe is a God original—no need to get uptight about it
Every one of us tithes—the first 10% of everyone's income always goes somewhere
The tithe unto God is simple in how it works: It frees me to give more
The grace of giving is for three vital things to be accomplished on earth: Proclaiming the Gospel of Jesus Christ, making disciples who follow Him, and caring for those in need
Sowing into God's ongoing plan for Israel is a really smart investment (Genesis 12:1-3)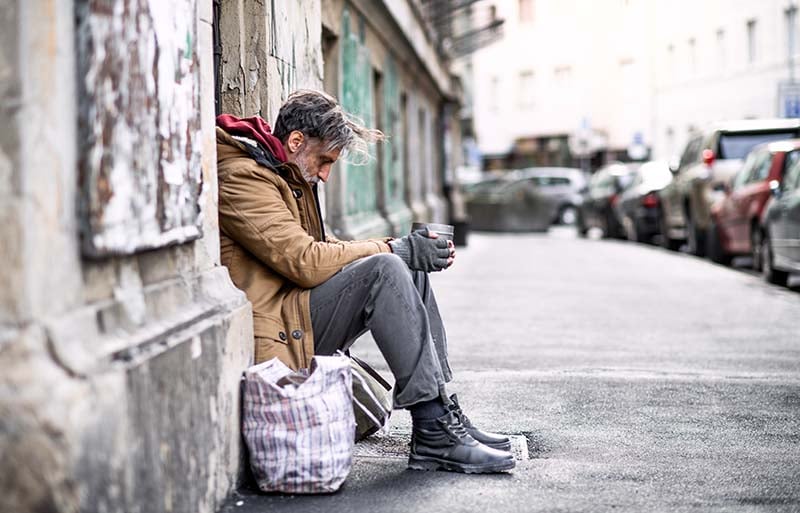 Speaking of Israel (which I do a lot), a good part of my learning about giving has come from observing a nation in which the grace of giving is a national value. It's really quite remarkable—a broad cultural understanding that the greater blessing in life is in the giving, not the receiving.
While the average Israeli would not know that Jesus taught this very truth, they most certainly know it from their other rabbis.
Our orthodox Jewish friend exemplified the maxim, and the lifestyle when my wife and I last visited Chana in Jerusalem. Knowing that she lived on very little means, we made a gift of shekels to "bless" her. Now, who do you think got the blessing? We did, of course, for it is more blessed to give than to receive.
So, what did our friend Chana get? She got the burden of figuring out how she could get the blessing by giving away the gift she had received! Immediately, she began to name the beggars and friends in need that she must now "bless."
Another example—a painful one this time…
Sherri Mandell spoke through tears to our leader group in Israel. Her 13-year-old son Koby had been stoned to death by terrorists in a cave near their home in Tekoa, south of Bethlehem. The grief of loss a mother bears through such a tragedy is beyond description, but she found solace in giving to beggars as a way to honor the memory of her son.
In Middle Eastern culture, begging is an acceptable practice since the beggar gives the giver an opportunity to receive a blessing. For Sherri, a beggar begging was something tangible, something real that helped her know the world would go on, even though her son would not be in it.
One more story from Israel. This one keeps me in awe of God's sovereignty in the grace of giving…
My wife and I were preparing to host a study tour focused on Israel's battles and warriors, ancient to modern. Our tour budget included a generous gift for soldiers in a unit we would meet on their army base. Shortly before tour departure, the IDF (Israel Defense Forces) issued a new policy concerning gifts for soldiers: No Gifts Allowed!
I was so bummed that we could no longer show our appreciation to the defenders of Israel who keep us safe and secure when we travel there. Then came the second big disappointment…
Ronen, our Israeli tour guide, informed us that he needed to miss our first day of the tour so he could fulfill a family commitment. He had arranged a substitute. I was not a happy camper. I didn't like starting our tour with an unknown guide.
But do you think God saw the bigger picture? And now, the rest of the story…
Our substitute guide was Charlie—really, an Israeli named Charlie? But our tour group quickly loved him and he imparted much to us. Charlie also told us all about his son Shahar who was training to be an IDF officer. Such a proud papa! And he turned out to be a great starter for our battlefield tour.
Ronen caught up with us the second day, and so it was time to say farewell to Charlie. I barely remembered to pass the hat as we customarily do for those who want to throw in some cash or coins as an extra tip to "bless" our guide.
Aware of the Israeli culture that makes it hard to receive a gift, I told Charlie we'd like him to take Shahar out to dinner on us as our thanks for being a defender of Israel. I never even counted the offering—I just hoped there was enough there for a decent meal!
The next day, I got a message of thanks from Charlie saying that he had given (of course) all the money to his son. The day after that, I received this astounding message from Shahar…
Thank you so much for the gift my father passed on to me. It will be used for combat equipment that will enable me and my fellow officers to purchase equipment from the highest level
to be prepared…and thanks to you, I guess we are not alone.
I was literally flabbergasted. What amount had we collected that Shahar was able to purchase equipment for his men? The loose change of a tour group of 32 could never have been enough to buy quality combat gear. Clearly, God had multiplied the gift and taught all of us that it really is more blessed to give than to receive.
And did you catch the other thing that our generous God did? Recall my attitude over not being allowed to give a gift to soldiers? God used our meager "pass the hat" to make the gift His gift to soldiers. He's amazing.
So, in closing…
Did you know that the Gospels don't record Jesus saying it is more blessed to give than receive?
The one who recorded it was Luke in Acts when Paul the Apostle spoke to the Ephesian elders. Full of the grace of giving, bidding farewell to his friends, Paul spoke through tears…
So now, brethren, I commend you to God and to the word of His grace, which is able to build you up and give you an inheritance among all those who are sanctified…I have shown you in every way…that you must support the weak. And remember the words of the Lord Jesus, that He said, "It is more blessed to give than to receive." Acts 20:32-36 (NKJV)
Amen.