Any chance we get, Christian Care Ministry likes to shine a light on our Medi-Share members and the Kingdom work they are doing in their communities and beyond.
This month, we're shining a light on financial author/blogger, Bob Lotich and his wife, Linda. Bob has written a number of financial blogs for us, including the recent 5 Money Scriptures Every Christian Should Know.
Q: Tell us a little about your family and your business/what you do.
A: As an author/blogger, I share tips and strategies with my audience to help them put more money in their pockets. I also discuss the timeless Biblical principles on how to manage our money wisely.
I live in the wonderful Nashville, TN area with my better-half, Linda, as well as my two blessings from God, Alden and Valerie.
Q: How did you wind up doing what you do?
A: It is a long and crazy journey that God brought us on to get here. Long story short, I began blogging about the relevant financial lessons I was finding in the Bible in 2007. In 2008 I got laid off from my financial services job and God called me to write full-time. By nothing other than His grace I have been able to work my dream-job the last decade while God has blessed my business like crazy in so many ways.
There is a lot more to our miraculous story, so anyone interested in the full details can get them here.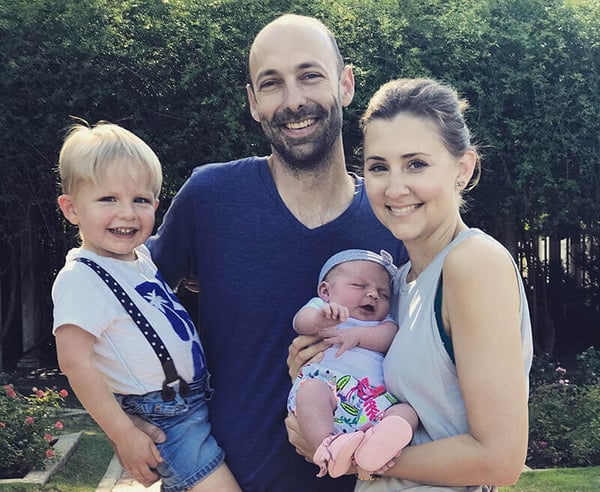 Q: How does your faith speak into what you do?
A: My passion is to specifically help believers get control of their money because I believe there is so much tied to how we handle our money. While one could argue that there is nothing spiritual about getting out of debt, I see it as a simple, practical step that we can take to:
Better provide for our families (1 Tim 5:8)
Use our money to win more souls for the Kingdom (Rom 10:15)
Be good stewards (Matt 25:14-30)
Set an example for our kids (Pro 22:6)
When I share something super practical like a list of 10 free budgeting spreadsheets, there aren't tons of Bible verses listed in the article, so many would view this as a non-spiritual activity. But as Christians, seeking first His Kingdom, we have the opportunity to see how something as practical as budgeting our money can be used for God's glory.
Q: If you could give one free tip to those wanting to just get started on a journey to better financial health, what would you say?
A: Believe that God truly desires to help us with our money!
I have seen this countless times in my life and even more in the lives of my readers. When you go after a big financial goal (paying off debt, saving for a house, starting a business, etc.) and you bring Him into the equation, it always goes faster than expected.
Just in my life as we stepped out in faith to pay off our debt, God miraculously provided many sources of extra income to get it paid off faster. When I stepped out in obedience to become a full-time writer, I had a 2-year plan of how long it would take to make ends meet financially, but God had better and much quicker plans for us. When my wife and I followed the call to adopt, God miraculously provided the funds. These are just examples from my life and I have continually heard similar stories from my readers over the years as well.
As any parent knows, we want the best for our kids. As a father, when I see my son working hard on something and then he asks for my help, I can't wait to help him achieve what he is going for.
Why would our Heavenly Father not want the best for us? And why would He not go to work on our behalf when we step out in faith?
"He that spared not his own Son, but delivered him up for us all, how shall he not with him also freely gives us all things?" Romans 8:32 (KJV)
Q: How long have you and your family been Medi-Share members?
A: We have been using Medi-Share for nearly a decade now. Time flies when you are having fun!
Q: What has being a part of this community of believers been like for you and your family?
A: Since we have been members for as long as we have, we have had the opportunity to watch Medi-Share experience tremendous growth over the years. With many companies, growth can lead to lower quality standards. But in Medi-Share's case, we have actually seen many things improve over the years.
Being the financial writer that I am, I just had to write a Medi-Share review and even got my wife Linda on board to record a video review as well!
Q: Does being a Medi-Share member fit into your role as a financial expert? If so, how?
A: Absolutely! I have been keeping a list of my top money-saving tips and Medi-Share always makes the list. Since so many members find that they save hundreds compared to typical health insurance, it really is a great money-saving strategy for many folks!
Bonus question: Since we are gearing up once again to represent Medi-Share at FinCon, what has it meant to you or what has your experience been like as a part of the FinCon community?
A: The FinCon community is really a special place for financial writers like myself. Writing can be a lonely job and to have a group of like-minded folks that I can reach out to at any time has been a huge blessing!
If anyone reading is in Orlando in late September, be sure to stop by and say hi!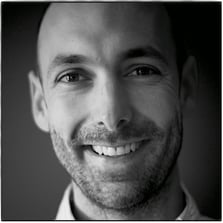 After learning many financial lessons the "hard way," Bob started SeedTime.com as a resource for Christians to get practical help with their finances. The site focuses on the Biblical principles that apply to debt, saving money, making money, and all other areas of personal finance. To get the free email course, visit SeedTime.com.
Follow us: Facebook | Instagram | Twitter | Pinterest