By Kelly Russell
It happens often. From a young age, many of us are constantly beleaguered with harsh words in our homes. Over time, once-tender hearts become overwhelmingly burdened.
These surroundings cause deep hurts to develop, which often progress into anger. From work to finances to relationships, our efforts can face constant criticism. When childhood hurts saturate ours hearts, anger is then directed toward people we claim to love. The same disparaging words we hear become a fixed part of our vocabulary.
And because we know the heart is the wellspring of life, it gives us away, no matter how we try to disguise it. What flows out of our mouths and lives is directly connected to our hearts. The fact is that hurt people, hurt people. A cycle of pain and anger is like a dam that shuts up the heart—love cannot penetrate it.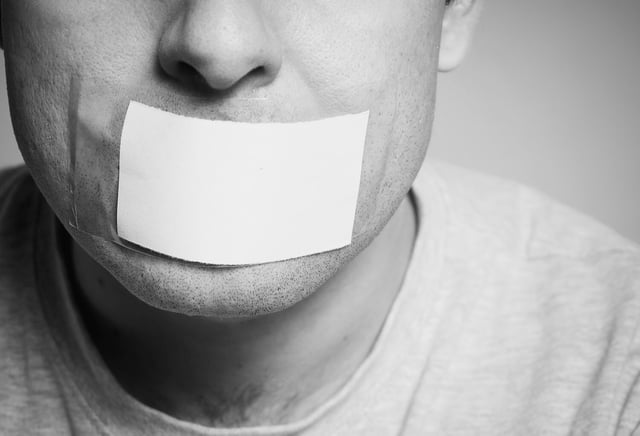 "Above all else, guard your heart, for everything you do flows from it." Proverbs 4:23
When Paul wrote "Love is not easily angered," he knew first-hand how his words were like death blows. We first meet him as Saul, the zealous Pharisee. He was passionate and intentional about destroying the Christians. Paul understood anger.
"But Saul began to destroy the church. Going from house to house, he dragged off both men and women and put them in prison." Acts 8:3
He learned as a devout Jew to maintain cultural and biblical standards, no matter which other standards he overlooked. These men studied emphatically to know and follow the common practices.
We do the same—read the scriptures to show ourselves approved unto God (2 Timothy 2:15). But then… we curse the other driver… fuss at the phone rep… or we snap at our spouse. Or, worse yet, we grumble at God. James 3:9-10 reminds us that:
"With the tongue we praise our Lord and Father, and with it we curse human beings, who have been made in God's likeness. Out of the same mouth come praise and cursing. My brothers and sisters, this should not be."
Anger is an emotion of displeasure. It is usually demonstrated with forceful, often intimidating words, or destructive behavior. Because God knew we would all struggle with anger at certain times, we have the scriptures as our source of instruction.
"But now you must also rid yourselves of all such things as these: anger, rage, malice, slander, and filthy language from your lips." Colossians 3:8
These words seem easy enough to follow, but how do we actually "rid" ourselves of anger?
To "rid" ourselves of anything is to "cast aside," or better, "to lay down." The best picture of this is Jesus bearing the sin of the world. Publicly slandered, silenced, and slain, He chose to lay down His human desire to honor the will of the Father. He chose our eternal redemption over His earthly suffering.
For Paul, being knocked to the ground and blinded for three days allowed the Lord to speak to him. This experience rid him of anger and revealed the divine purpose for him to become one of the most powerful spokesmen for the Christian faith. His heart, once full of strife, was filled with the love of God. And this love dissolves even the heaviest burdens.
"…God's love has been poured out into our hearts through the Holy Spirit, who has been given to us." Romans 5:5
The reality is that our hearts incubate feelings that convert into thoughts, which provoke actions, and then the actions reveal our sin nature. All desires of the flesh are opposed to God, while the desires of Spirit are in unity with God.
"The acts of the flesh are obvious: sexual immorality, impurity and debauchery; idolatry and witchcraft; hatred, discord, jealousy, fits of rage, selfish ambition, dissensions, factions and envy; drunkenness, orgies, and the like…" Galatians 5:19-21
We know that anger will creep in sometimes. It's what we do with it that makes the difference. For love to avoid being "easily angered," it requires a patient reaction instead of a hasty outburst. The common practice for all Christ followers is to allow the Holy Spirit to so permeate our hearts that love becomes our first response.
So, what is love?
"But the fruit of the Spirit is love, joy, peace, forbearance, kindness, goodness, faithfulness, gentleness and self-control." Galatians 5:22-23
Let's be honest. Most of the time, our anger is steeped in discouragement, disappointment, or doubt. The world follows the custom of "an eye for an eye." However, Jesus says, "But to those of you who will listen, I say: 'Love your enemies, do good to those who hate you, bless those who curse you, pray for those who mistreat you'" (Luke 6:27-28).
Easy? No. Attainable? Yes. God gives us everything we need for a life and godliness (2 Peter 1:3), and to "R-I-D" ourselves of any besetting sin:
Reflect on your hurts – Ask God to search your heart. He will show.
Identify your motive – Confess any sin and receive God's grace.
Decide to walk in love – Put on Christ and stay in step with the Holy Spirit.
A patient pause often helps prevent angry, hurtful comments. Our words are a big deal to God. Not only will every evil word be judged, but every idle, or careless word we speak. The consequences of our words are heavy.
"My dear brothers and sisters, take note of this: Everyone should be quick to listen, slow to speak and slow to become angry, because human anger does not produce the righteousness that God desires." James 1:20
There is a lot to be said about letting our words be few.

Kelly is a Payroll Analyst in the Finance Department at Christian Care Ministry. She serves with her husband, who is one of the pastors at Calvary Chapel Melbourne. Together their ministry focus is on small groups, marriage, and prayer.