Have you ever considered why Jesus so often spoke in parables when He was here on earth? A reasonable conclusion could be that He deemed it the best way to relay deep spiritual truths to human minds.


Parables like: The Prodigal Son, The Lost Coin, and The Sower and the Seed, are stories we know and find compelling as we search out the life truths they teach.


It can be fascinating to dive deep into God's Word to compare the concepts of physical wellness and spiritual truths. Let's take a minute to find the spiritual connections in these five components of fitness: body composition, muscular strength, muscular endurance, cardiorespiratory endurance, and flexibility. The hope is to gain an increased understanding and helpful ways to assess our own personal wellness in both body and spirit.

What Am I Made Of?
Similarly, there are several elements that make up our spiritual life: time in the Scriptures, prayer, communing with other believers, and giving/receiving in mentorship. What we "take in" spiritually, such as God's Word as a nutrient, affects our ability to "pour out."
Scripture defines our identities, priorities, and spiritual composition. We are fulfilled and able to be used when we maintain the balance of spiritual intake and healthy output. The Lord desires to show us areas we can add or subtract to enhance the composition of our spiritual lives in order to be strong and healthy in Him.
"Like newborn infants long for the pure spiritual milk, that by it you may grow up into salvation-if indeed you have tasted that the Lord is gracious" 1 Peter 2:2-3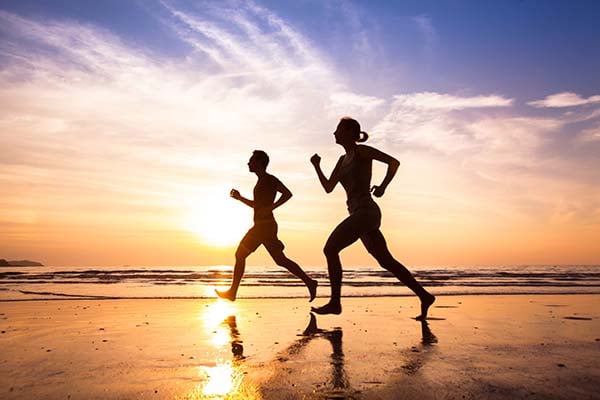 Power for the Task
Turning to the spiritual correlation, we have all experienced times when our faith has been tested. Whether in moments of immediate temptation, sudden fear, unexpected pain, or other heavy circumstances, we must be prepared with spiritual strength.
Have we prepared our spiritual muscles to handle difficult challenges that may come upon us in an instant? Strengthen your faith through Scripture memory and regular time with the One whose Spirit empowers us to properly handle demands we may otherwise feel we cannot.
Let's get strong, and stay strong, by lifting the powerful Word in order to be ready for whatever comes our way and walk in spiritual victory!
"Count it all joy, my brothers, when you meet trials of various kinds, for you know that the testing of your faith produces steadfastness. And let steadfastness have its full effect, that you may be perfect and complete, lacking in nothing." James 1:2-3
Strength for the Long Haul
Another important aspect of physical fitness is muscular endurance. In contrast to fast twitch muscle fibers, sometimes our activity requires the use of a different type of muscle fiber called slow twitch muscle fibers. These muscle fibers are suited for activities that require endurance to help us carry out longer challenges.
For example, going on a hike requires the body to do a job with repetitive muscular movement, carried out by these slow twitch muscle fibers. Training our muscles for endurance is valuable in ensuring that we perform activities without premature fatigue. Let's make sure we prepare our bodies for prolonged physical challenges!
Likewise, life often demands spiritual perseverance. Whether daily responsibilities or staying strong through lengthier trials, intentional preparation will ensure we are spiritually strong to withstand the enemy's attack. Without this intentional preparation, we can become spiritually weak and vulnerable.
Extended times of prayer, Scripture memorization, and meditation on God's promises can give us a fortified mind and heart able to press through demands and challenges. As we practice trusting the promises of God found in the Scriptures, we will find ourselves able to use His resurrection power, with endurance!
"Finally, be strong in the Lord and in the strength of his might. Put on the full armor of God that you may be able to stand against the schemes of the devil." Ephesians 6:10-11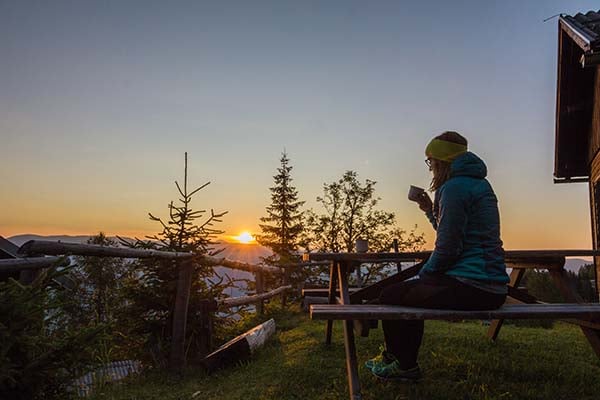 Breathing in Life
Beyond maintaining life, all other aspects of fitness are utterly dependent on the health of the heart and lungs. As we exert ourselves through daily aerobic exercise, we develop a healthy cardiorespiratory system with the heart becoming a strong pump and efficient in transporting oxygenated blood to the muscles. It is vitally important to recognize daily cardiovascular exercise as truly the heart of physical wellness.
It is also important to reflect on what we are doing daily to strengthen our passion for God and see how a healthy and grateful heart plays out in our priorities. There is nothing eternally more important than evaluating our spiritual heart's condition. Are we practicing breathing in His Words that are spirit and life? (John 6:36)
Let's make time with Him our highest priority so we can say along with David in Psalm 73:26, "My flesh and my heart may fail, but God is the strength of my heart and my portion forever."
Functioning at my Best
So often, we focus our fitness programs on those active components and forget that without including flexibility, our muscles and joints will not function to capacity. When range of motion is limited, the body will compensate in unusual ways that can lead to discomfort and potential injury.
By doing regular stretching and mobility exercises, our muscles will get the oxygenated blood they need to stay flexible. Flexibility means our bodies can do more, with ease, so let's do all we are capable of by making sure this component of fitness is not overlooked.
Conclusion
Ultimately, we need to take an inventory of our physical and spiritual health. How are we doing in each area of physical and spiritual fitness? How are our body composition, muscular strength, muscular endurance, cardiorespiratory endurance, and flexibility? How are we doing in our spiritual composition, strength, endurance, and flexibility?
Pray and ask the Lord if there is anything He would have you add or subtract from your life to ensure the composition of your spiritual life reveals if you are strong and healthy in Him alone. Let's take some time to think about these important connections, knowing the Lord wants us to continually press on toward our BEST physical and spiritual health!